How To Make Money While You Sleep [10+ Methods]
This post may contain affiliate links. If you buy something through these links I will receive a commission (at no additional cost to you). I personally hand-test everything that I promote, and I only link to services and products that I like.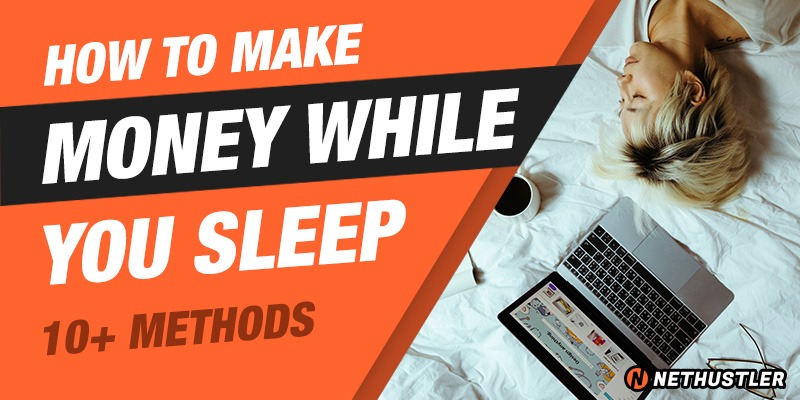 I'm writing this blog post in my sleep. How cool is that? Ok, actually you're here because you probably want to learn about ways to make money while you sleep.
That's probably one of the best things you could do by the way.
As my buddy Warren Buffet so eloquently puts it:
"If you don't find a way to make money while you sleep, you will work until you die."

Oracle of Omaha
Ok, fine I lied, Warren Buffet is not really actually my buddy, but I do admire the man, he has mastered the game of investing, and not only that but he is giving away all of his "secrets" and knowledge for free. The only billionaire that I like.
Anyway, long story short, he's absolutely right, once you learn how to make money while you sleep, you will feel like you're playing Super Mario with cheat codes.
Do they even have cheat codes in Super Mario? Nevertheless, I bet even Mario would have wanted to quit his plumbing day job and become an online hustler and make money while sleeping and dreaming of mushrooms.
Anyway, let's dive straight into it, with the first method:
1. Start a blog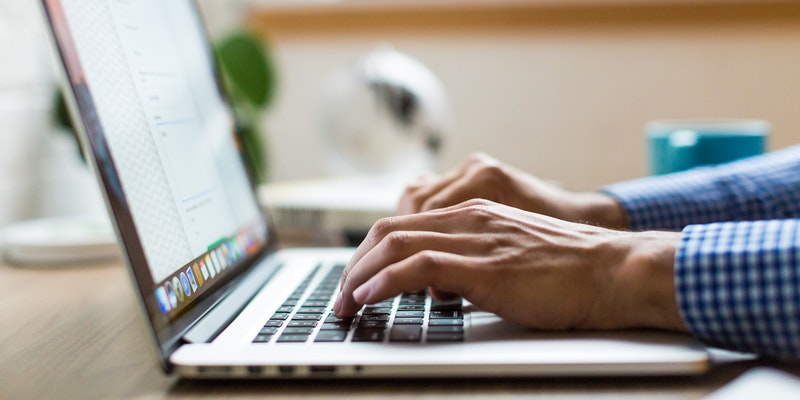 Obviously starting a blog is one of the best ways that you can achieve a passive income, pretty much anyone knows about blogs and that you can make money with them, heck even my 84-year-old grandma knows about blogging.
You can create a blog on many things, stuff that you're interested in, if you're a grandma maybe you can start a "crocheting blog", or "best donut recipes",
Look I don't know your weird desires and hidden fetishes, but you can literally pick any niche, and you will be able to make money in your sleep with a blog.
2. Build an Email Newsletter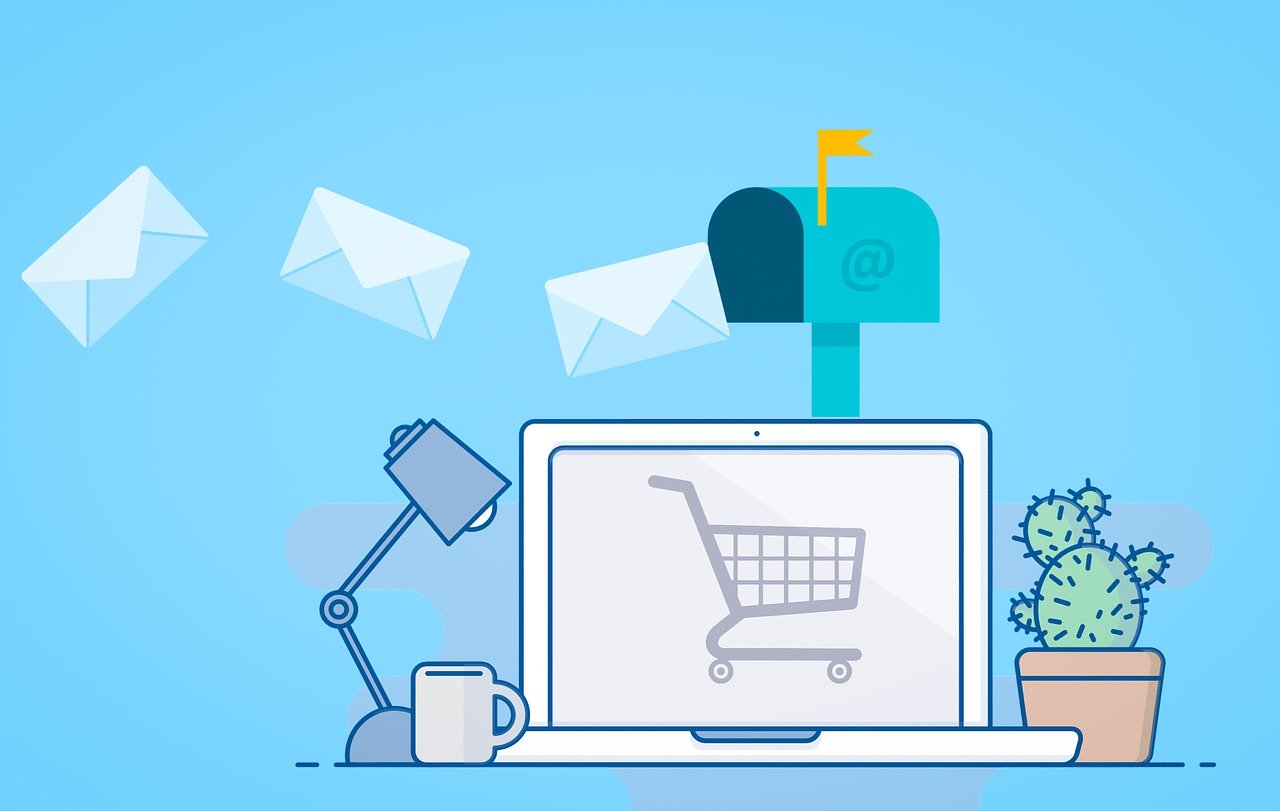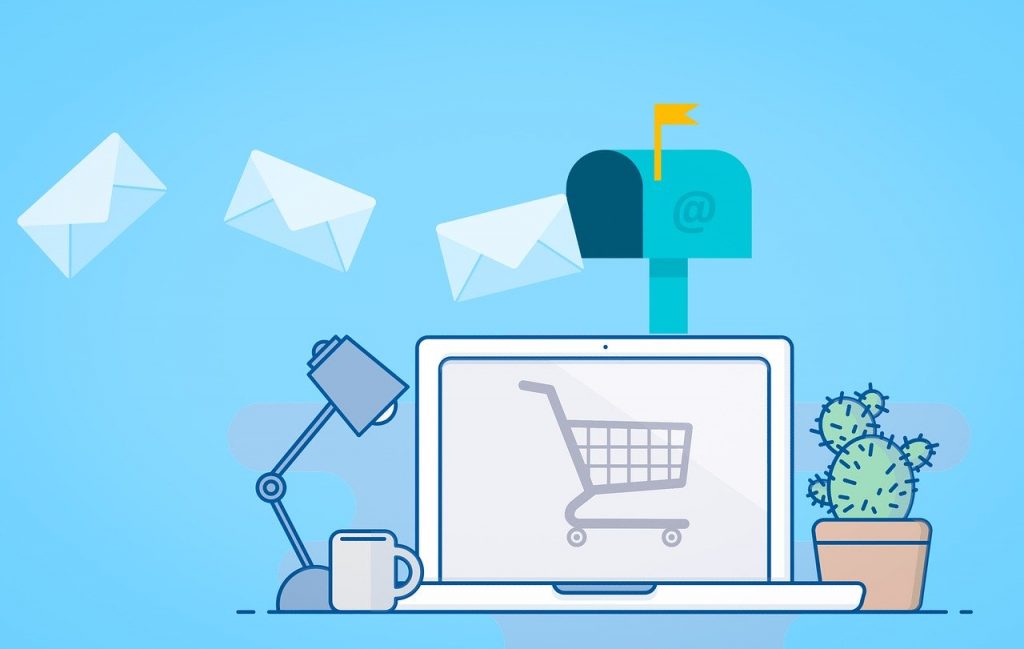 Did you know that email marketing is still hot even in 2022? Yes, contrary to popular beliefs, this "medieval" communication system, is still around.
Building an email list can be a great way to make money in your sleep.
One popular method is to create a free email newsletter, where people can subscribe for zero dollars, and get to receive updates and content for specific topics.
You can monetize your email list with affiliate marketing or by selling ad space, solo ads, or even your own products (more on that below).
You can create a paid email newsletter and get people to PAY YOU to subscribe to it. How insane is that? Imagine having a newsletter so hot and exclusive that folks are willing to shell out some clams to access it. Amazing.
There are many popular paid email newsletters on the web, one of the best examples is Stratechery.
3. Affiliate Marketing


Affiliate marketing is a great way to make money online, and there are a ton of different angles and ways to make it work the way you want it.
In fact, most online hustlers that make money sleeping are doing affiliate marketing in some way or another.
Either they earn a passive income through their blog posts that contain affiliate links, or through their automated email campaigns, and social media posts.
There are many affiliate networks that you can join and find great products and services to promote and earn a commission every time someone buys something through your affiliate links.
You can then promote your affiliate links all over the place (if it's not against the rules of some of the programs) such as your blog, email list, heck you can even earn money by doing affiliate marketing on Facebook.
Don't want to create a site or a list? You can also do affiliate marketing without a website and live to tell the tale… but I really don't recommend it for beginners.
4. Dropshipping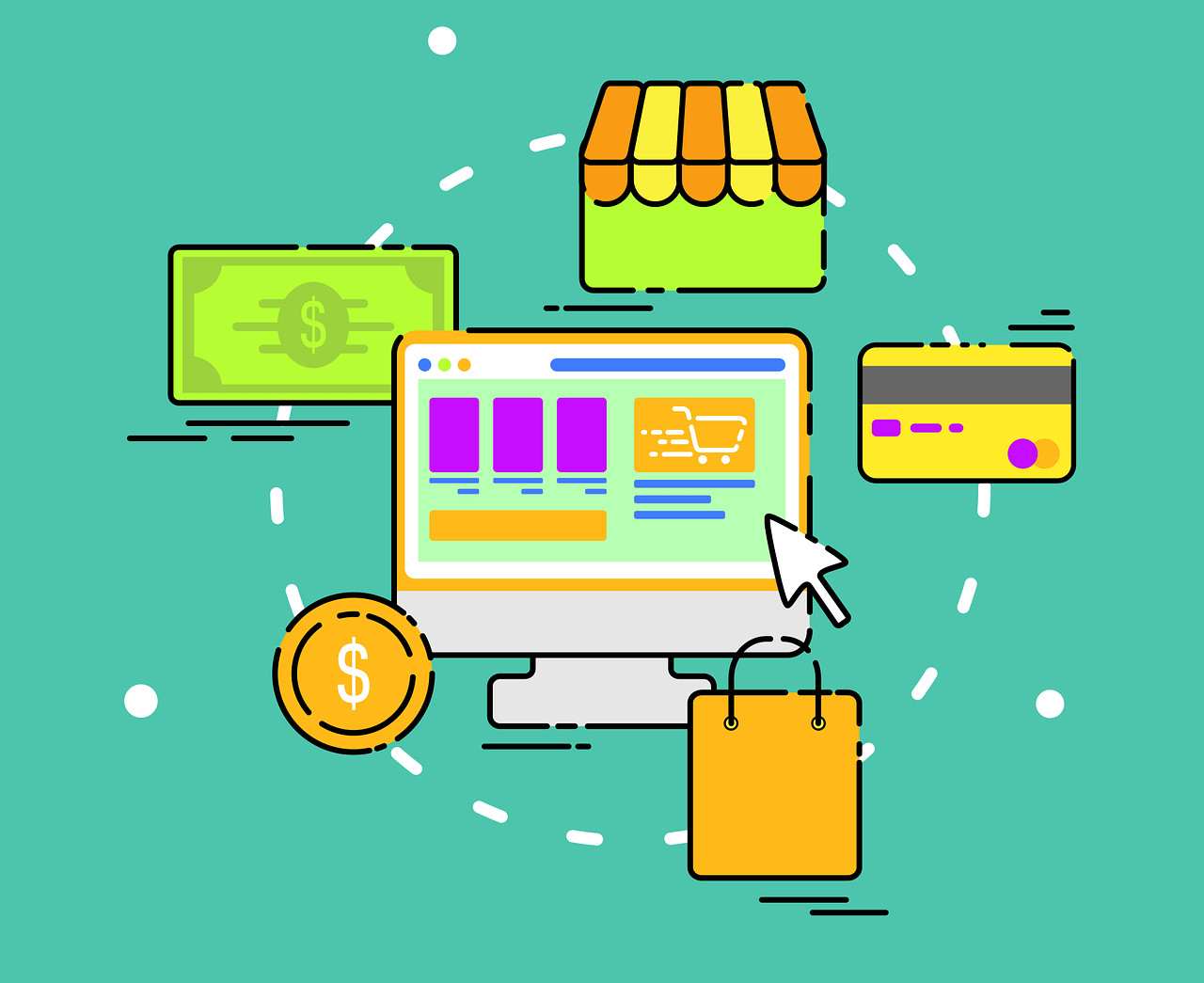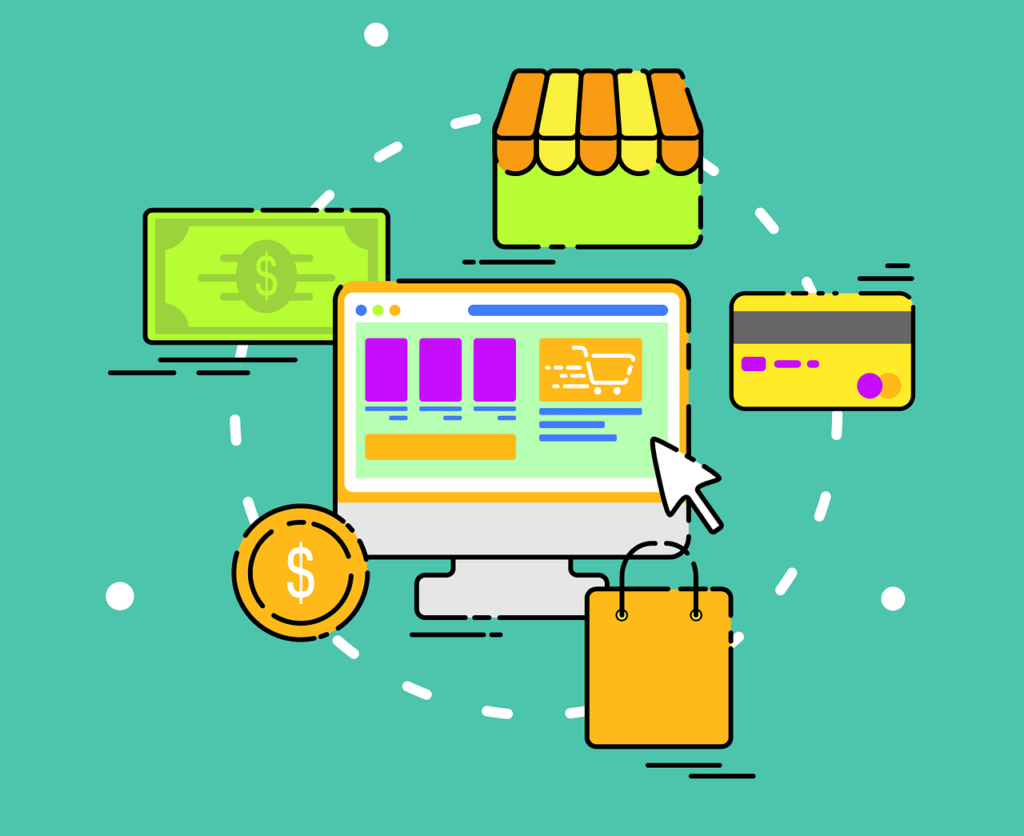 Some of you folks that are loyal readers of this blog will know that I don't really like dropshipping as a business model, in fact I wrote a pretty infamous article:
Why Dropshipping Businesses Fail
I got a ton of flack for that one, you can check the comments it got lol, but I also received many that were actually reinforcing the things that I have stated so yeah.
If you want to do dropshipping, be my guest, it is indeed possible to make money in your sleep if you own and run an eCommerce dropship business.
But it's not going to be easier than say doing affiliate marketing, since you will have to deal with a lot of things such as placing orders, answering support questions, dealing with refunds and returns, long shipping times, etc.
Still, it's not all bad, it beats the hell out of a 9-to-5 job that's for sure, and if done correctly and you're able to find quality products that you can promote and scale things up, you can make some nice money from dropshipping.
To do that, you will have to learn how to find great products from awesome suppliers and go through a lot of trial and error and always on the lookout for the newest products that are hot.
Oh and to scale up properly you need to outsource a lot of your operations.
5. Write eBooks and Make Money In Your Sleep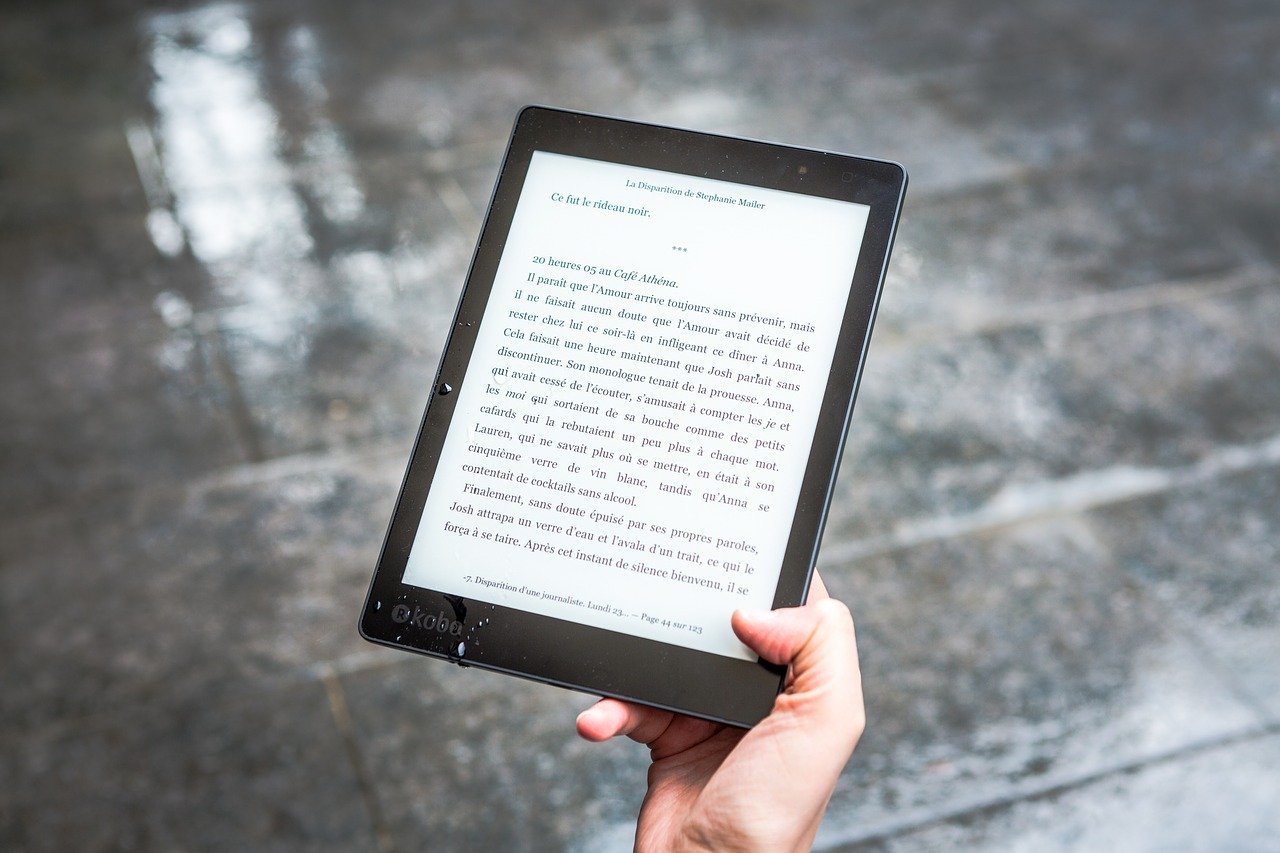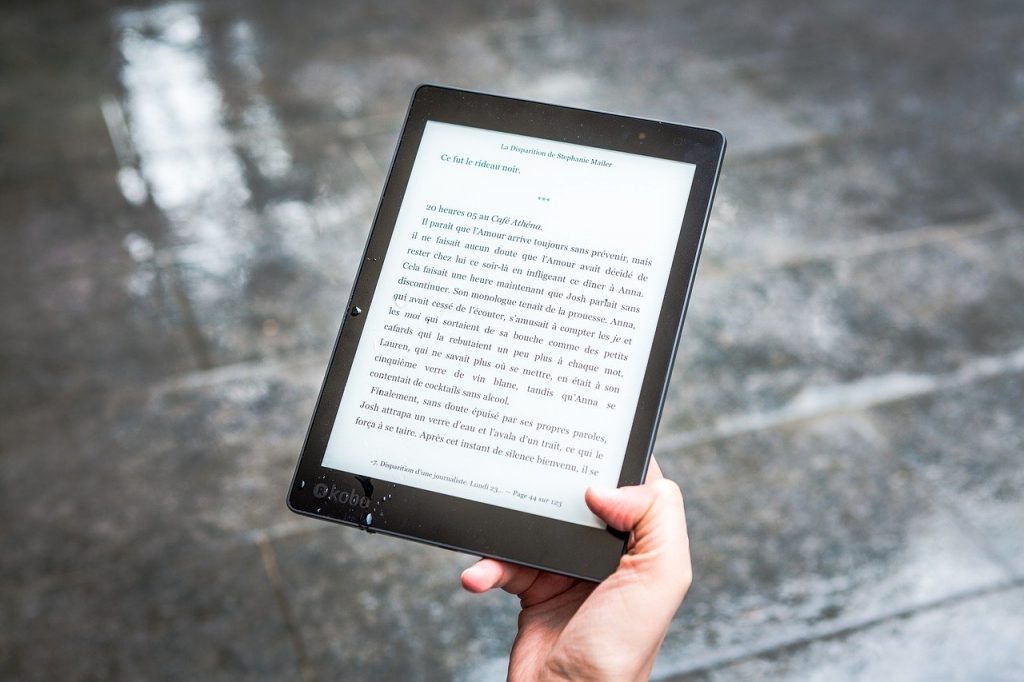 Writing an eBook is another easy way to get a passive income stream and make money while you sleep.
Seriously it's not that complicated these days. With so many great digital marketing tools and services at your fingertips, you literally write and sell an eBook in ONE day.
Yeah, that's right, all you need is an idea that you can write about for a couple of hours, a great eBook design cover: go to Fiverr for that, and then self-publish it.
You can self-publish it on your blog or website (if you have one), or via services like Gumroad, and even Amazon (they got the Kindle program for eBooks).
After that, you get the links to your eBook and spread them all over the interwebs (that's how kids used to call it back in the day).
If the stuff you wrote in the eBook has some real value or is at least entertaining and an overall good read, you will quickly start gaining some sales and reviews, and momentum.
Who knows you might become a best seller… and all you did was create an eBook in one afternoon as a joke because you read about it on some marketing blog.
Okay okay, maybe you need more than a day to write and publish a good eBook, but it's an awesome way to make money, and if you're knowledgeable about something you should try it out.
6. Create Courses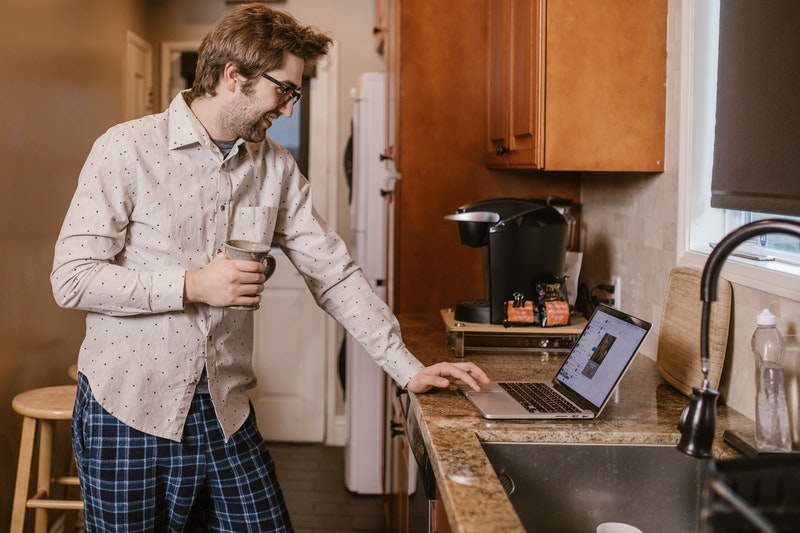 Like eBooks, creating online courses is another great way to make money in your sleep.
You will need a bit more time to create a great-looking online course, and maybe invest in a video camera and quality microphone, or you can even do one without those and just present stuff in a SlideShare, up to you really.
There are TONS of courses these days, on pretty much any subject, niche, and topic out there. Sites like Udemy and Teachable are full of them.
Many students and teachers have moved to online courses, especially these days (thanks Corona, no not the beer, the nasty one).
But again you will need to at least know a bit more about a subject than your would-be students, so it's a good idea to create a course on things that you know a lot about:
Do you know how to play the piano? Great, you can teach others how to do that too.
Have a lot of experience in raising and caring for toads? Guess what, there's probably someone out there who's willing to pay you to learn that.
Do you know your way around excel spreadsheets? Oh boy, there are tons of people whose brains are exploding every time they hear the word spread.
So yeah, online courses are popular and profitable and a great way to earn passive income and making money in your sleep. Go for it.
7. Build an App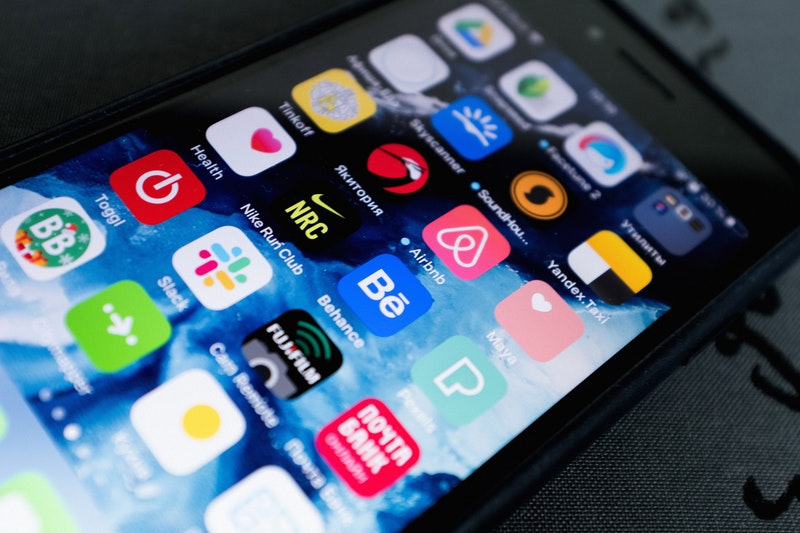 I'm going, to be honest with you: I don't know shit about creating and building apps.
But I did a lot of CPA marketing and drove thousands of installs to some awesome apps that were paying me a lot of money for every install that I would get them.
So yeah, let's just say that if the apps wouldn't be making their creators money, they wouldn't pay me so nicely to bring new users to download their stuff.
Plus, I don't need to tell you how popular apps are, you're probably playing Candy Crush while reading this article anyway.
You can either go the free route and give away your apps for nothing but then earn through display ads and IAP (in-app purchases), or you can straight up ask for money for people to be able to install them.
Whatever route you choose, you will be able to make money while sleeping, especially if they are monetized the right way and if they actually get a decent number of people to install them.
The bottom line is: Apps make a ton of money. If you know your way around coding, try creating one.
And no, don't waste time thinking about a unique idea for an app. Fuck that.
Go to the App Store, and check out the charts, and see what apps are trending, copy one of those suckers, and create your own version.
Of course… you don't want to blatantly copy their name, design, text, etc… but just the idea. And if possible, make that shit even better by adding improvements and new features.
8. Sell on Amazon FBA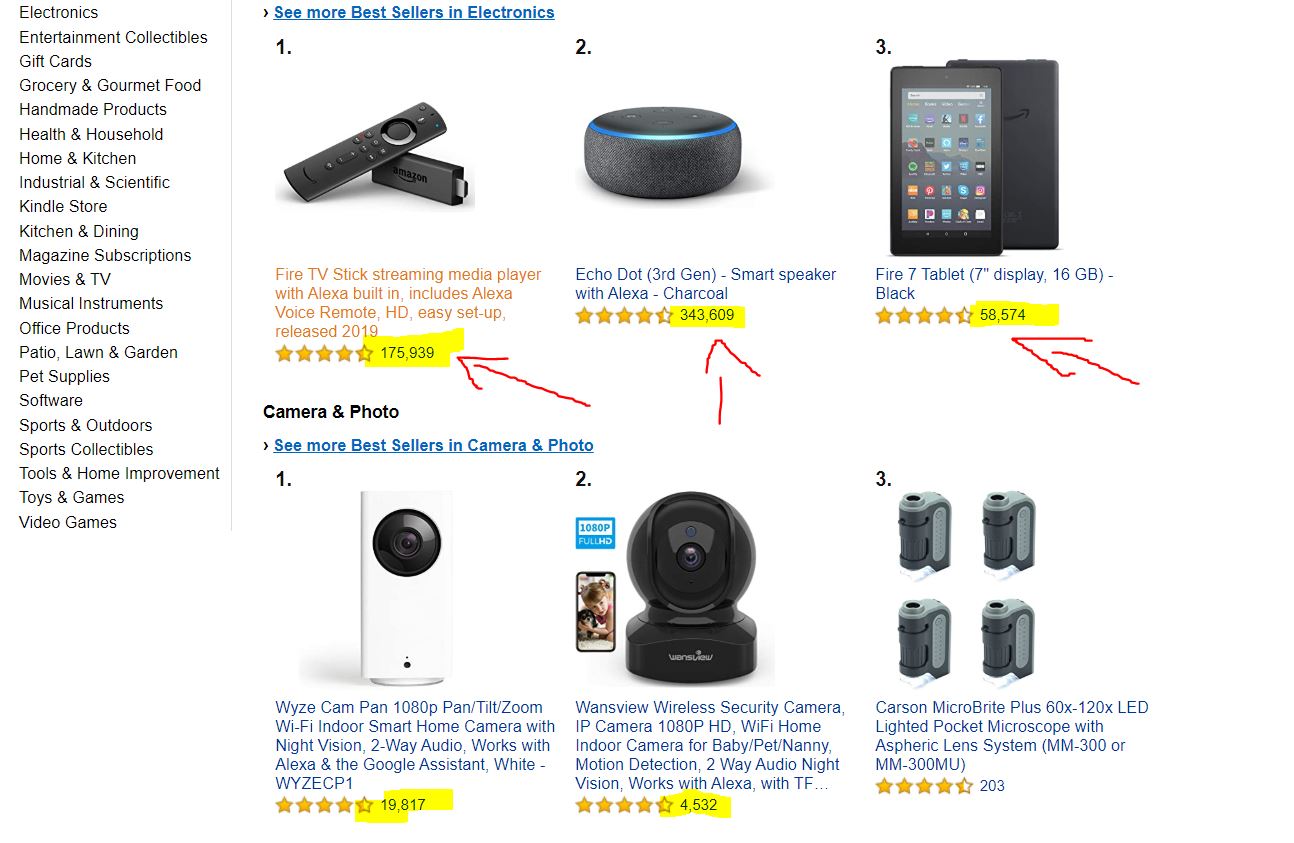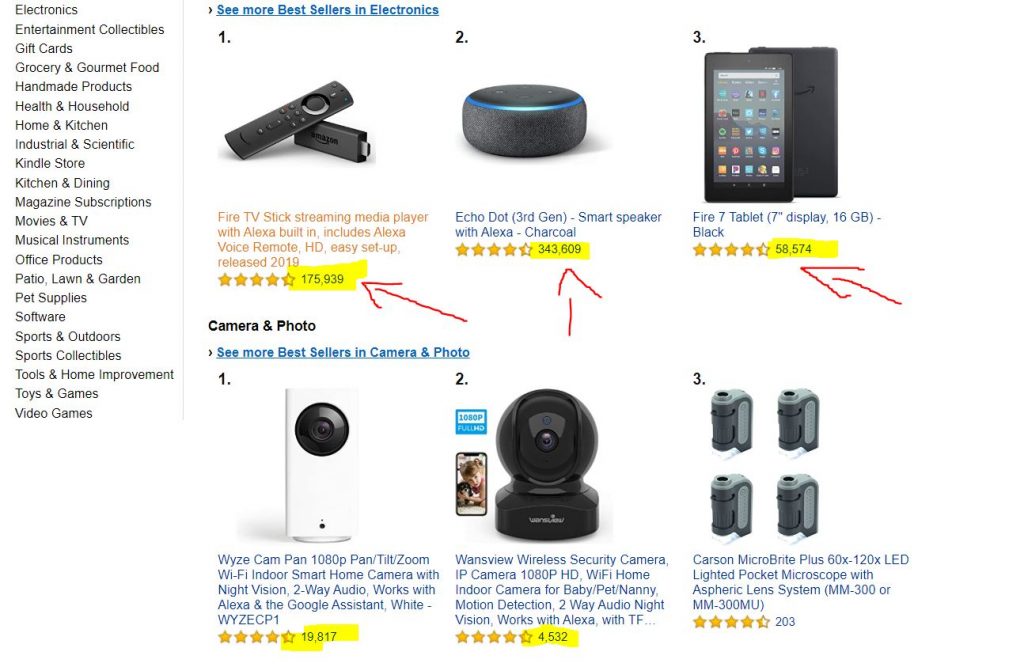 The more legit way of doing dropshipping, although I haven't tried it…yet.
It's the only method on this list that I haven't personally tried. I don't even have a reason for you why I didn't do it… probably because I was too lazy or doing some other things, or maybe I hate eCommerce… oh yeah that's the one.
That and the fact that Amazon is not available in my country (digital equality is great isn't it?)
Anyway, with Amazon FBA (fulfillment by Amazon), you don't have to deal with 20+ shipping days like with regular dropshipping from China.
You can buy the products yourself, or create them, and then send them to Amazon, they will store them in one of their huge warehouses, and every time someone buys the product through Amazon, they will handle the shipping and all that boring and complicated stuff.
The competition is fierce though, and margins can be a bit too low on certain products, but Amazon is well trusted by consumers and if you come up with some unique products, you could make a fortune.
9. Start a YouTube Channel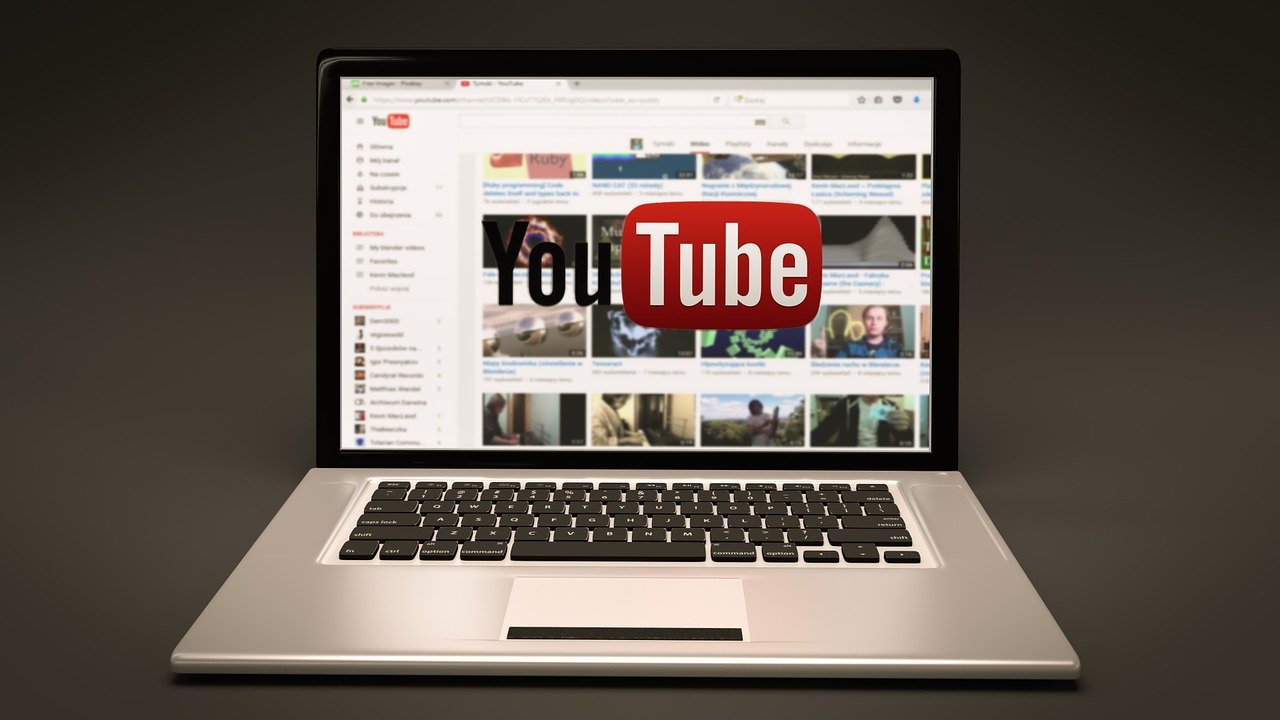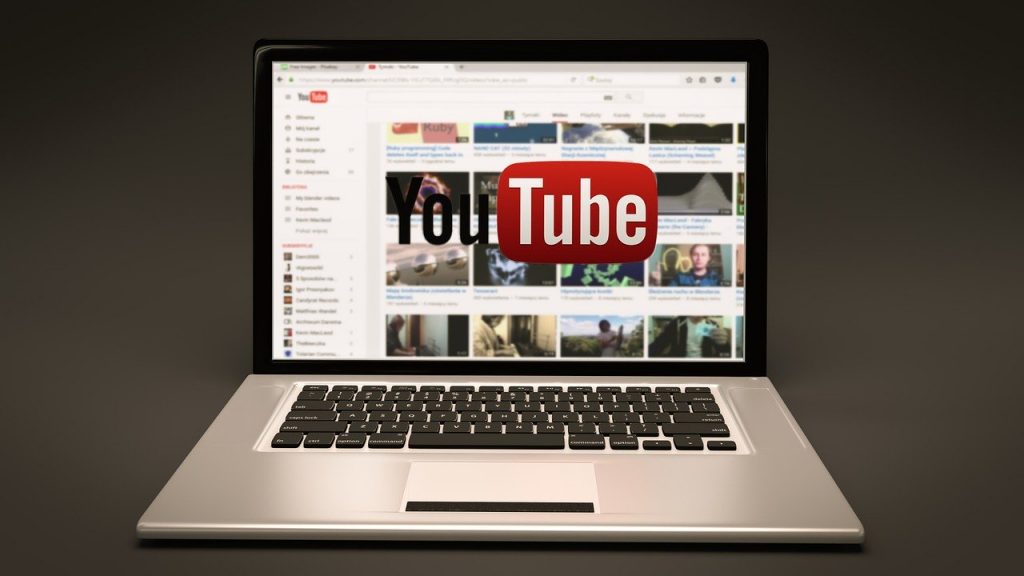 Sure, it's not as easy as it was 10 years ago, but starting a YouTube channel is another supercalifragilistic way to make money while you sleep.
We consume so much YouTube content that "poor" regular TV content is kinda going out of business. Literally. Companies like Disney and HBO had to move to an online platform in order to compete with YouTube and Netflix.
Anyway, you know it by now, YouTube stars make a ton of money, and it doesn't seem that they work too much in creating their videos anyway (I know it's not the case for everyone, shush).
Yes, there's a lot more competition these days, and people are creating new channels every minute, but who cares, if you're funny, informative, and have charisma (I lack all of those things), then maybe you can make it work.
You don't even need a specific niche or topic, you could just create videos on a bunch of things, like so many are doing. Or you could focus on just one thing, like reviewing soda bottles.
If you'd ask me, I'd rather create video content instead of writing long articles like this one, I would have been done by now. And you would have already finished watching it too.
But yet here you are, still reading, an article that could have been a quick 5-minute video. Oh well, maybe in the future, watch out for my YouTube channel, you never know.
Check out YouTube alternatives and see where else you could publish your awesome video content.
10. Sell Stock Content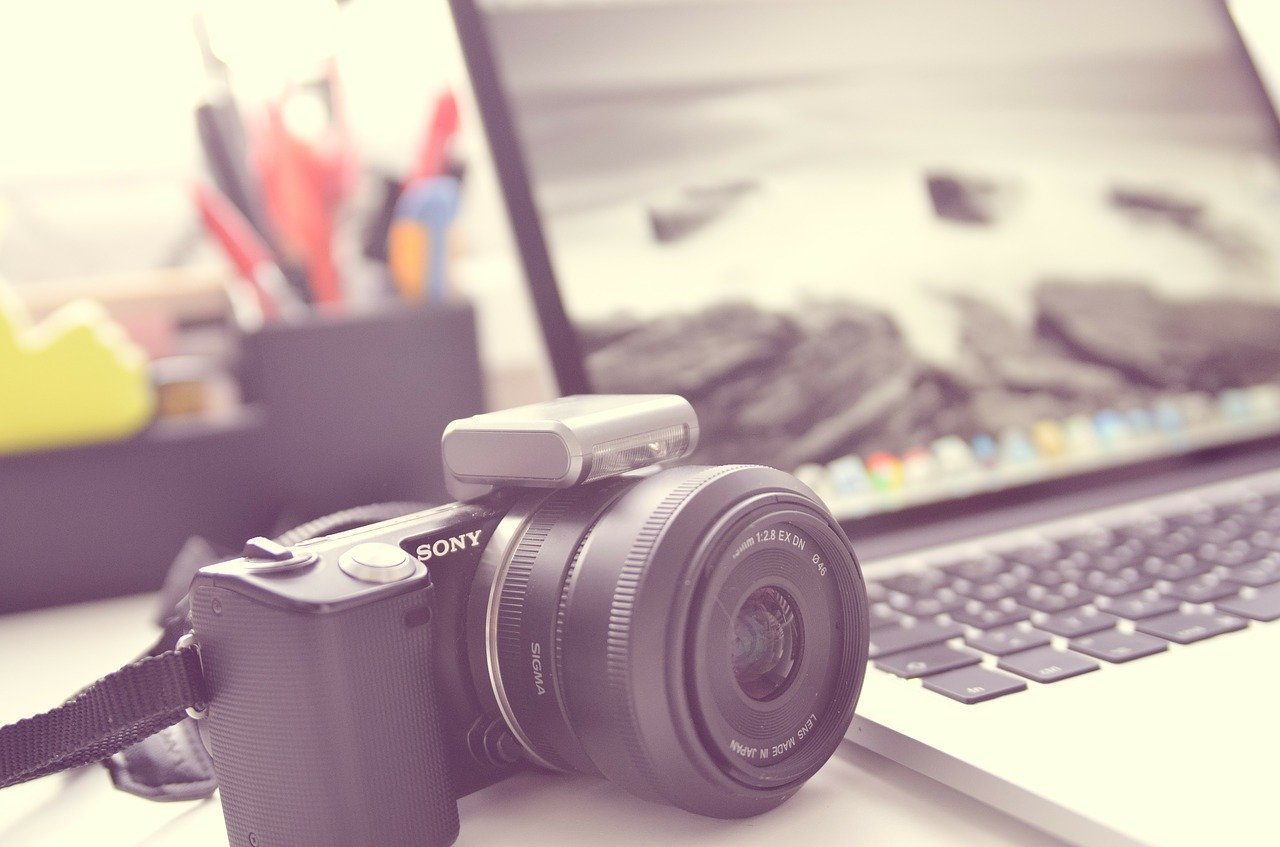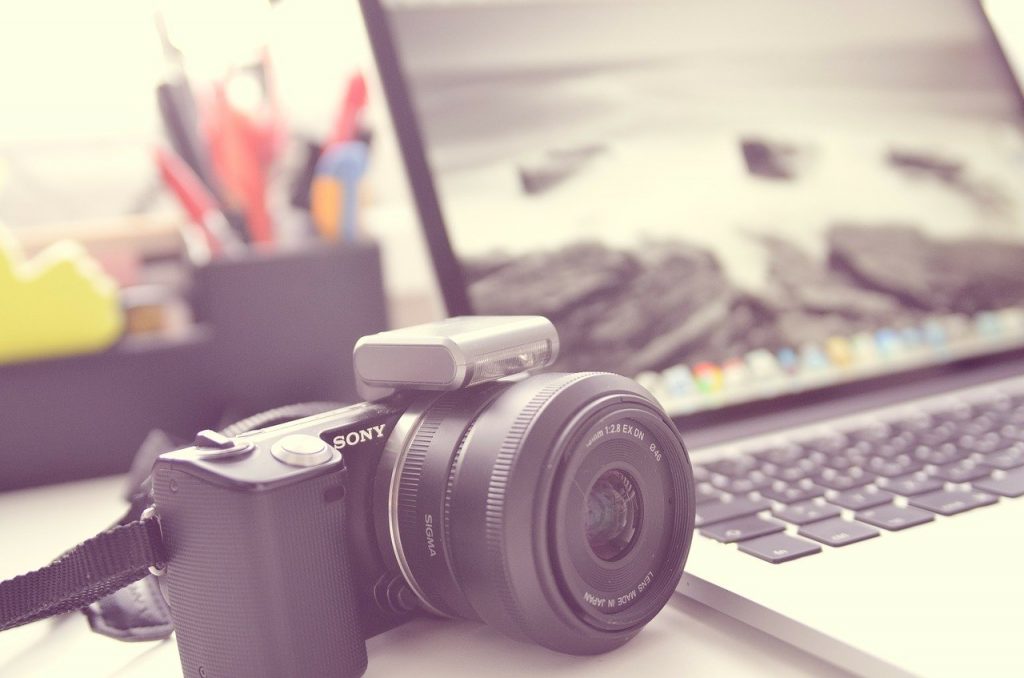 Know your way a camera lens? You could sell your photos on many of the image stock websites such as Shutterstock or iStockPhoto.
Selling your images on stock photo sites is a pretty easy way of making money in your sleep.
But again there is some competition, and so in order to have a higher chance of earning some decent cash, you might need to acquire some… talent, and maybe invest in some better cameras.
Oh, I forgot we live in the smartphone age, you don't even need to invest in better cameras, there are sites out there that will even allow you to sell the photos that you made on your phone. So yeah, no excuses.
I'm as talented with a camera as a monkey trying to bicycle while playing the flute, so never tried this one also.
I'm sure you're better at this than me and you could make it work, if you try.
Oh you could also sell music, designs, videos, and more.
Other Ways to Make Money While You Sleep
You've noticed that most of the methods I've talked about above don't include things like investing, and real estate, and stuff like that.
That's because this is a blog about online hustles, and I have no affinity to the other passive income streams.
But just for the sake of it, here are some of those extra methods to earn money while you sleep:
11. Invest in the stock market
If you got some money to burn… I mean to invest, consider the stock market.
But don't go out there and invest money that you can't afford to lose, and buying stock from companies that tomorrow can go out of business just because they are *hot* right now.
Remember, Warren Buffet only invests in blue-chip companies, meaning actual businesses with solid history and reputation that are less likely to fail than newer ones. Think Microsoft, Coca-Cola, IBM.
Sure, stock for those companies might be a bit too expensive to buy, but you could still find some great ones at decent prices, so again if you got some money that you can afford to lose, you can give this a go.
I for one prefer to invest in online businesses, and so I like buying websites. Especially ones that already make money.
12. Invest in Real Estate
Having a shelter is one of the basic needs for pretty much any species in this world.
In other words, people need a place to go to bed at night, in order to actually be able to make money in their sleep.
You liked how I turned that around? I know… I'm proud of it too.
Anyway, investing in real estate can be expensive, depending on the area, but it's been shown that real estate investments for the big part will go up in value and they rarely devaluate, so they are the perfect choice to put your money in.
Do proper research though. (I'm not an accountant, personal finance guru, financial advisor, banker, etc, so don't listen to me). Listen to the smarter people though.
Also, you can try crowd-funded real estate investing, where you don't need a lot of money to get into. Basically, it's people putting money in housing complexes or apartment buildings and earning interest on that every year.
13. Peer-to-Peer Lending
People that can't get loans from regular banks, due to bad credit scores or other issues, will go to online platforms and get their loans from other people, like you.
You will earn money from the interest that you will get when the loaner pays you back the money that they have loaned.
But this investment carries a bigger risk than the other ones because you might loan your money to someone that won't be able to repay you, so you get screwed.
Sure it might not be a normal occurrence, but it does happen, and so if you try doing this, don't give out a big loan to just one individual, instead give smaller loans to multiple people, this way if one of them doesn't pay you, you still didn't lose all of your money, and you can sleep better at night.
14. Rent Your Stuff
You can rent your house, your car, your spare room, your cat, your time, your dog. Anything can be rented these days.
There's some crazy shit that people are renting on Craigslist, that I don't even want to get into.
But yeah, have a spare room?
Put that on AirBnB, sure you might not sleep that comfortably with a stranger in your house, but hey… at least you get to make money while sleeping, am I right?
Make Money In Your Sleep: Conclusion
Alright now that you've read all of this, it's time to get to work. Pick one of these methods and start implementing the stuff and you too could be making cash while dreaming about eating sweet delicious donuts on a beach somewhere.
I would suggest you try your hands at blogging. Because you can monetize it in so many ways, from display ads to affiliate marketing, selling your products, etc.