10 Best YouTube Alternatives to Host Your Videos in 2022
This post may contain affiliate links. If you buy something through these links I will receive a commission (at no additional cost to you). I personally hand-test everything that I promote, and I only link to services and products that I like.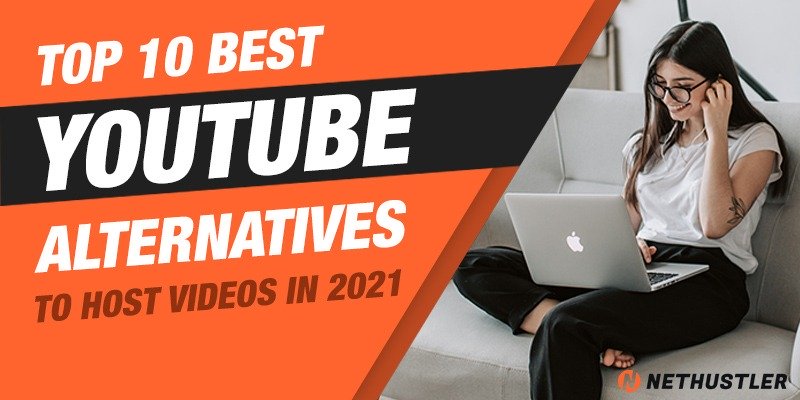 If you're looking for the best YouTube alternatives, to make more money, or to have more freedom, check out this list of top video-sharing sites that you can use.
There are many reasons to move to a YouTube alternative platform, mostly related to monetization, but there are a couple more (which I'm going to go over shortly).
Whatever your reasons are, you will be happy to know that there are many YouTube alternatives to share your videos on.
Plus…
You don't even have to ditch YouTube altogether, you can publish your videos on these other video sharing platforms to increase your content marketing reach.
Why You Can't Ignore Video Marketing
Video marketing is HOT right now, with over 27% of people reportedly watch over 10 hours of online videos every week. That's a lot of video content.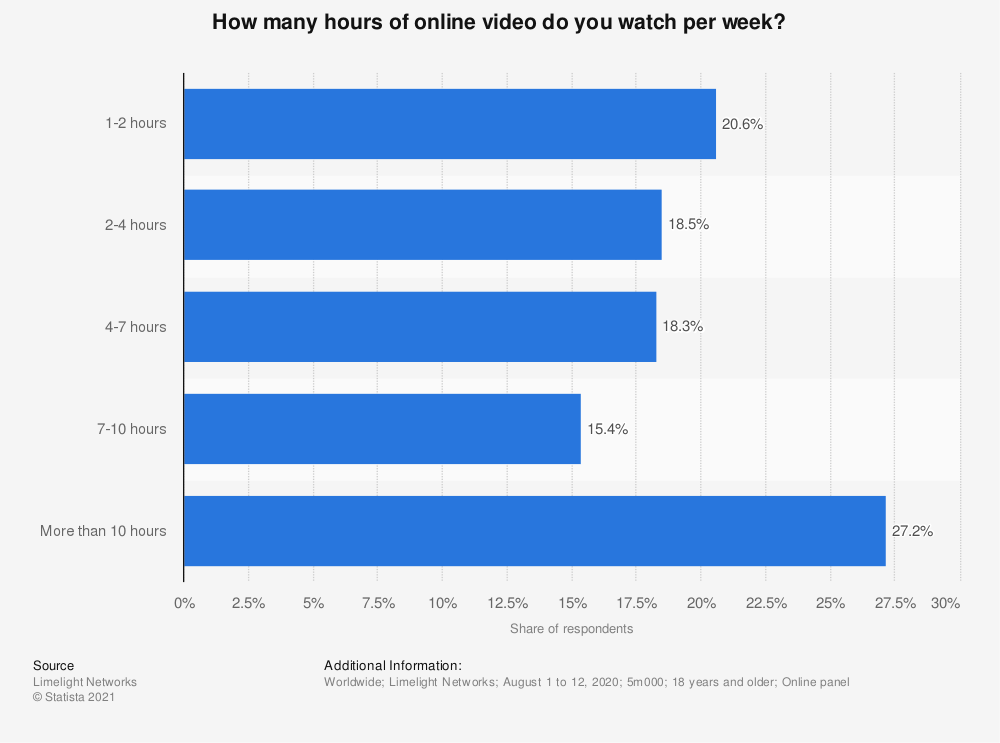 In addition to that, advertisers are willing to pay top dollar to get their ads in front of all those eyeballs.
According to Wyzowl, 86% of marketers and businesses have used video as a growth tool, and Statista reports that only in the U.S alone last year advertisers paid over $35 billion for programmatic video ads.
So you get the idea, video marketing is huge, and it's only going to get bigger as we move on with time.
However, many content producers have recently realized that they can't only rely on YouTube, so they are looking for alternative video-sharing platforms to help them continue growing and monetizing, and reaching out to as many people as possible.
Reasons to look for YouTube alternatives
Here are a couple of reasons why some video marketers and content creators are leaving the platform and choose one of the many YouTube competitors out there.
1. Revenue share cut is a problem
For many content creators that are looking to monetize their videos and YouTube channel, the revenue share cut that YouTube (Google) takes out of every single ad pay, is quite significant.
Your YouTube ads revenue is going to be split 45/55 with Google taking away a 45% cut, leaving you with 55% of the total ad revenue.
Sure, for many video creators out there, 55% is still better than 0%, but many feel like this cut is a bit too much, since they are the ones doing all the work creating awesome videos, and getting their audience to watch the ads.
2. Requirements for channel monetization
When you start a YouTube channel, you have zero content, and obviously, because of that you also have zero subscribers and watch hours.
But when you slowly start putting out more videos you will see that your videos will soon start to get some traction to bring you some views and a couple of subscribers here and there.
The problem is that for many video creators, especially at the beginning, they won't be able to monetize their YouTube channel, until they hit specific milestones such as 1,000 subscribers, and 4,000 hours of content being watched on their channel in the last year.
Because of that, many get discouraged and won't continue creating new content since they can't see any $ out of it for a while.
3. Videos getting demonetized
Ever since YouTube introduced some new policy changes a couple of years ago, a ton of video creators have found out that many of their videos are now getting demonetized, meaning they don't earn money out of them.
Because of that, creators are now "forced" to create content that's advertiser-friendly, and that really dilutes the quality of videos being produced these days.
That's why you see so many YouTube videos that are 10 minutes or so in length and also why many channels use sponsor ads throughout their videos.
4. Censorship fears
Video creators that are afraid of being silenced or having their videos removed or demonetized with every new policy change are constantly struggling to find good YouTube alternatives to host their content.
In recent years it's been known to many of us that the video-sharing platform has removed a lot of content from their site, receiving criticism from all over the place and leaving many video content creators to look for a YouTube competitor.
Sure, some videos are borderline against YouTube's content guidelines, but many creators feel that sometimes their content gets removed even if it doesn't actually break any of their rules.
5. High YouTube competition
There's a lot of competition on YouTube. With 500 hours of video being uploaded to the platform EVERY MINUTE, it's no wonder that a lot of new creators struggle.
Because of that, many are opting to also upload their videos or move altogether to one of the many YouTube alternatives out there.
6. Reach out a bigger audience
You don't really have to ditch and quit YouTube altogether, sometimes we as marketers simply want to reach a bigger audience and influence as many people as we possibly can.
So because of that, joining and uploading videos on other video-sharing platforms similar to YouTube could bring us more visits, leads, and sales.
Think of it like a PR (press release), where you send it to thousands of newspapers and news sites around the country or globe.
You can do the same thing with video content too, have one video uploaded to multiple sites, to maximize your exposure.
Sure some might only bring you 10 extra views, but guess what, it costs you nothing, and hey, 10 extra views are better than zero, last time I checked.
Top YouTube Alternatives for Publishers & Marketers
Alright, so now that I've shown you a few reasons why it might be worth it to switch to a YouTube competitor, here's a list of them:
1. Vimeo – One of the best YouTube Alternatives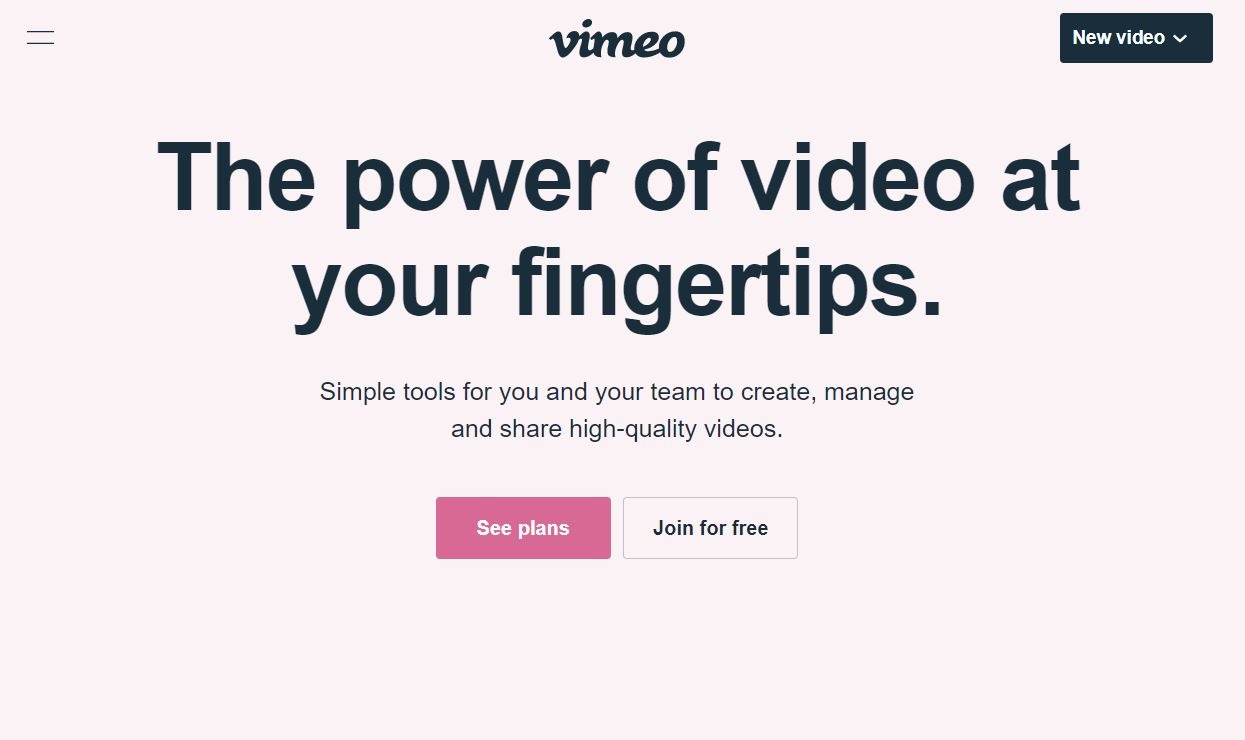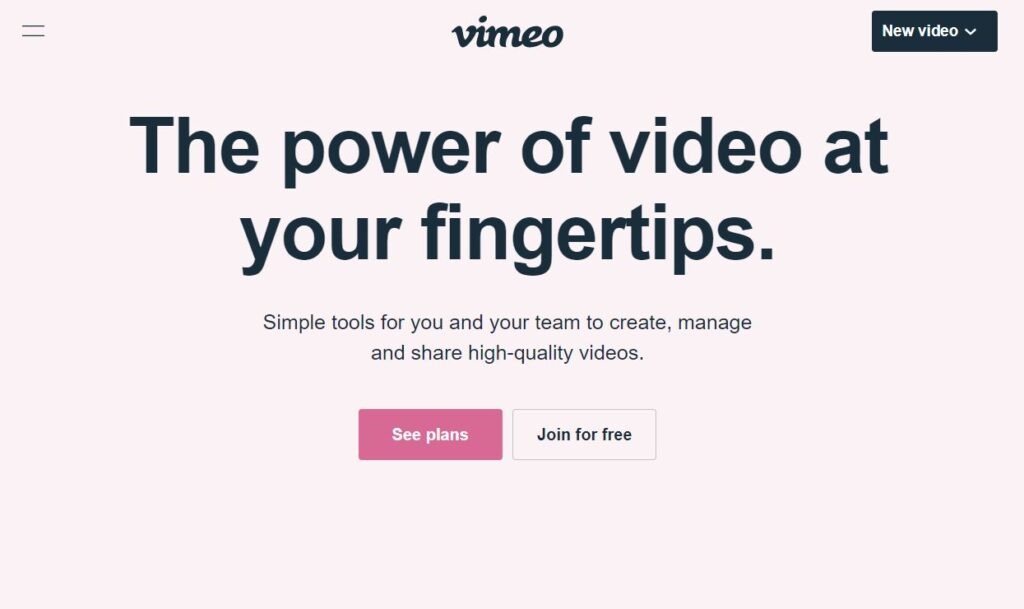 Vimeo is regarded by many to be the best YouTube alternative on the internet, because of a more engaging community and higher quality videos.
Because Vimeo uses a much higher bitrate than YouTube, the same video that you upload to YouTube will look much better on Vimeo with the image being sharper.
The crowd on Vimeo is totally different than that of YouTube. Whereas on YouTube there are over 1 billion users from all parts of the world, on Vimeo, there's only around 240 million of them.
The content on Vimeo is also more niche-specific, and you won't generally find the kind of videos that you would find on YouTube, such as gameplay videos, reviews, etc.
So if you're videos are more suited for a mature audience in specific niches, then Vimeo can be an excellent YouTube alternative for you and your content.
There's also the fact that on Vimeo there are no ads, at all. So users have a much nicer viewing experience than on other video platforms, however, creators usually have to pay to upgrade their account and unlock certain perks and benefits.
2. Dailymotion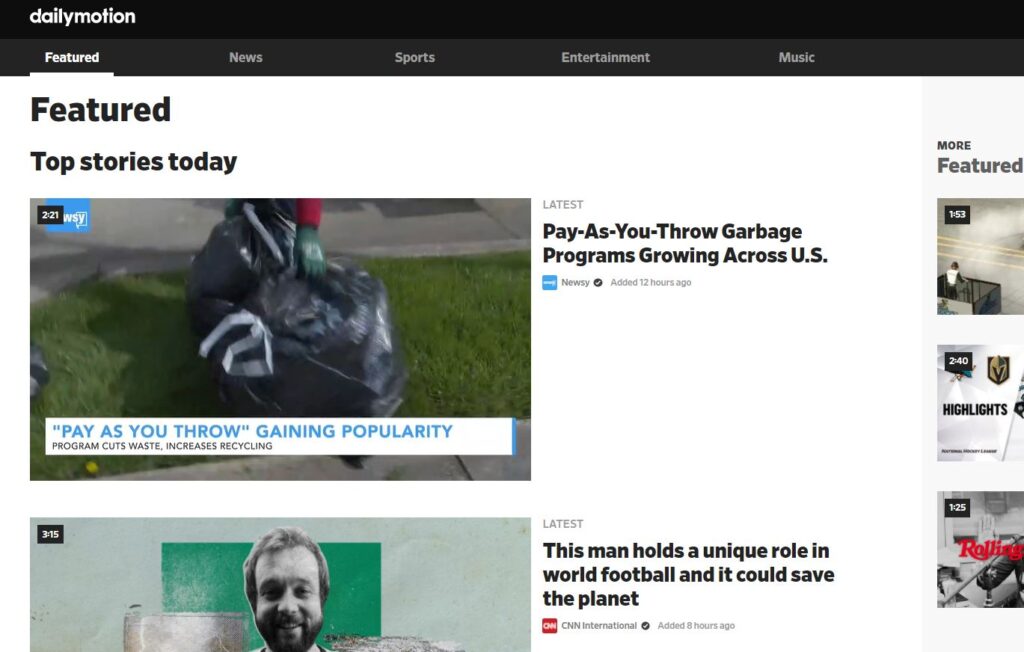 Dailymotion claims to have 300 million users, making them the second-largest video content platform after YouTube.
The video-sharing platform is also pretty similar to YouTube in terms of design, categories and unlike Vimeo, you could post pretty much any type of video content (as long as it fits within their guidelines of course).
You can also monetize your content on Dailymotion in similar ways as you would on YouTube, with instream video ads, display, and rich media banners.
Content creators can also get access to Dailymotion's VOD (video-on-demand) program, called OpenVOD, which allows them to further increase their revenue by directly selling their videos.
Dailymotion only takes 10% of the VOD (video-on-demand) profits, which is not that big of a deal considering that you're allowed to set your own price.
3. dtube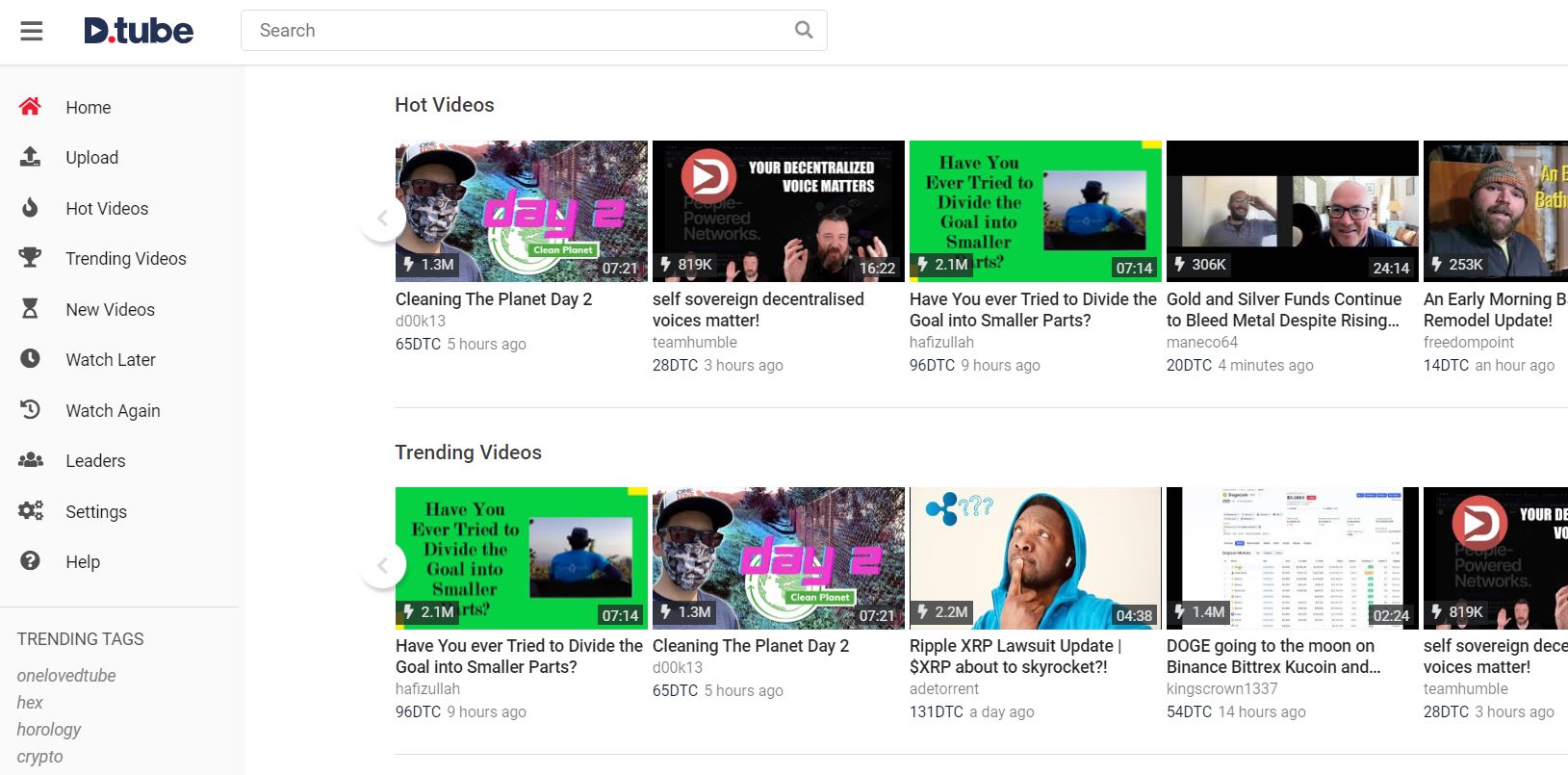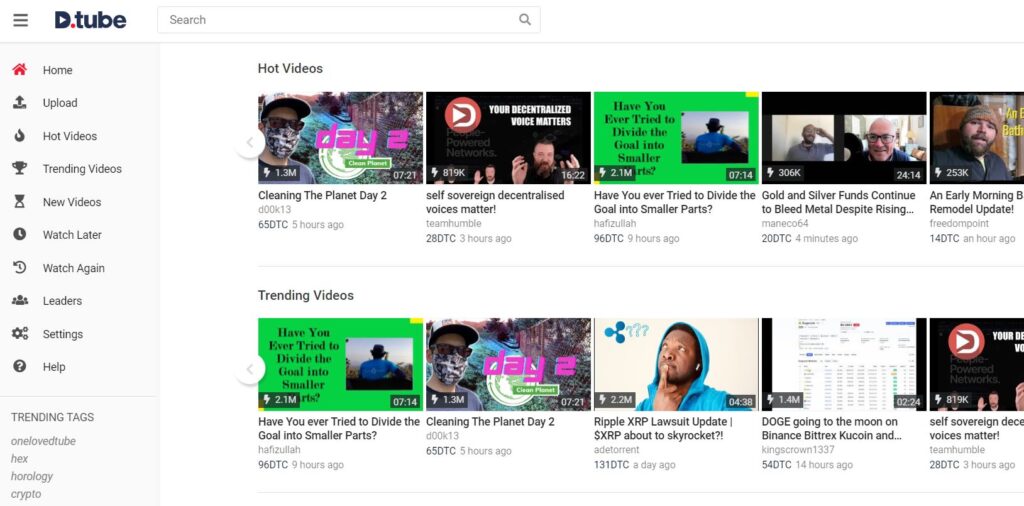 Dtube is another great alternative to YouTube, and it kinda has the same interface and design style to make it easier for users to make the switch over.
A huge difference between DTube vs YouTube is that Dtube runs on blockchain technology, meaning that the videos are stored on the blockchain instead of regular servers that YouTube uses.
This makes DTube a great choice for users who are more privacy-conscious, as it will be much harder for hackers and other third parties to access your personal data.
The video-sharing platform similar to Vimeo also has no ads, and it allows content creators to earn cryptocurrency directly through the platform based on the popularity and views of their videos.
4. PeerTube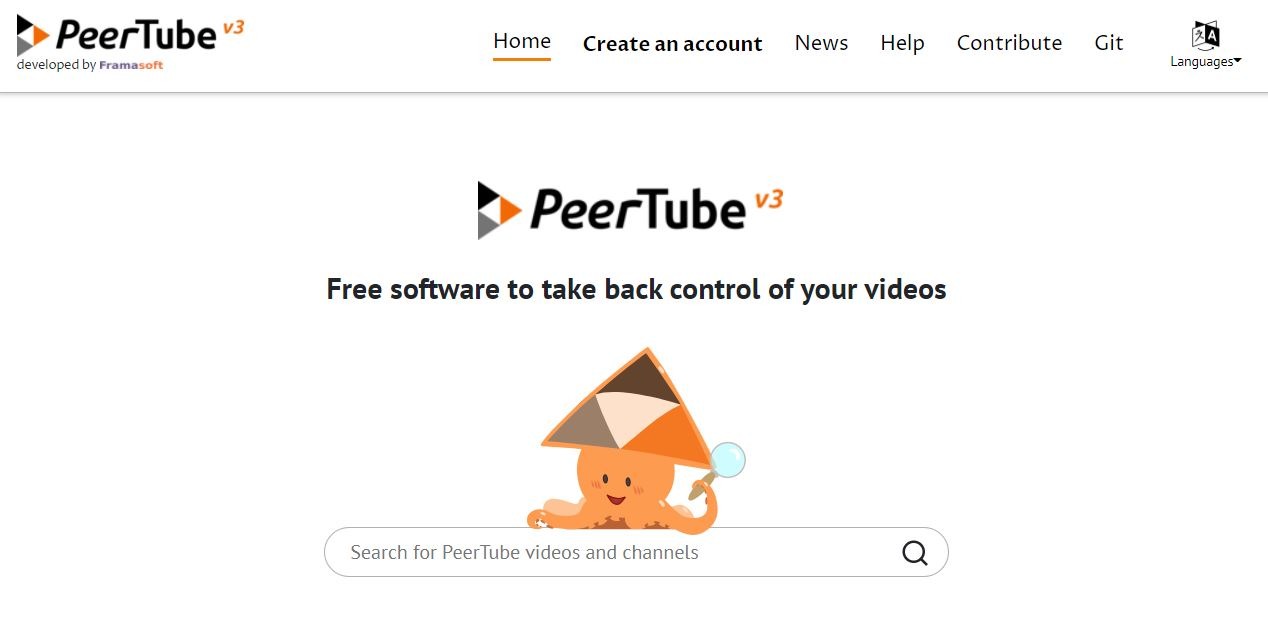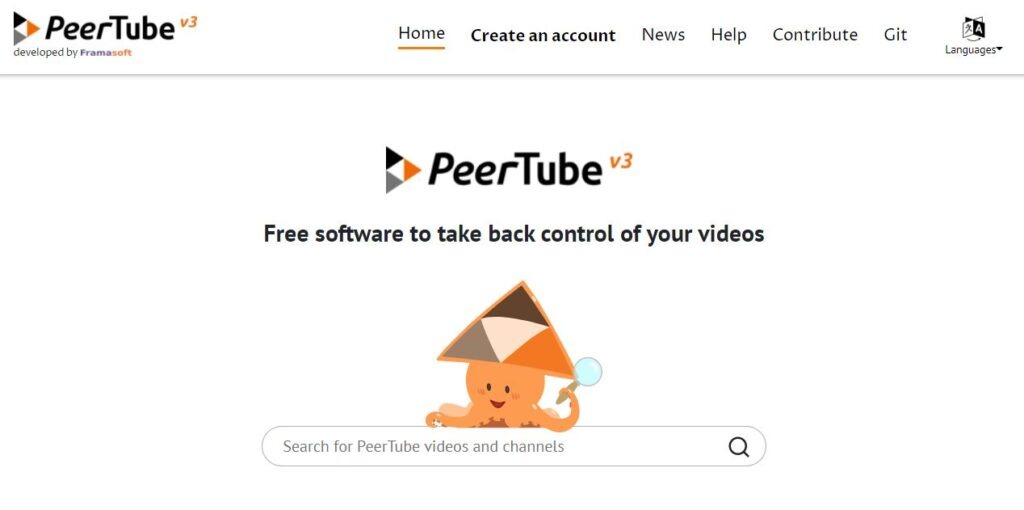 PeerTube is another interesting YouTube competitor, as its name suggests, the platform functions on peer-to-peer technology.
This makes it so that the video-sharing platform saves a lot of money in bandwidth costs as users use streaming through WebTorrent technology to playback the videos and create relay points between users.
If you want to try out a decentralized video platform then give PeerTube a try. Although the lower user base of 60,000 makes it a bit hard to find the right content that you want to watch.
5. Twitch – Great YouTube Alternative for Gamers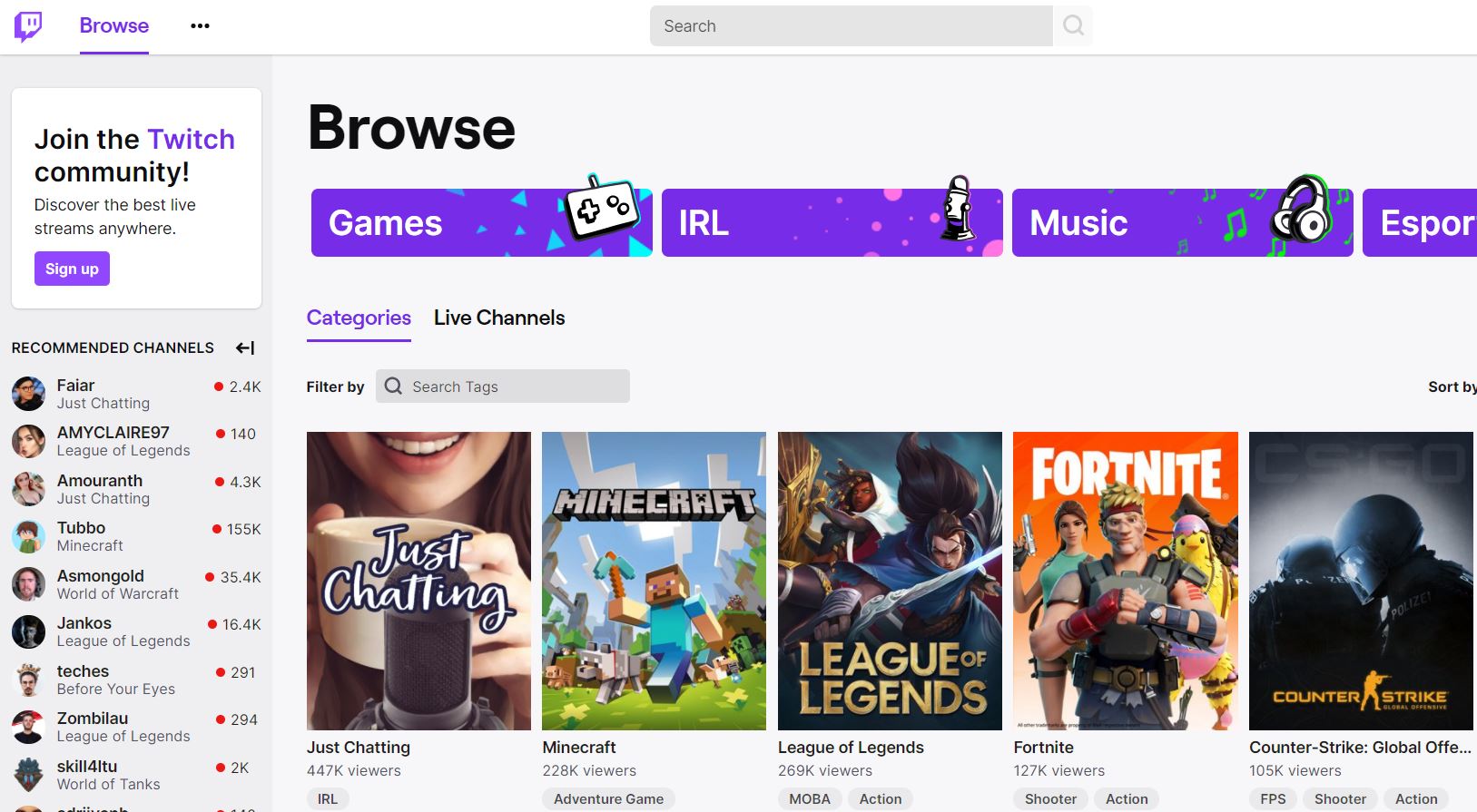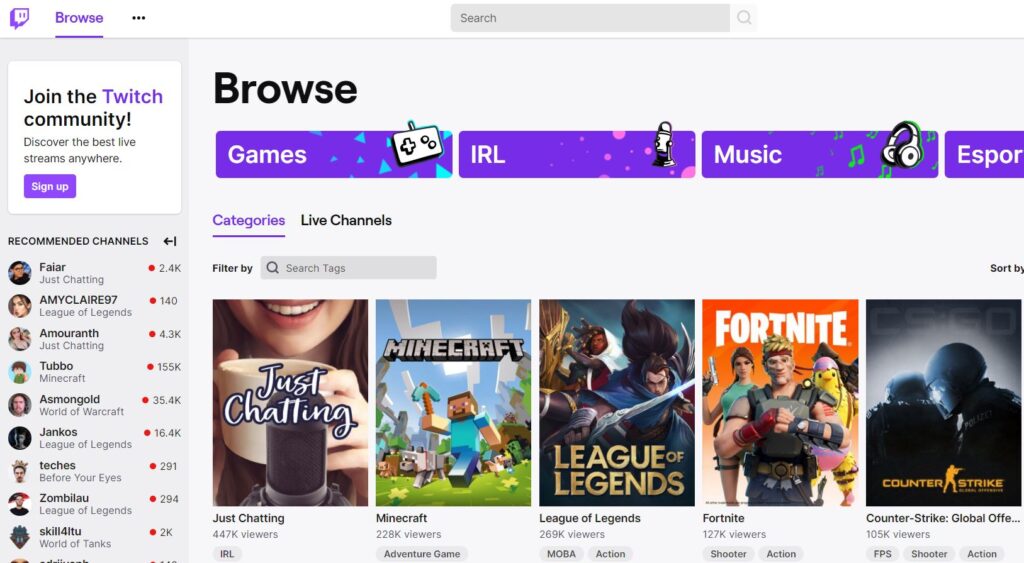 Twitch revolutionized gaming content as we know it. The famous streaming platform has grown over the years from a tiny start-up to a full-fledged video sharing and streaming platform that was also acquired by Amazon.
While Twitch is mainly about watching your favorite streamer play games live, it's also a place where you could find interesting conversations taking place such as podcasts and live chats about different subjects not related to gaming.
There are all types of creators streaming their art live such as painters, animators, musicians, developers, fitness enthusiasts, cooks, and a bunch more.
Twitch users can get partnered and monetize their channel with in-stream ads but also with revenue from subscribers.
On Twitch people can follow their favorite channels but they could also subscribe to them. To show support for the content creator many people will subscribe and pay $5 every month.
Of course, Twitch takes a cut of that revenue, but you still end up earning a lot of money, especially if you have a high subscriber number.
Like Shroud for example who has over 250,000 subscribers. Yea do the math on that one and see how much he earns a month.
Because of this, I believe that Twitch is one of the best YouTube alternatives if you want to make more money from your video content.
6. Odysee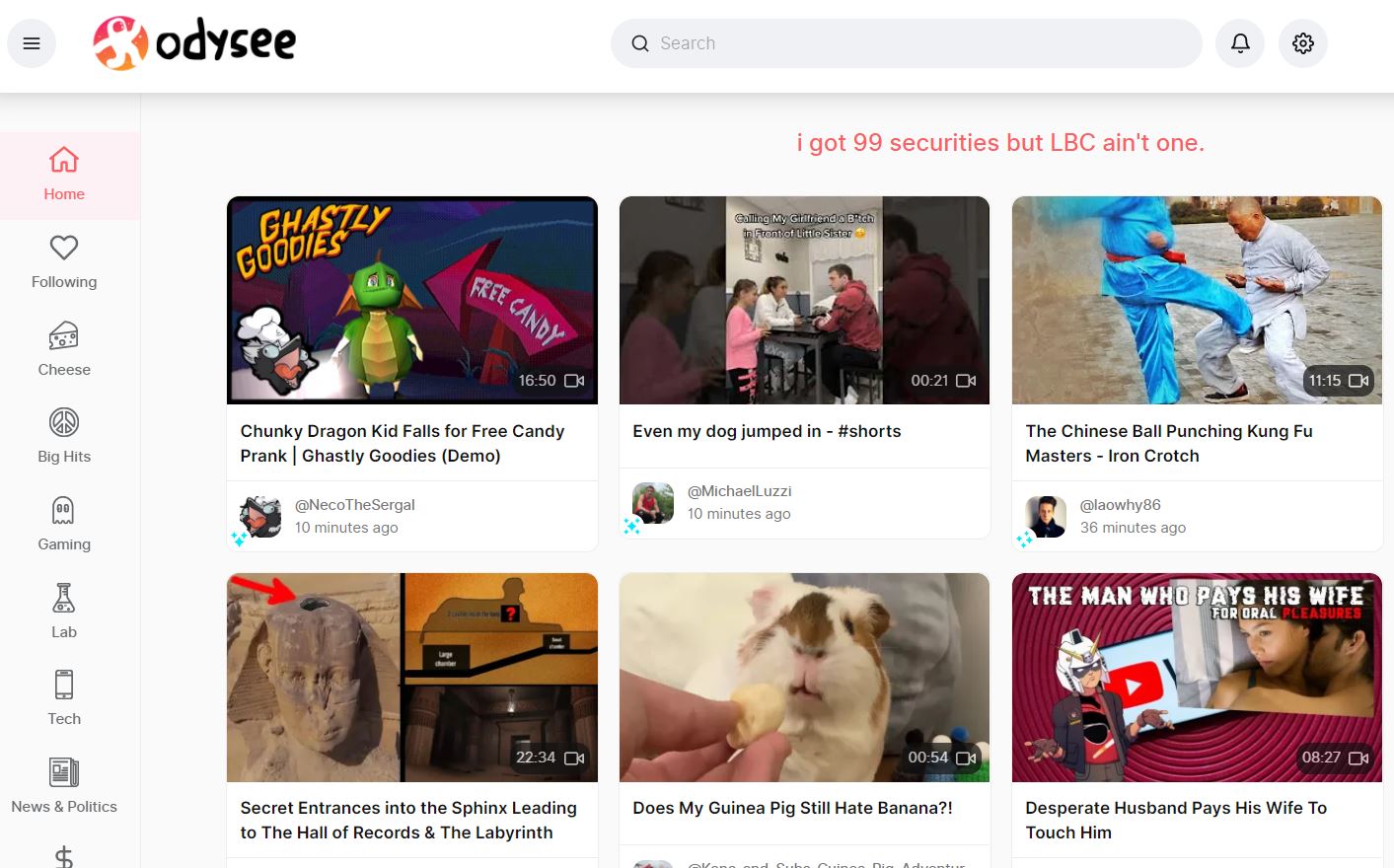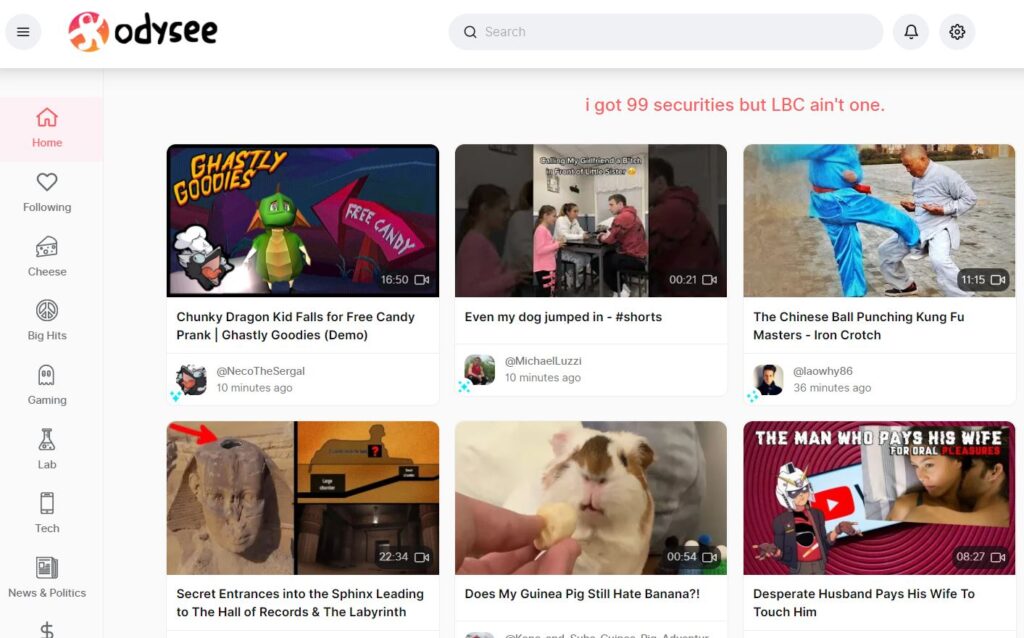 Odysee is another popular YouTube alternative, that is used mainly by content creators whose videos and channel got removed from YouTube, usually due to policy issues.
Since Odysee has more lax guidelines, a ton of people have chosen the platform to continue sharing their videos with the world without the fear of getting their channel taken down.
So if your content revolves around politics, conspiracy theories, and all that crazy stuff, well this YouTube alternative might be for you.
7. Metacafe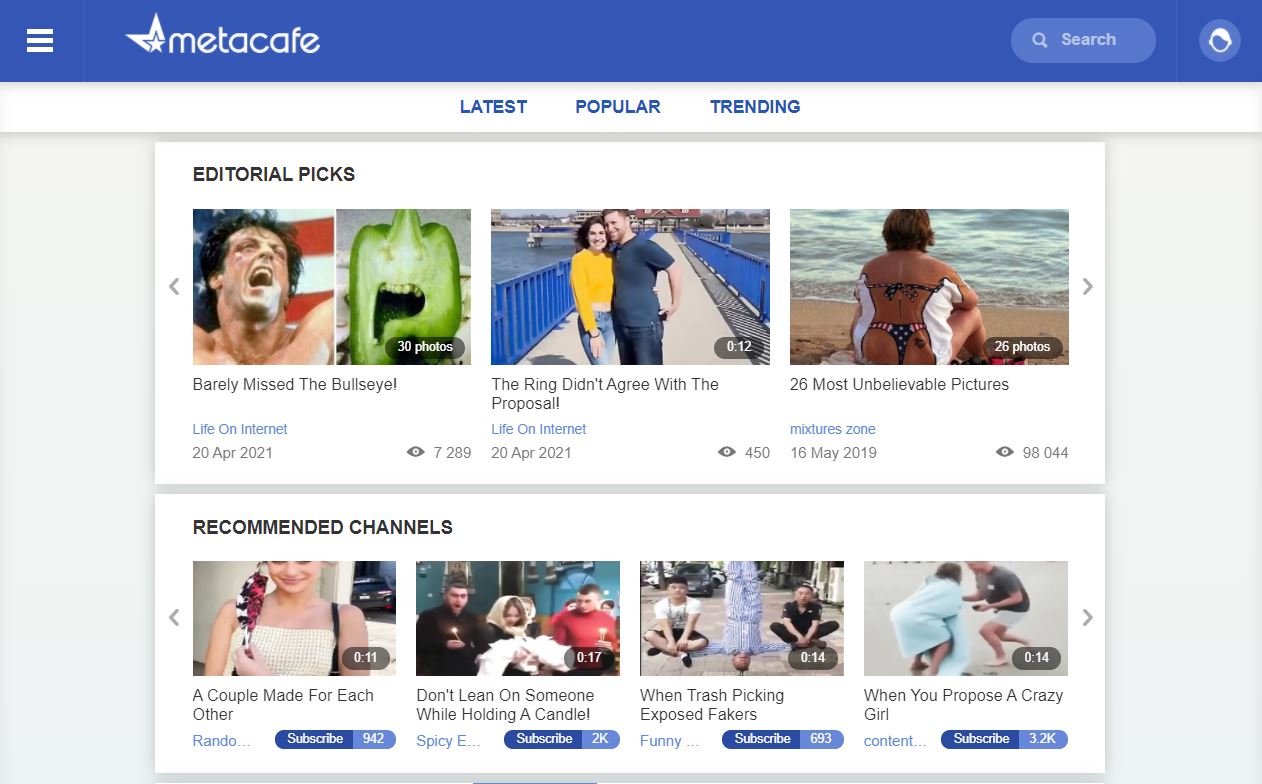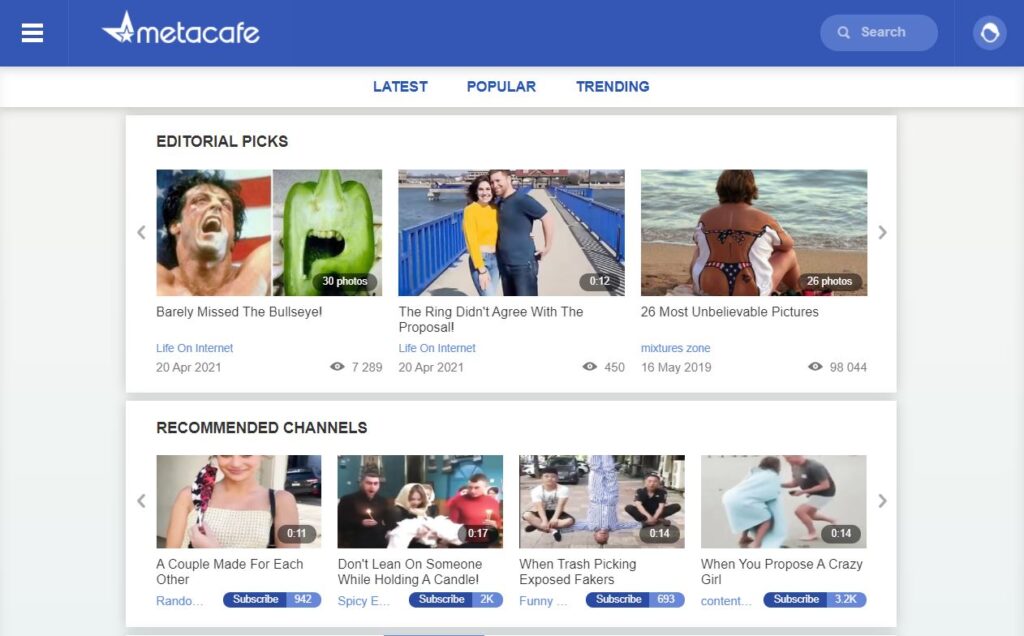 Metacafe is actually 2 years OLDER than YouTube, being founded in 2003, the video platform has always been popular especially among gamers.
While the website was pretty popular for a while, and was a legit rival of YouTube and Dailymotion, in recent years it has slipped away from the mainstream and the company started to focus more on short videos related to movies, gaming, and sports.
There are still a couple of million users that are watching videos on Metacafe every month, so if you want to increase exposure, you could give it a go.
8. TikTok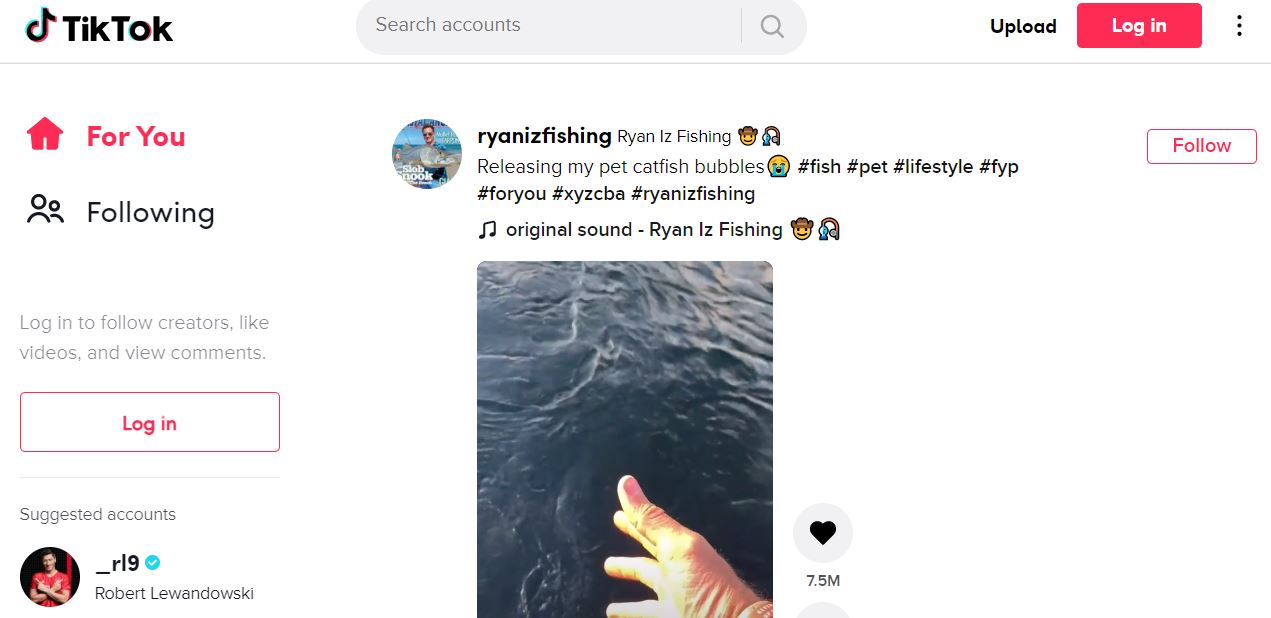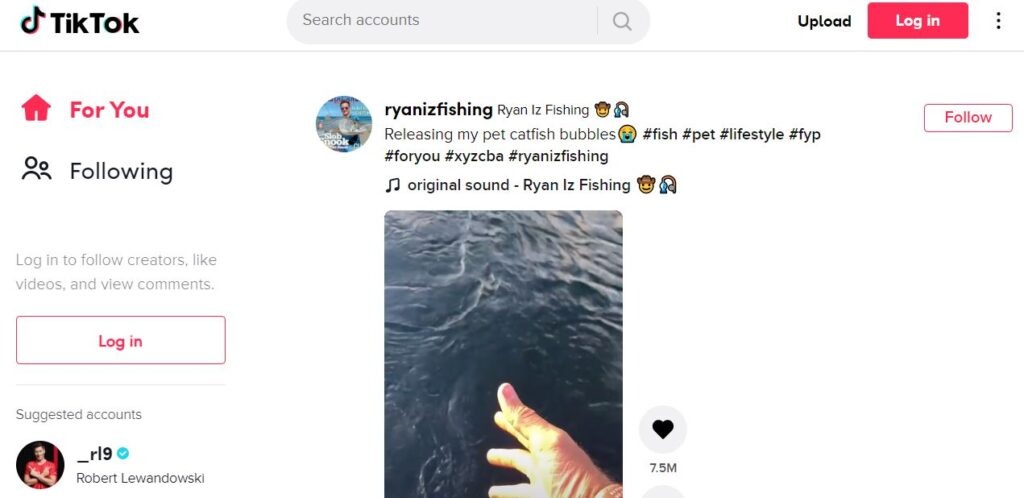 The Chinese video sharing platform TikTok has taken the world by storm in recent months, with more and more users registering on a daily basis.
It seems that pretty much anyone can get their videos and content viral on TikTok, with users able to generate hundreds of thousands of views in just a few hours.
While TikTok looks more like an Instagram competitor, it's actually a legit YouTube alternative since the content is all video.
You will find many YouTubers and celebrities posting all kinds of silly videos on TikTok and amassing a huge following.
9. Facebook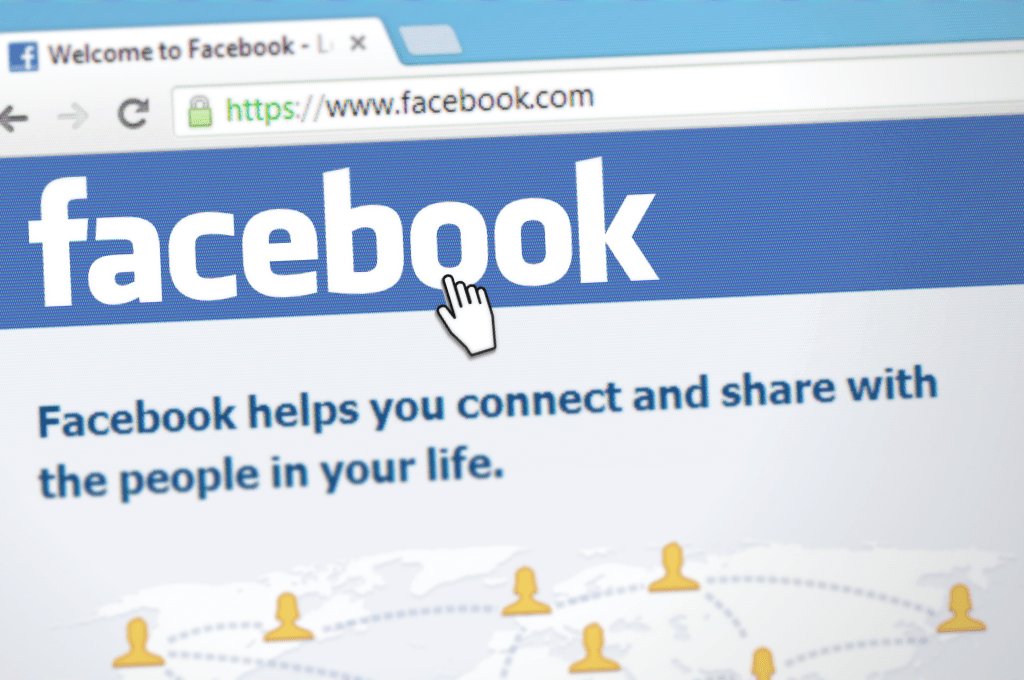 In terms of users, Facebook has won over YouTube with 2.7 billion vs YouTube's 2 billion counts.
This makes Facebook one of the best YouTube alternatives in terms of potential audience outreach.
You will also find that for certain niches, going viral on Facebook is going to be much easier than YouTube, plus some content creators reported that they have grown an audience much quicker on Facebook vs YouTube.
But also, if you're not a creator and instead you're doing marketing for your company or another business, creating and running video ads on Facebook allows you to pinpoint your customer with incredible accuracy and at very low costs.
10. IGTV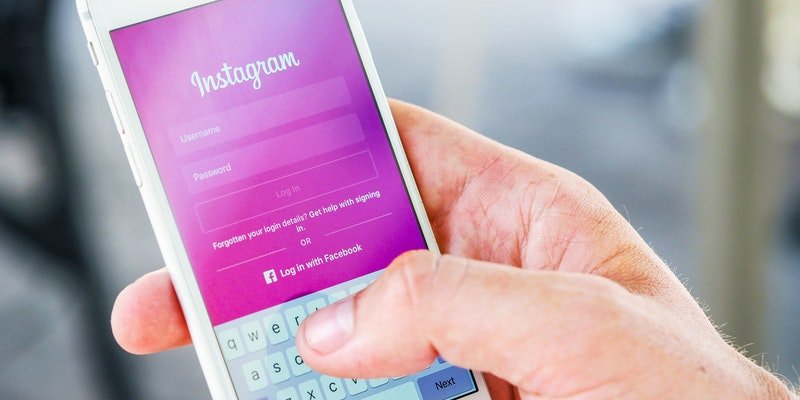 Instagram also has its own video sharing option officially known as IGTV, sure it's hosted on the same Facebook servers (since Facebook owns Instagram), but the truth of the matter is that Instagram is its own social media platform.
Videos on Instagram have started to gain a lot of traction recently, and we see a ton of advertisers and marketers, in particular, taking advantage of the platform to create awesome video ads for their products and companies.
Instagram while doesn't have a monetization method that's similar to YouTube, users could still use their bio page to link to their own site, donation channels, affiliate marketing, and sponsored ads.
Using Instagram as a YouTube alternative could be great if you want a platform that has less competition than YouTube, although because of the lack of real monetization I would only recommend Instagram to video marketers.
YouTube Alternatives: Final Words
These 10 YouTube alternatives are enough to keep you busy for a while, or so I hope. So go out there and plaster your content all over the internet, and attract as many eyeballs as you can to view your awesome videos.
If you're looking to make more money as a content creator, sometimes it's better to just pick a platform and stick with it rather than jumping from one to another, but you can choose a main video sharing site and then publish the same content on secondary sites, as a backup or additional revenue stream.
As a marketer, you can't really ignore all the other video sharing sites also, not only are most of them cheaper to advertise on, but you get to spread your message about your product and service to a lot of people that don't use YouTube either because it's banned in their country or for personal reasons.
Stay hustlin'
Stephen