6 Great Ideas To Make Your Blog Content More Engaging
This post may contain affiliate links. If you buy something through these links I will receive a commission (at no additional cost to you). I personally hand-test everything that I promote, and I only link to services and products that I like.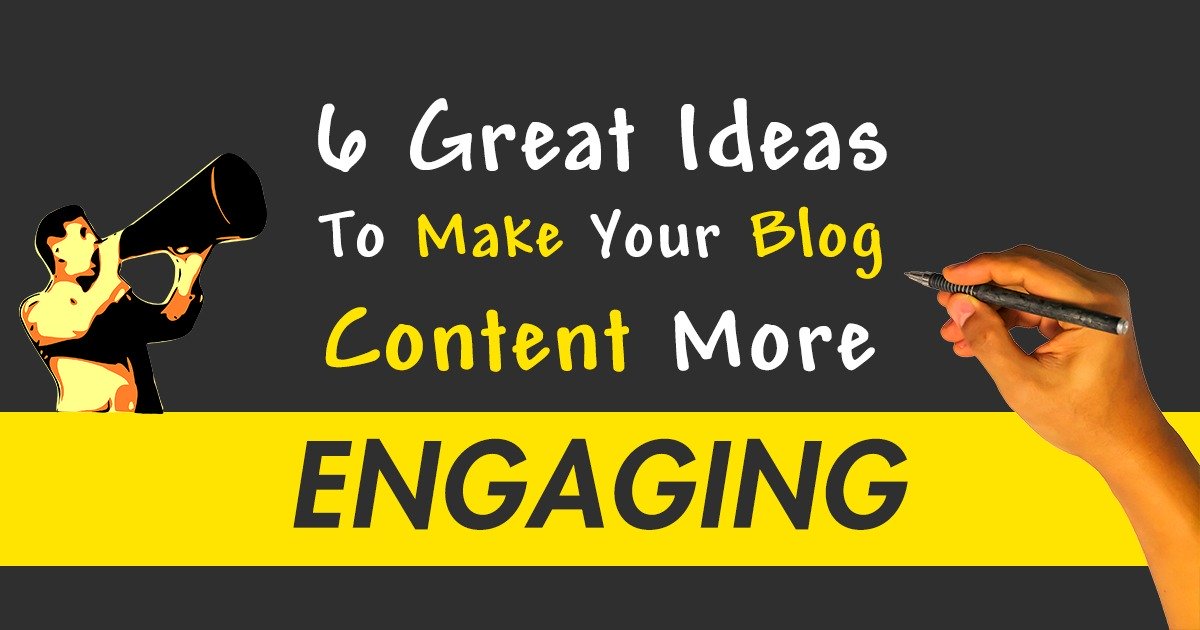 When you're blogging, you should really only have 1 goal, and that is to write engaging content that would captivate your readers and help you grow your blog faster.
In this article, I've put together a few of my best tips on how to do just that.
Basically:
Your posts should be EPIC and provide value to your readers.
Now that can be tough sometimes, especially if you're not blogging about something that you're familiar with or passionate about.
So if that's the case, you will find it struggling to come up with new post ideas and you will have to do a lot of research before hitting that publish button.
But if you know your niche or if you're an expert on something, then you will find it much easier to write long and interesting posts, just like I do on this blog.
See, I had a lot of different blogs in the past, all in different categories, and without exaggeration, I wasn't really passionate about any one of them. Because of that, my content would be lacking, and I had a difficult time writing good stuff for my readers.
What the hell did I know about home decoration, and why did I register a domain and created a blog just on that, when everything I have in my house was bought randomly in about 2 hours from IKEA? So you see, writing about something you know is the key to creating good content (at least in my experience), or you can outsource it, but that will become expensive and tedious as your blog grows.
Ok enough about my IKEA decorated house, you're here because you want to learn how to create amazing content for your blog.
Here are 6 great ways to create engaging content. Ready, Set, GO:
1. Your Post Needs Images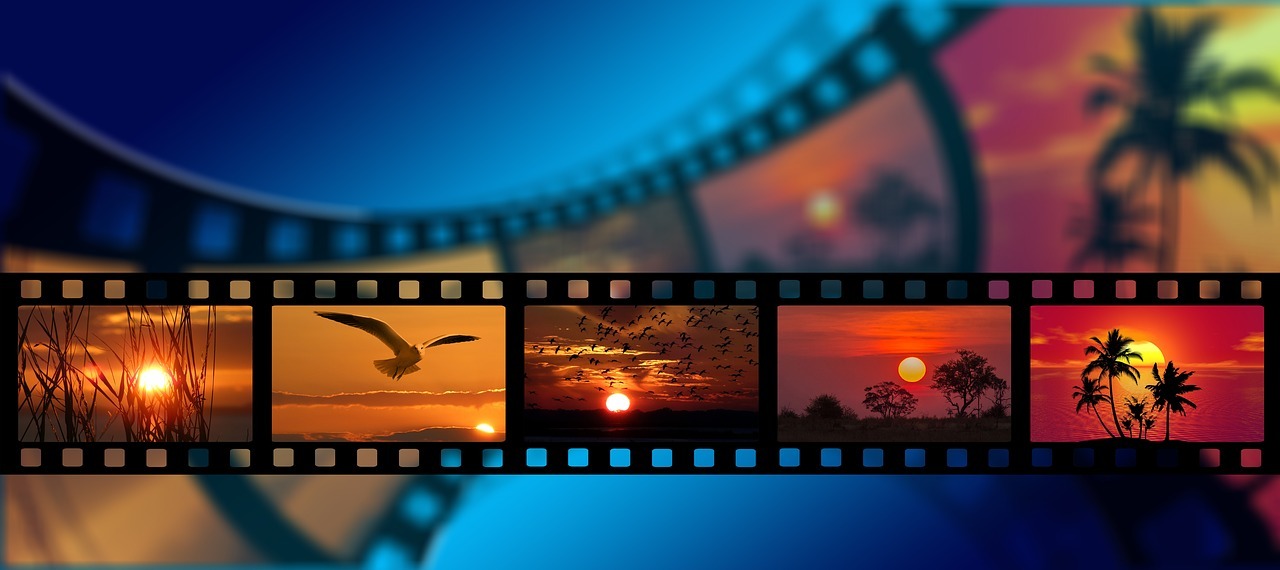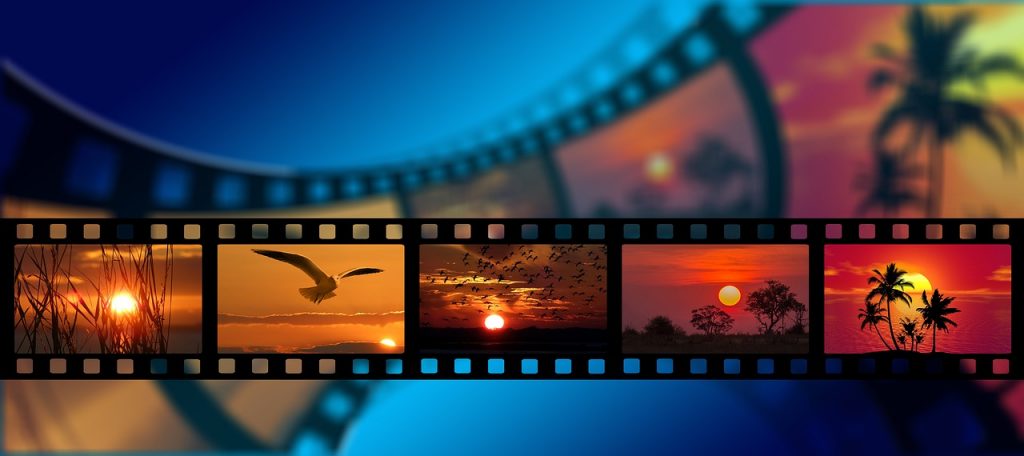 Ok, see how on every article I've written on this blog, I add a lot of images after about 2-3 paragraphs or when something is better explained with a picture? Why do I do that?
Well, it's easy really. Images help break down the content and display it much nicer on almost any device. That also makes it easier for your blog readers to browse through your article and better understand what you're talking about. Plus, some things are better explained with an image, after all, a picture is worth a thousand words.
So go ahead and sprinkle your posts with images. But… don't just copy the first image you see on Google. That's a BIG NO NO. In best case scenario, Google might not rank your image, since it's identical to the one you just copied, also they might not look professional enough or have a low quality.
The worst case scenario is the one where you get sued for using someone's else image. Yes, that can happen, and yeah it sucks. I've read about a few bloggers that were hit with that.
But where do I find high-quality images that are Free and also won't infringe on any copyright?
Here are 4 good sources for free stock images that I recommend (these are not affiliate links, don't worry…jeez):
So there you have it, 4 great places to find awesome images for your posts or social media profiles. Now, you could use them directly as they are… but I suggest you try and edit them and add some extra stuff like your post title or other items you can use some tools like Photoshop (if you have it) or Gimp (free photoshop alternative) or Canva (Online Photo editor).
Also, your post featured image is important, it's the first thing someone sees when they open up your article, so make sure it's great.
2. Quizzes & Polls.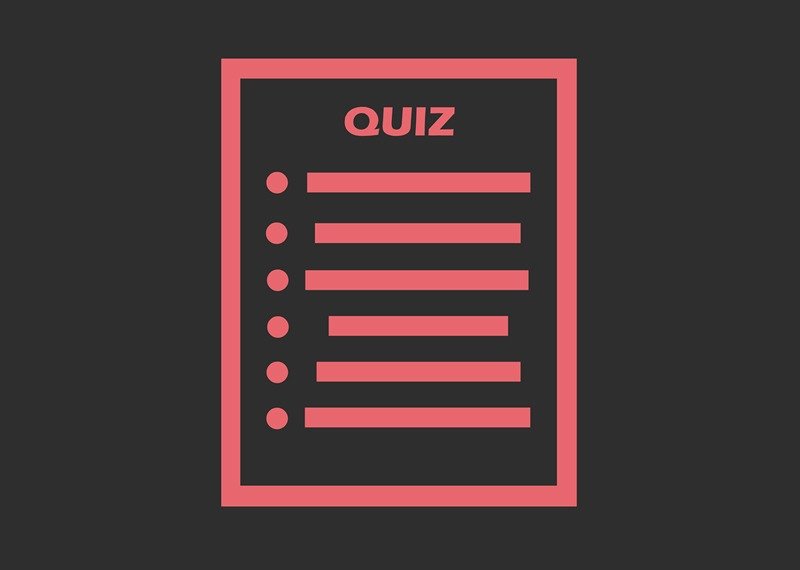 Another great way to improve your content is by adding something interactive for your users such as a quiz or a poll. They are simple to create, and there are many tools available freely online, such as Quiz-Maker.com, Poll-Maker.com or the fun one PlayBuzz (Facebook's most shared publisher0.
You can create a quiz on anything. Have a blog about dogs? Create a quiz like: "How Well Do You Know Your Dog?". Can you see the potential? I mean if you post that to facebook especially to pages or groups about blogs… people will click on it like crazy. There are many more examples but I think you got the idea 🙂
Create a poll when you want to learn more about what your audience thinks. For example, if you have a blog about health & diet you can add the following poll to one of your articles: "What Diet Works For You?" and list a few popular diets like Keto, Paleo, etc… This way you can see what your audience is interested in, and you can then create more posts, ebooks, courses, etc.. on those things that get the most votes.
3. Q&A With Your Audience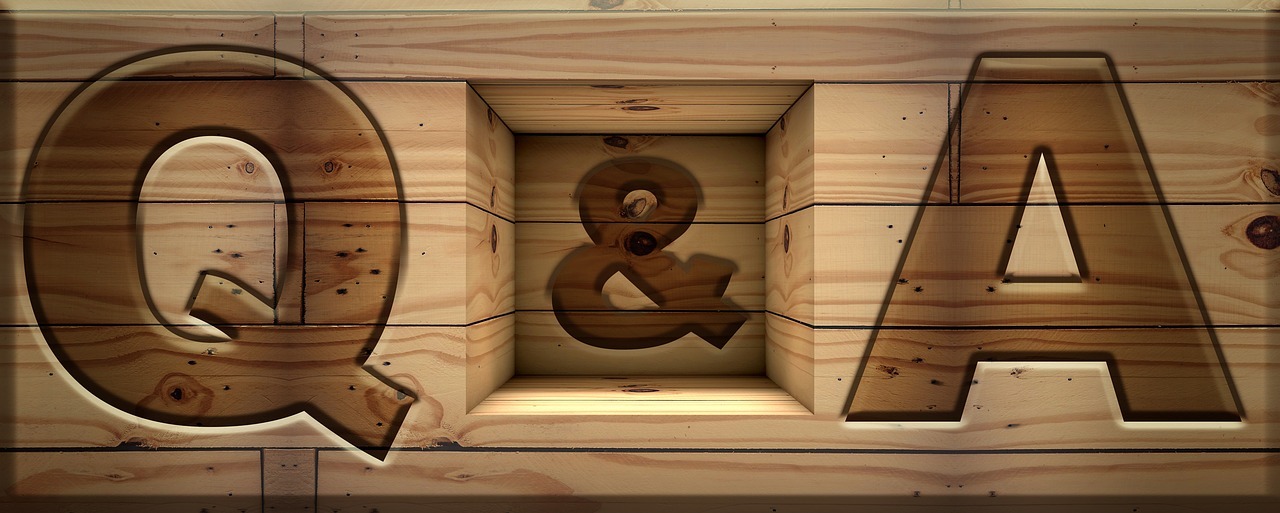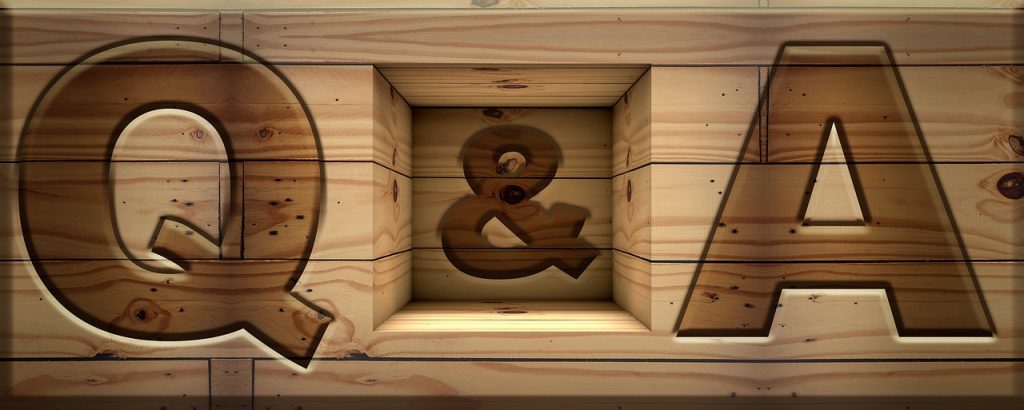 Ok, this one might be a bit unusual, but… it can be highly effective because you can interact with your audience in a great way. There are two methods that you can do this:
1. Simply create a new post and ask your readers to post comments on that post with questions that they have for you. Then share that post around social media so others can chime in.
or
2. Go ahead and read all your blog comments, and select the best questions that you had, or maybe something that people struggle with. You then use those comments in a new post and reply to each and every one of them with your answer and or solution.
Do you realize how awesome this is for your users? Even if you reply or replied to every one of your blog commentators, you could still put up a new post with the best of them for other readers to see more easily.
4. Reviews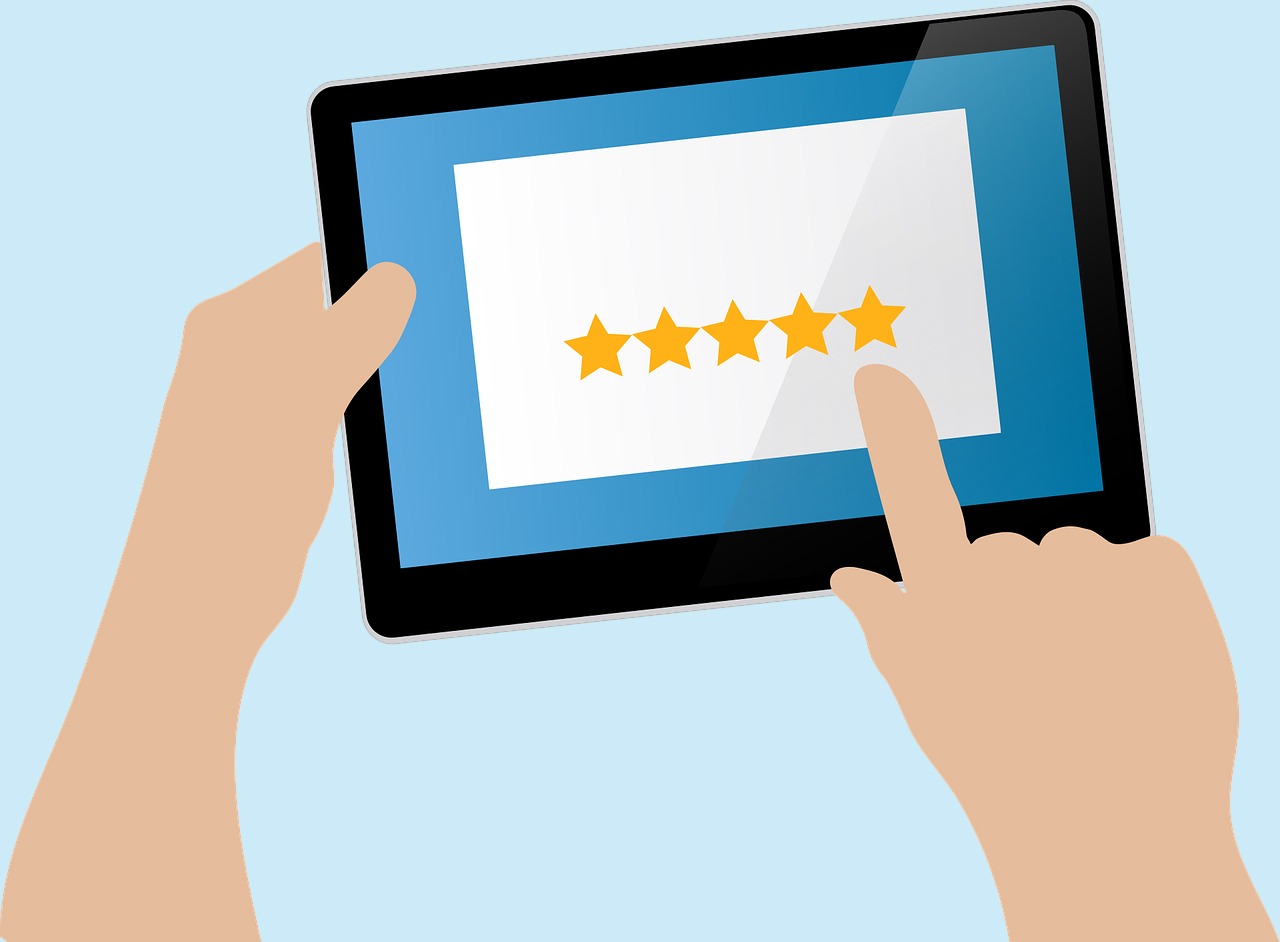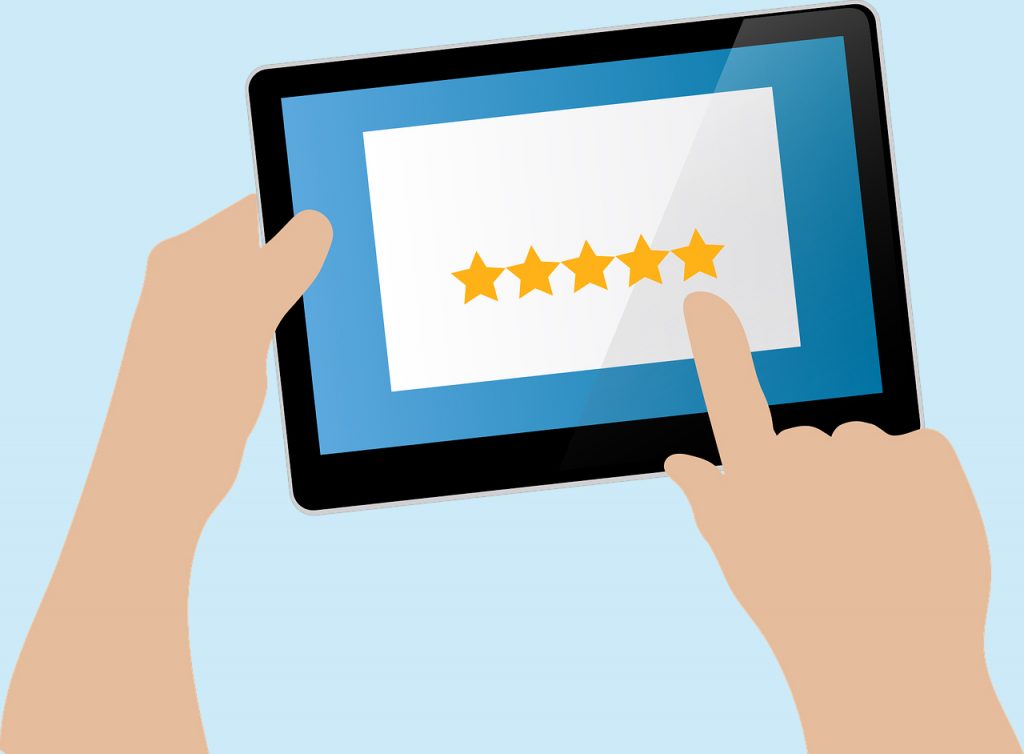 It doesn't matter what niche you're in, or what your blog is about, you can always post reviews for great products and services.
Even if you're not affiliated and thus won't be earning any money blogging, you will provide great value to your audience by truly reviewing something that they are interested in.
Your blog readers will be very happy if you test things for them and let them know your results. This will help them with their buying decision, and you might save someone some trouble by telling them that something sucks straight up.
If you do affiliate marketing, having reviews for the products or services you promote on your blog, can really boost your revenue, so you should really give it a try.
Like I said, you can do reviews on anything. I mean…I dare you to give me a niche in the comments that you think you don't have any product or service to review… I bet you can't find any.
5. Go The Other Way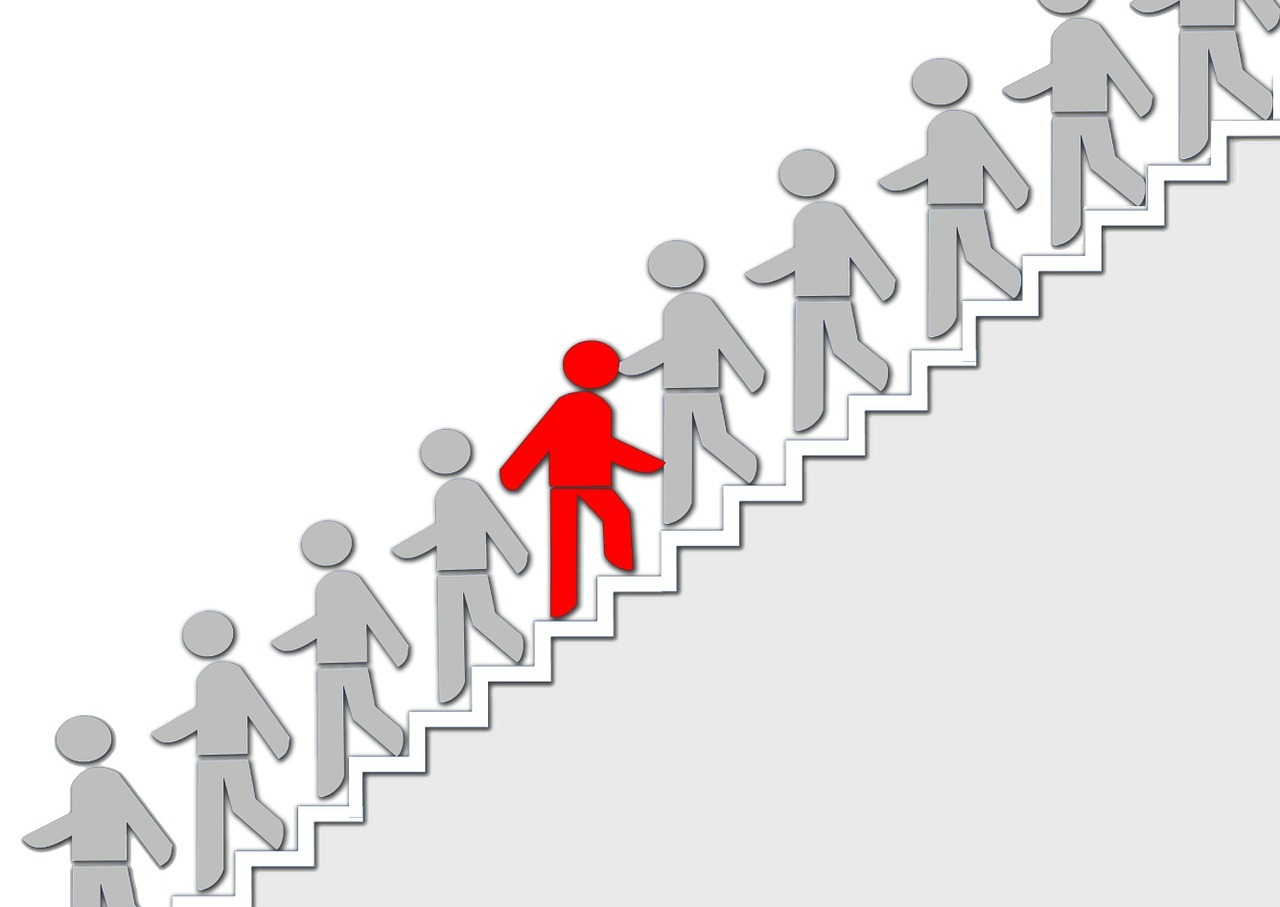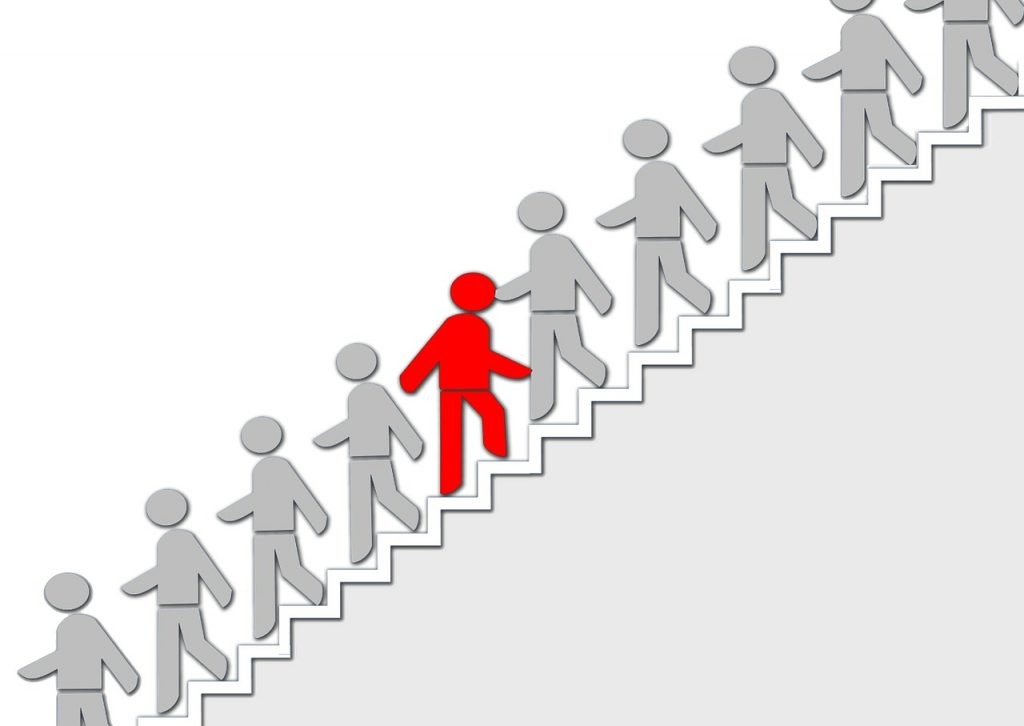 There are many blogs out with articles such as "Top 5 Reasons why Hawaii is the best place to go for your honeymoon", etc… What you wanna do is go the other way, and on your blog write something like this: "Top 5 Reasons Why Going To Hawaii for your honeymoon is a bad idea".
This is a great strategy that I use on all my websites, and it works wonderfully. A post like this has a great chance of becoming viral and shared many more times than all the other ones that just write the same thing over and over again.
Again, you can do this in any niche you're in. Simply go take a look at what other bloggers in your field are writing, if they write about "10 Ways To Get Lucky With Dating Apps" you can write an article like: "10 Reasons Why Dating Apps Are Bad For You".
6. Create Listicles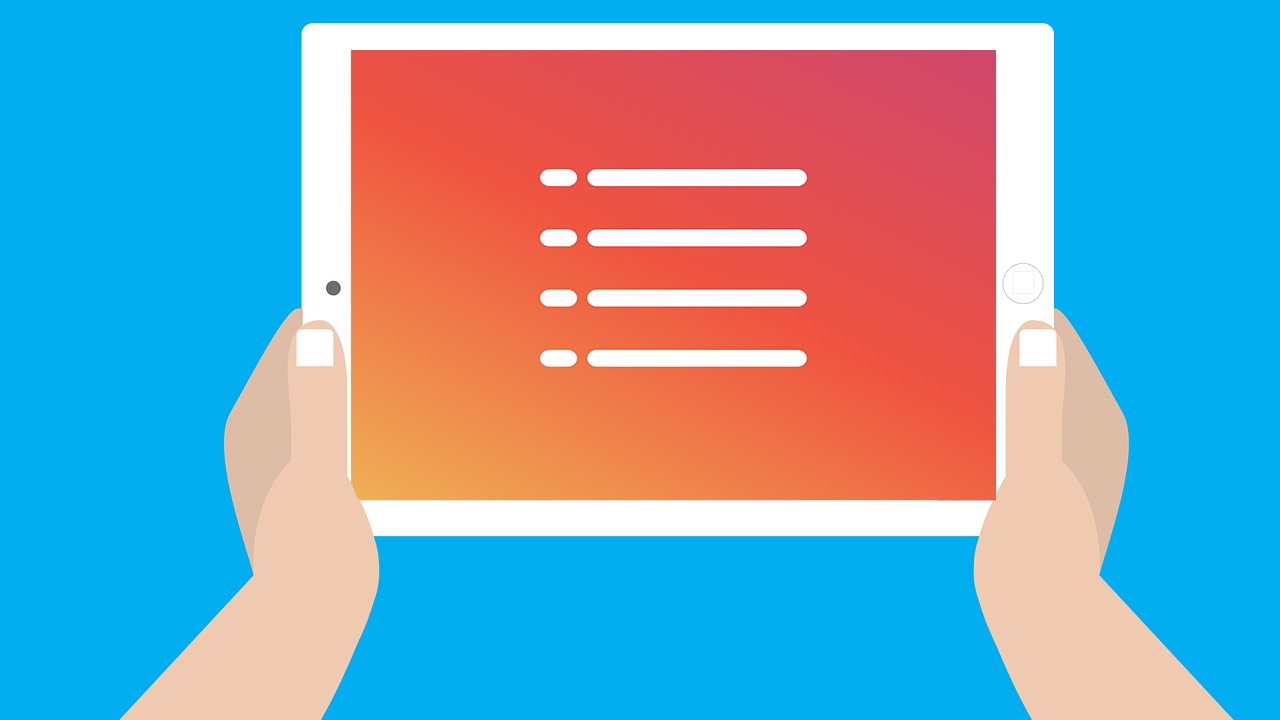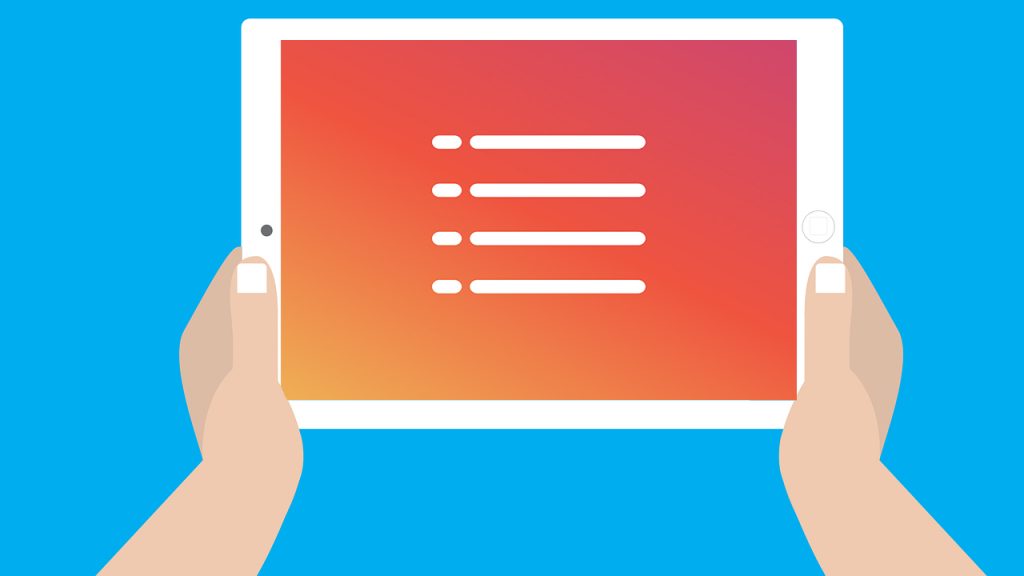 What the hell is a listicle?
Good question, a listicle is an article that contains a list of things. Just like with the examples above, you could write posts such as: "Top 15 Reasons Why Bananas Are Great For Your Health".
These are very fun to read, and many sites like BuzzFeed got popular just because of this type of content. You can see them everywhere on social media, and all over the search engines. Also, if you haven't realized by now, this post that you're reading right now is a listicle, see how great they are?
You can get creative with your listicles, for example:
Create a listicle of product reviews, such as Top 5 Gaming Laptops, 10 Best Antivirus software, etc. There are big sites out there such as BestReviews.com that only have this type of content on them. Guess what they rank high in Google and they also spend a ton on advertising: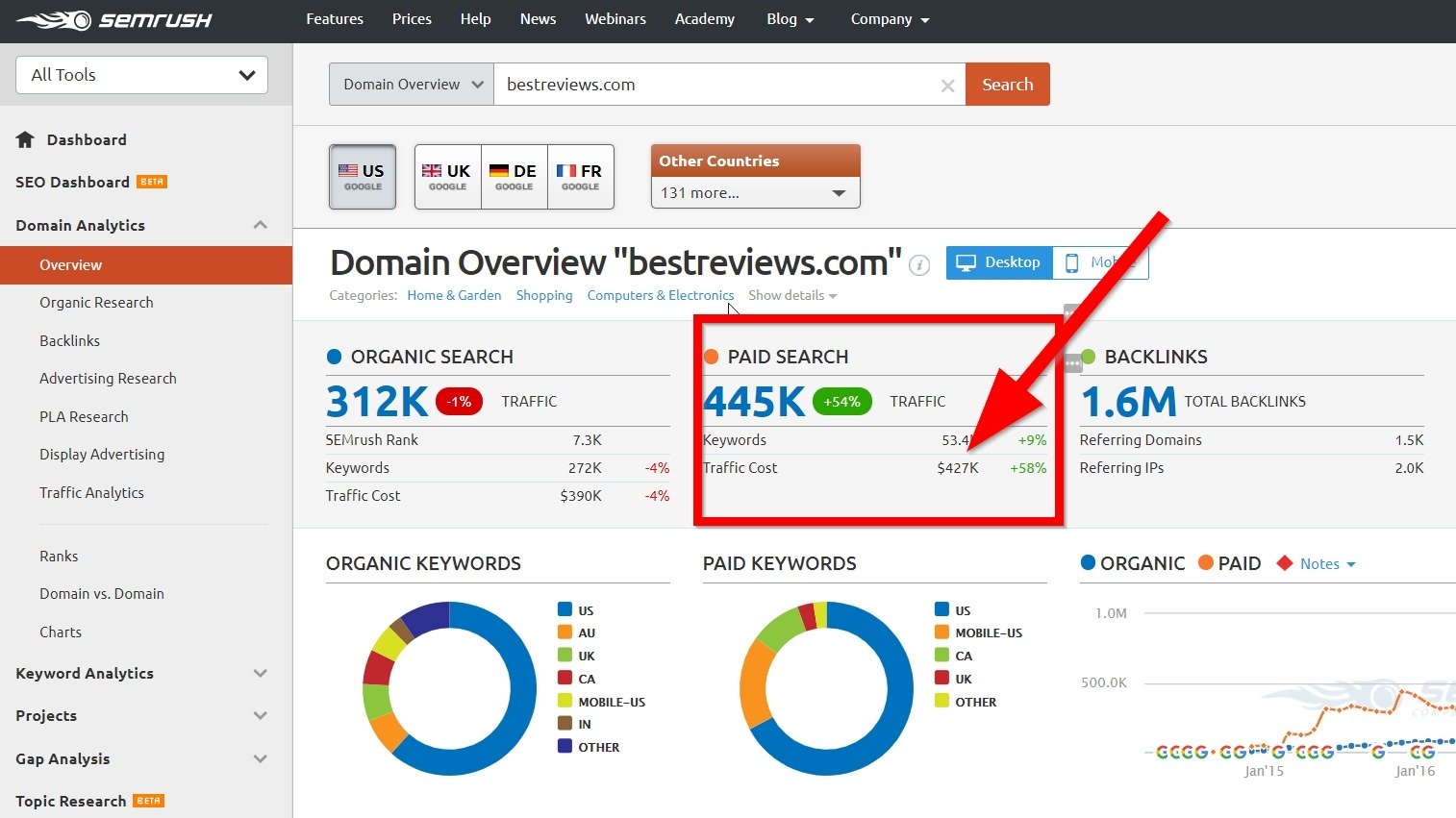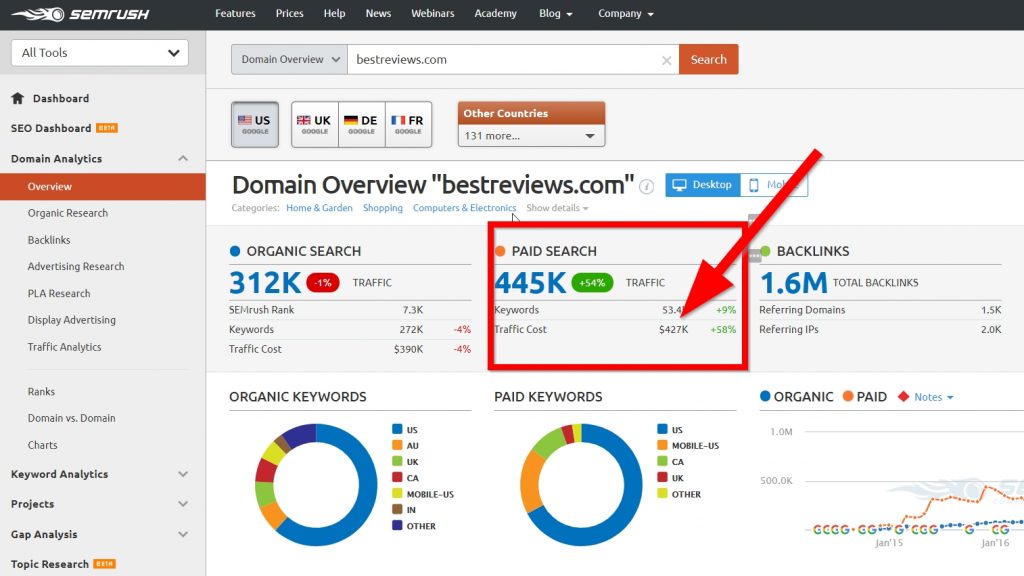 I've used SemRush to find all this great information about them, and you can see that they pay over $400,000 every month in advertising on Google Adwords, which is insane. Now, do you think they would do this if they weren't profitable? I doubt that. So yeah listicles work for everything.
Go ahead and create a listicle you won't regret it, you might even have fun.
The End.
Did you want more tips like this? Well… these will keep you busy for a while, so I'll save some for another post.
Also, you might think these methods are hard or time-consuming, NOPE, in reality, most of them are pretty simple to do, so there is really no reason for you not to try and use some of them on your blog. I mean how hard can it be to add a few images to a post or create a poll?
I personally have a lot of fun when I'm implementing some of these techniques in my blog posts. I like to play around creating different quizzes, brainstorming ideas for a great "Opposite Direction Post", etc…
Hope these tips were helpful to you, and maybe you got some good ideas on how to improve your content to make it more engaging for your readers. Yes, content creation can be hard, but it shouldn't be, sometimes it's fun, especially if you create a quiz about cats.