How To Check Website Traffic of Your Competitors & Any Site
This post may contain affiliate links. If you buy something through these links I will receive a commission (at no additional cost to you). I personally hand-test everything that I promote, and I only link to services and products that I like.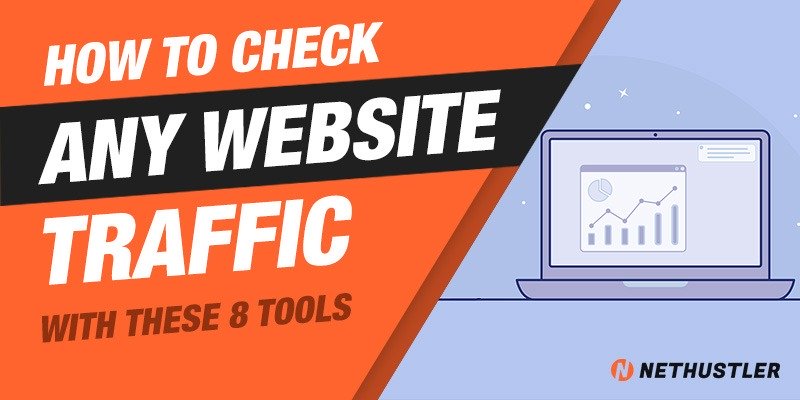 Sometimes, it's good to know how many visitors a website gets, for example, your enemies, I mean competitors. You want to know how to check website traffic of any site out there, including yours.
Measuring website traffic, whether it's for your own website or competitors, is something that every webmaster and marketer should do.
Why should you check website traffic?
Well, for starters, it's a good idea to know how your website and business are growing.
Don't know how to get started making money online? One of the best ways is to
start a blog.
You can easily do that with
Bluehost.
This helps you identify problems or opportunities to increase the number of visitors that your site receives.
Let's say you start a blog, over time you put out great content and wait for it to rank in SEO to get visitors to your blog.
You want to be able to measure the overall performance of your content and website over time, based on the traffic you receive.
Knowing how much traffic a website gets can help you better understand the type of content you need to focus on, and how to better promote your blog.
It's also a good way to spy on the competition and see how and what they are doing differently than yours so that you can craft strategies to outdo them
Analyzing Your Website's Traffic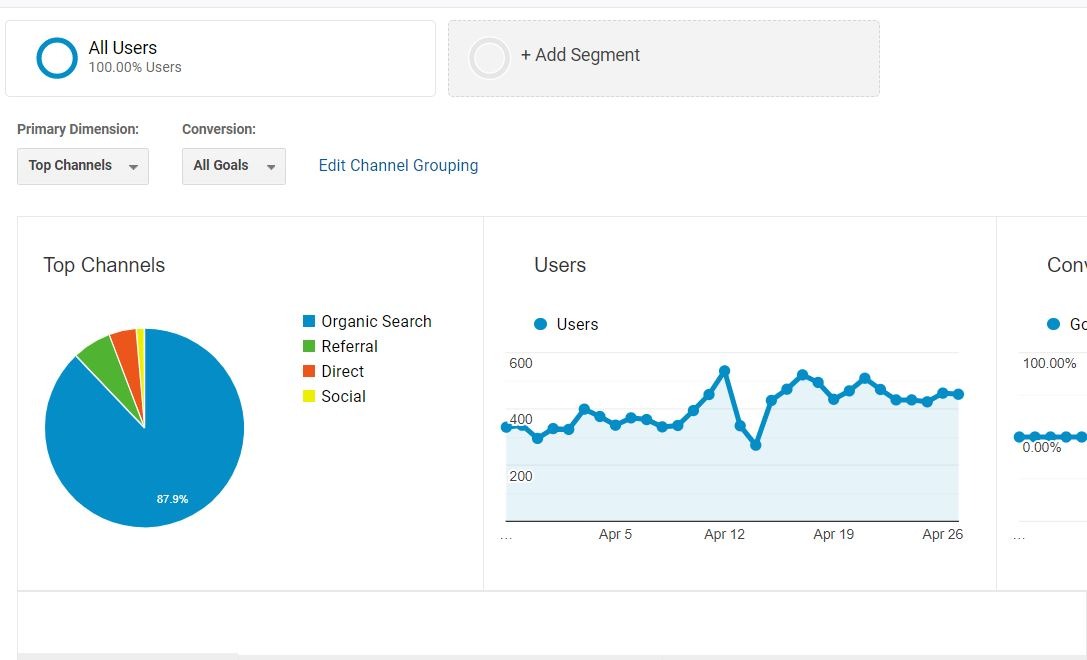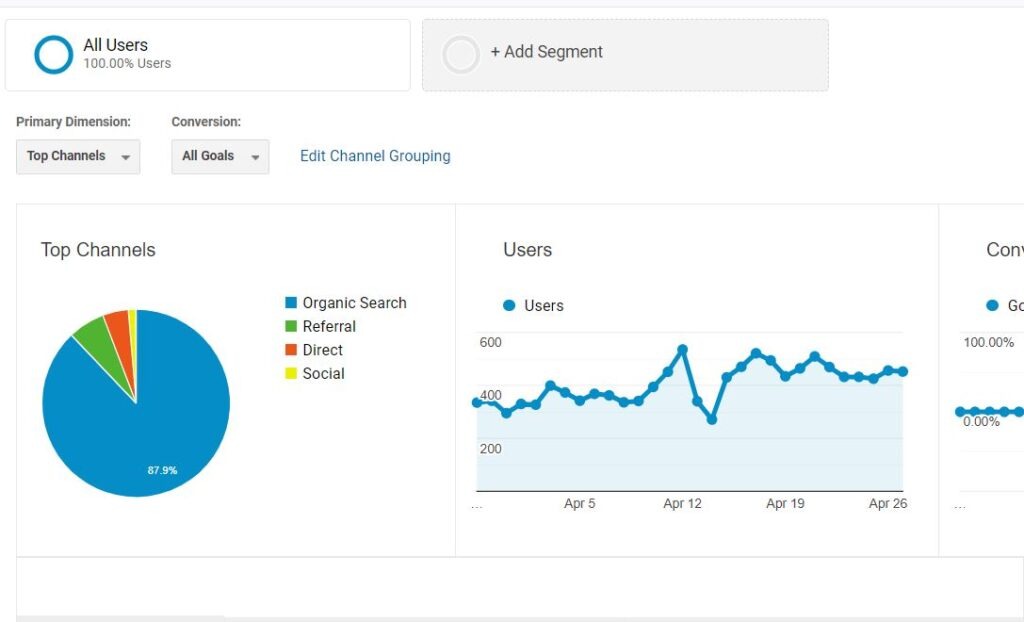 If you want to check your website traffic, the most accurate and easiest way of doing this is by using an analytics tool such as Google Analytics.
You will be able to see a lot of website stats and metrics (more on this below), such as the location of your visitors, average time spent on the site, bounce rate, keywords that bring you traffic, most visited pages, etc.
Additionally, you should add and register your website in the Google Search Console to get even more data about how your website and content are performing in the search engine.
There is a lot of important data here that can help you create better content and increase your organic traffic, especially if you're doing keyword research the right way.
Website Traffic Metrics To Analyze
There are a couple of key website traffic metrics and stats that you should consider analyzing, such as:
Unique visitors – The number of users who have visited the specific site (in a timeframe)
Pageviews – The average pages per visit users browse on your site.
Time spent on site – The average time visitors spend on a site
Bounce rate – Visitors who leave the site after only viewing one page (in percentages)
Search traffic – Volume of organic search traffic that a website receives
Referral traffic – View the sites that are referring to a website (and the percentage of referral traffic)
Social media traffic – check the social media networks that are sending traffic to a website
Other traffic channels – Paid advertising, email, direct traffic.
I would say that the top 3 metrics are the most important stats that you should watch out for: total unique visitors, page views, and average time spent on site.
The rest of them are of course good to know but only a few website traffic checker tools will provide you with that info.
Analyzing Competitors' Website Traffic
Learning how to check website traffic of your competitors is also a pretty good digital marketing skill to have because this will help you better uncover important details such as:
Their top content – see which of their content is doing good in Google and gets a lot of organic traffic and social shares.
The traffic channels – check the majority of their website traffic channels, and see how and from what channels they get their visitors from.
Inspect their keywords – This will help you better understand what keywords to focus on if you want to outrank them and also see the keywords gap.
Spy on their ads – some few tools will allow you to even spy and check their PPC ads and display ads that they have running on Google, Bing, and other networks.
Get their backlinks info – knowing where they get their backlinks from is huge, this allows you to replicate their strategies and get external links from the same sites.
There's a reason why real-world cases of corporate espionage are taking place. Competing companies want to have the upper hand, so they engage in some of these "dirty" tactics.
Knowing extra details about your competition can be crucial in any type of business, for example, what they are working on, how they do it, who is helping them, etc.
Don't know how to get started making money online? One of the best ways is to
start a blog.
You can easily do that with
Bluehost.
That can translate easily into the online world too, with over 1.7 billion websites, chances are that a ton of them are in the same niche, competing with each other.
So what are we supposed to do? Go undercover as a mailroom boy and infiltrate their companies?
Nonsense…
There are easier and more cheaper and faster solutions than that. Oh and ethical.
These days there are many digital marketing tools to check website traffic of any website.
And now I'm going to share with you a list of the best ones for the job:
Best Tools for Checking Website Traffic
1. Semrush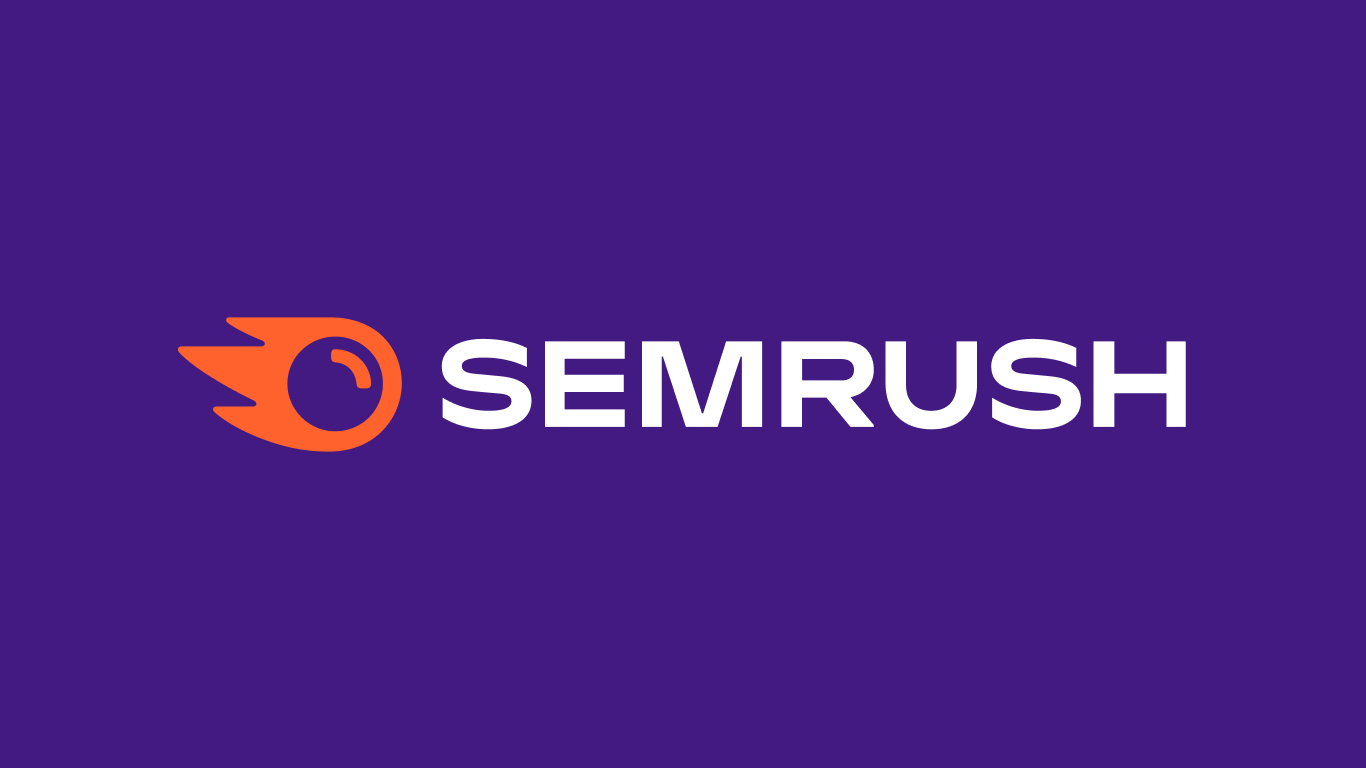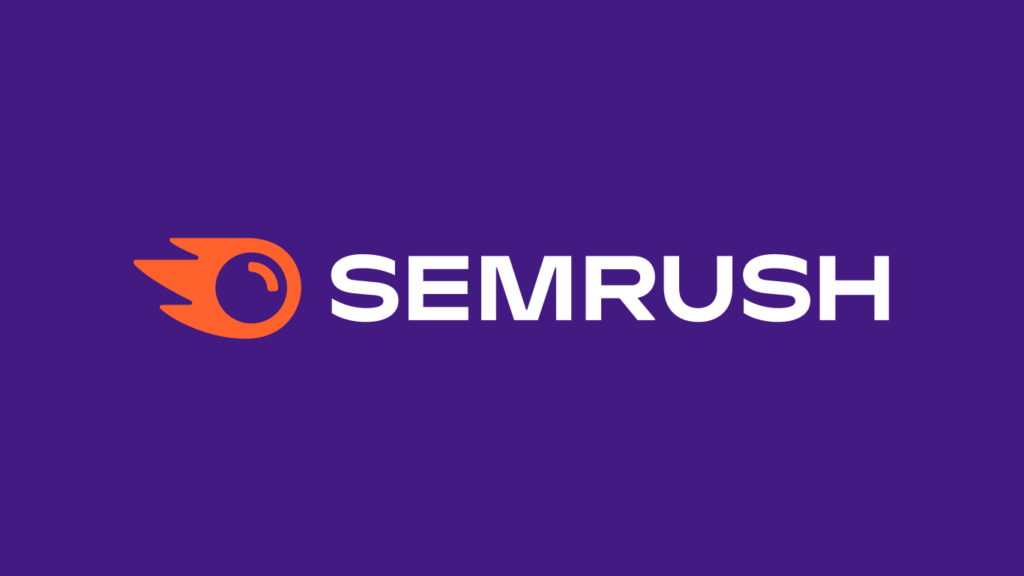 Semrush is hands down the best SEO tool in the industry today, and no I'm not biased just because I'm an affiliate.
I don't know any other service like this that has as many features for the price.
They have 40+ tools that can help you with anything from SEO tools to content mapping, social media management, spying on competition, and a ton more.
And because of that, many top marketers consider Semrush to be the Swiss Army Knife of digital marketing.
Plus it's easy as heck to analyze and check website traffic of any site out there with their traffic analytics report tool: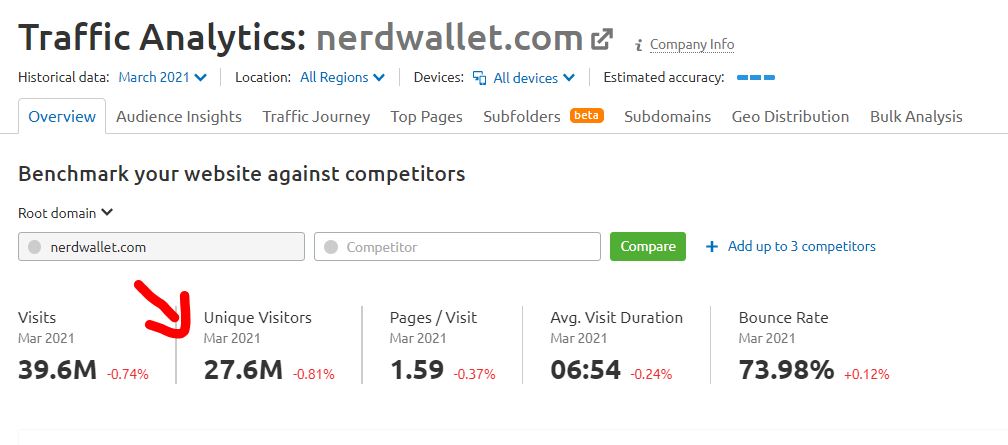 As you can see, you can see, the "Nerdwallet.com" site that I used in this example received about 27 million visitors in March 2021, but not only that you can also see the average visit duration (6 minutes and 54 seconds), and the bounce rate.
Now for something a bit more in-depth: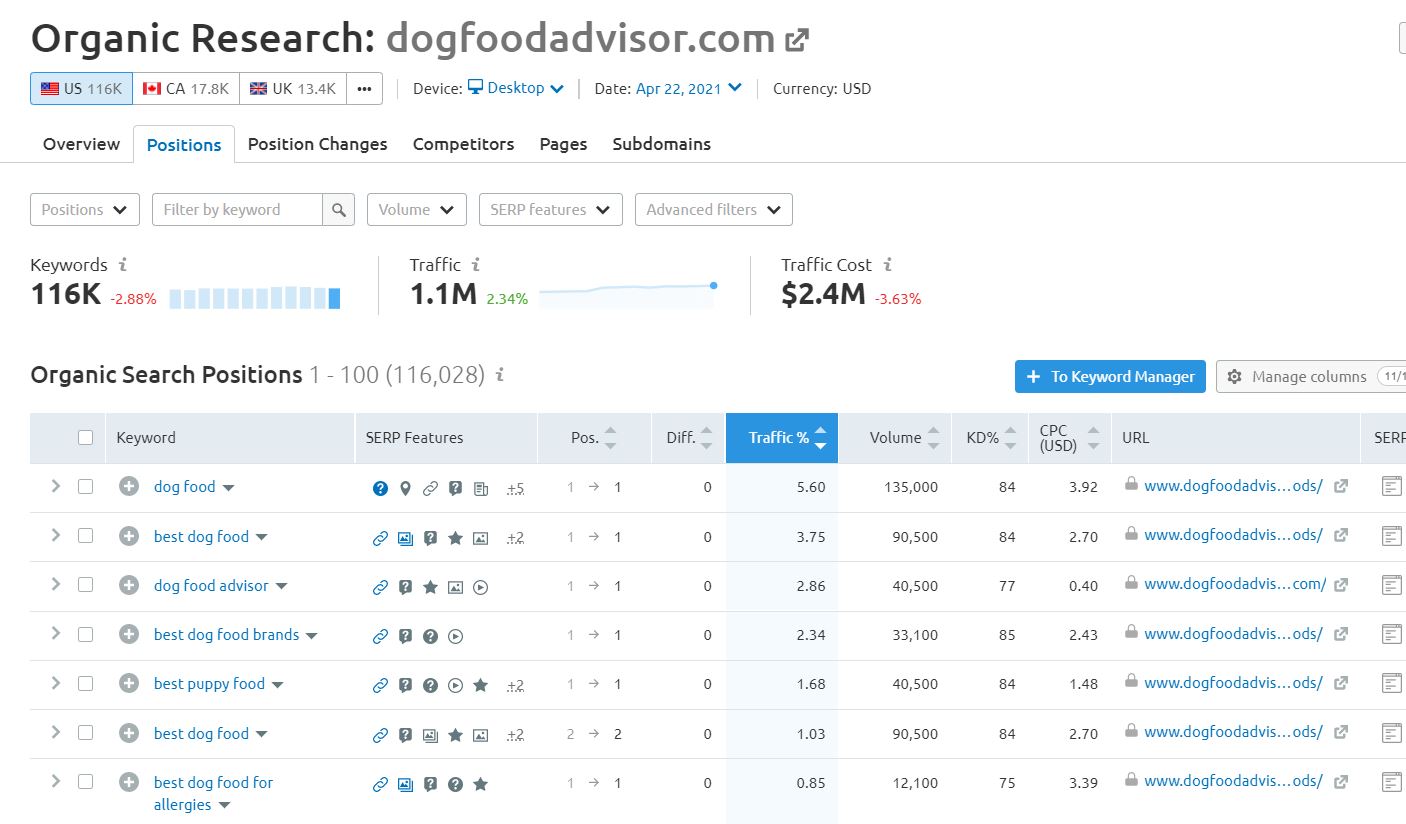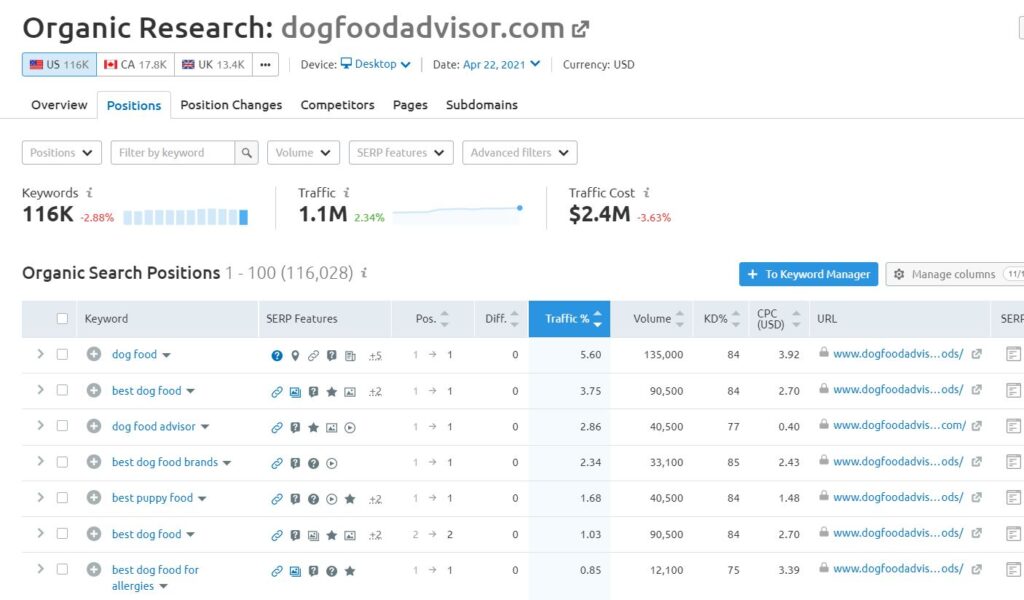 Imagine you want to open a blog or website about dog food, can you realize the immense value of having access to the info shown in that picture above?
From seeing their top keywords, the position in SERP, percentage of traffic that their site receives from those keywords, the difficulty of the keyword, the search volume, their top ranking content, featured snippets, and a ton more.
And that's not even a fraction of the stuff that you can uncover with Semrush.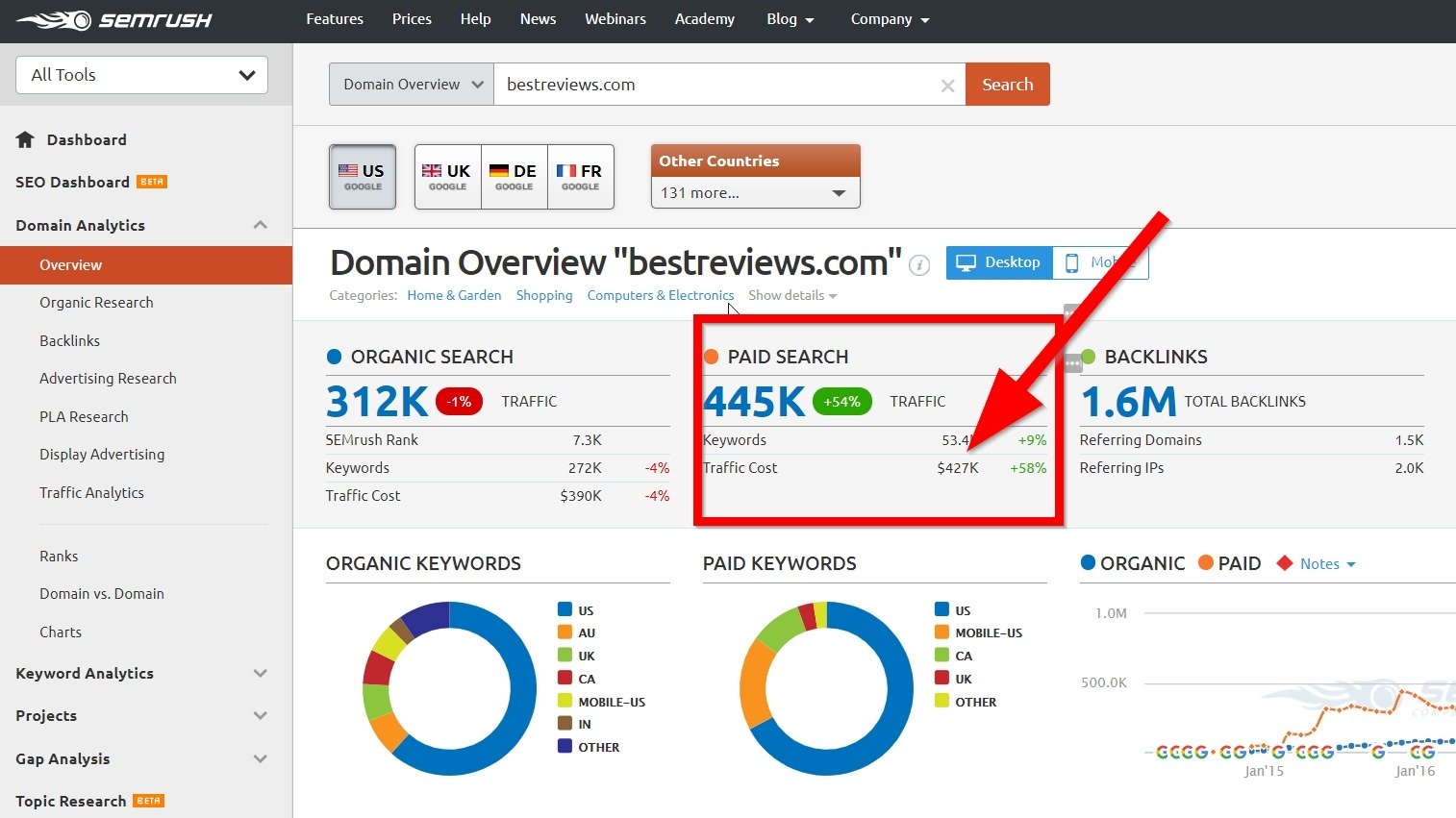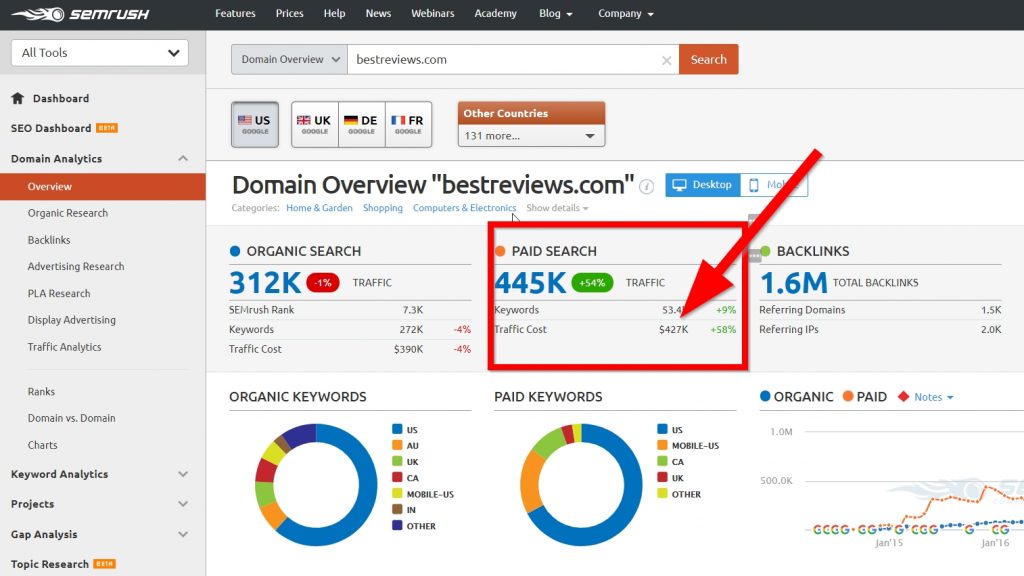 For example in the screenshot above you can easily see that this website "Bestreviews.com" is heavily into paid advertising and that they are spending approximately $427,000 a month on paid ads only.
Not only that but you can also see that they get a fairly good amount of organic traffic that they receive for free from the search engine (receiving on average 312,000 visits a month from Google) and that most of their users are from the US.
This amount of information and data is highly valuable to someone that is competing in the same niche, as you can find angles and ways to cut away some of that traffic from your competitors and bring it to your own website.
It's hands down the best digital marketing tool that I have ever used. Plus, if it's good for companies like Apple, Tesla, Amazon, IBM, and Nike, I guess it's more than enough for us, regular folks, too, what do you think?
Sign up on Semrush via my affiliate link to get a 7-day FREE trial and check out all their awesome tools and features.
2. Site Profiler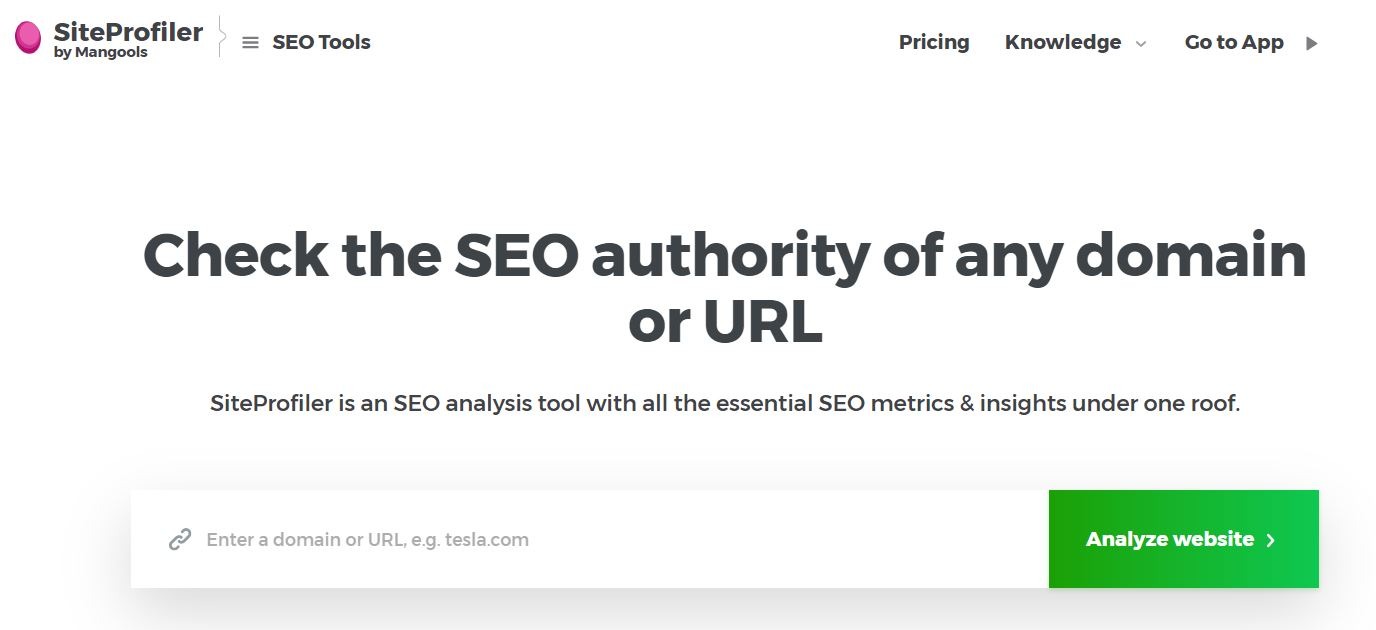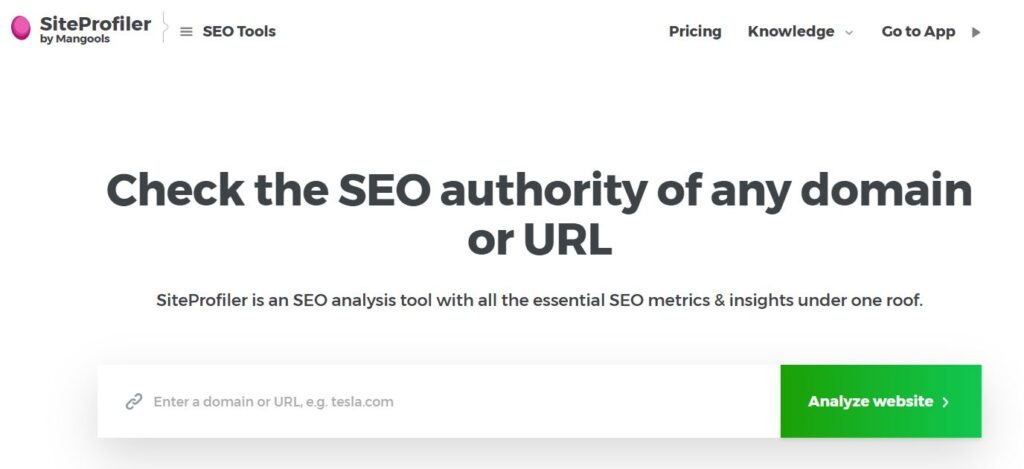 Site Profiler is one of the 5 tools of Mangools that you can use to check website traffic, SEO, and other metrics of any website.
You can check out the domain authority, top content, backlinks, shares and a lot more good stuff about any website using Site Profiler.
For example, you can easily check a website's top shared content on social media: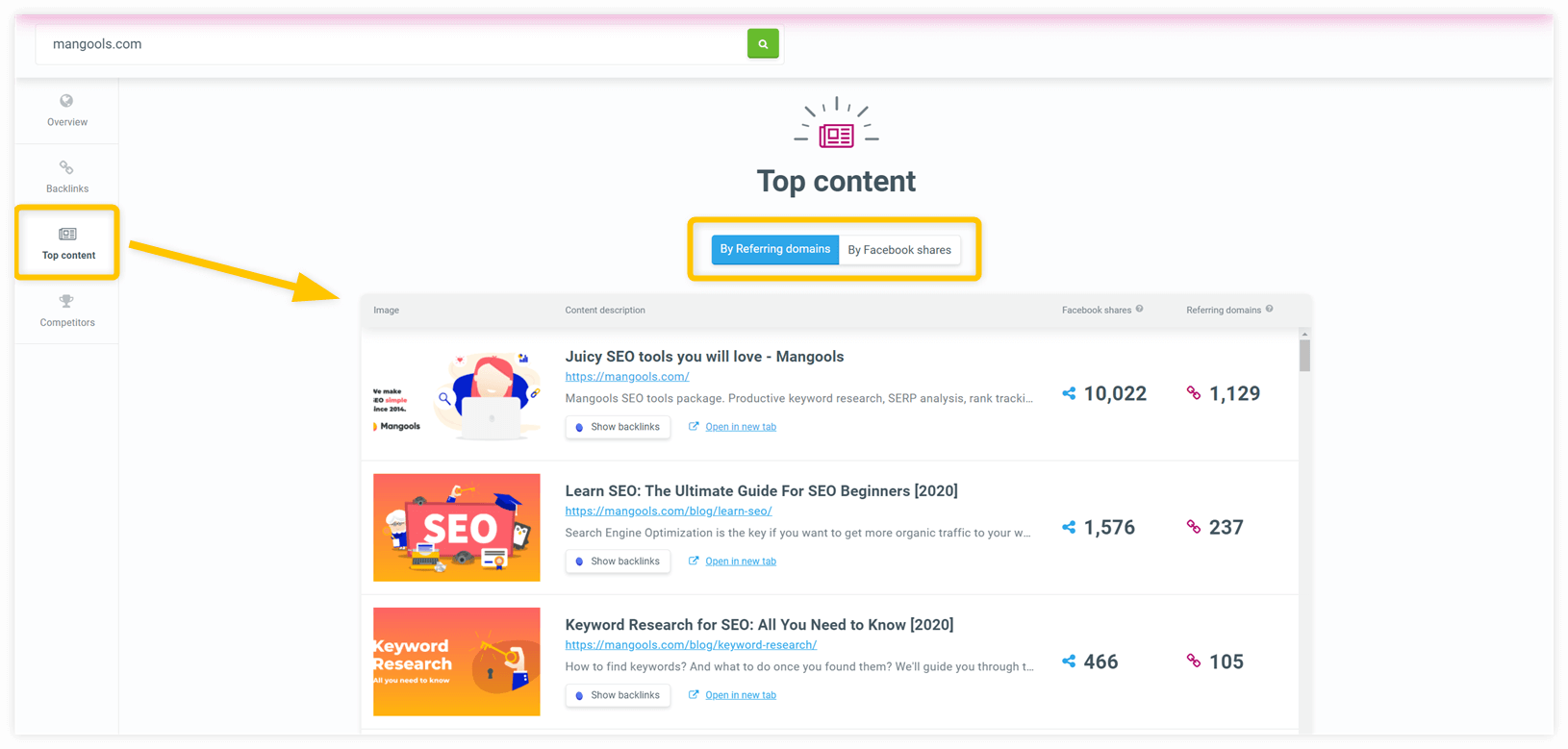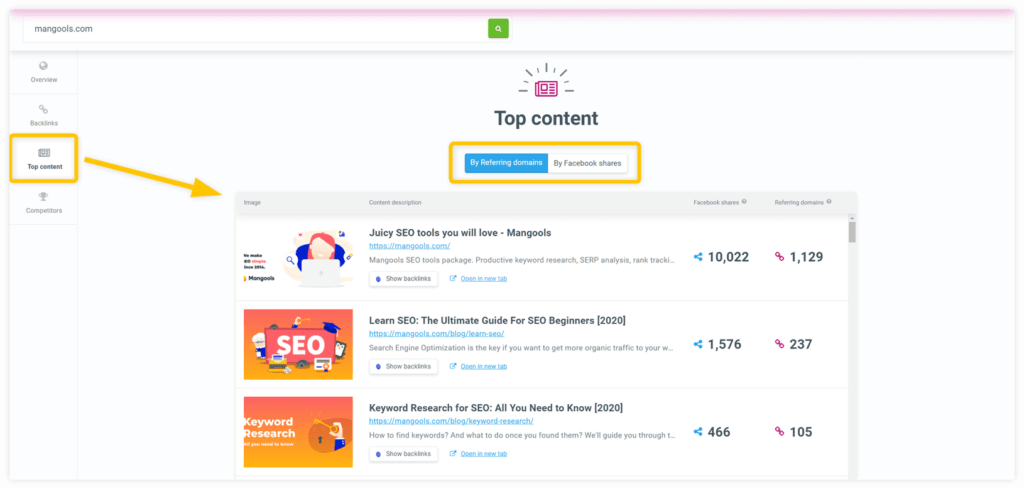 If you want to see where a website gets their backlinks from, you can get a list of the top referring domains, sorted by Alexa rank distribution, and their anchor text.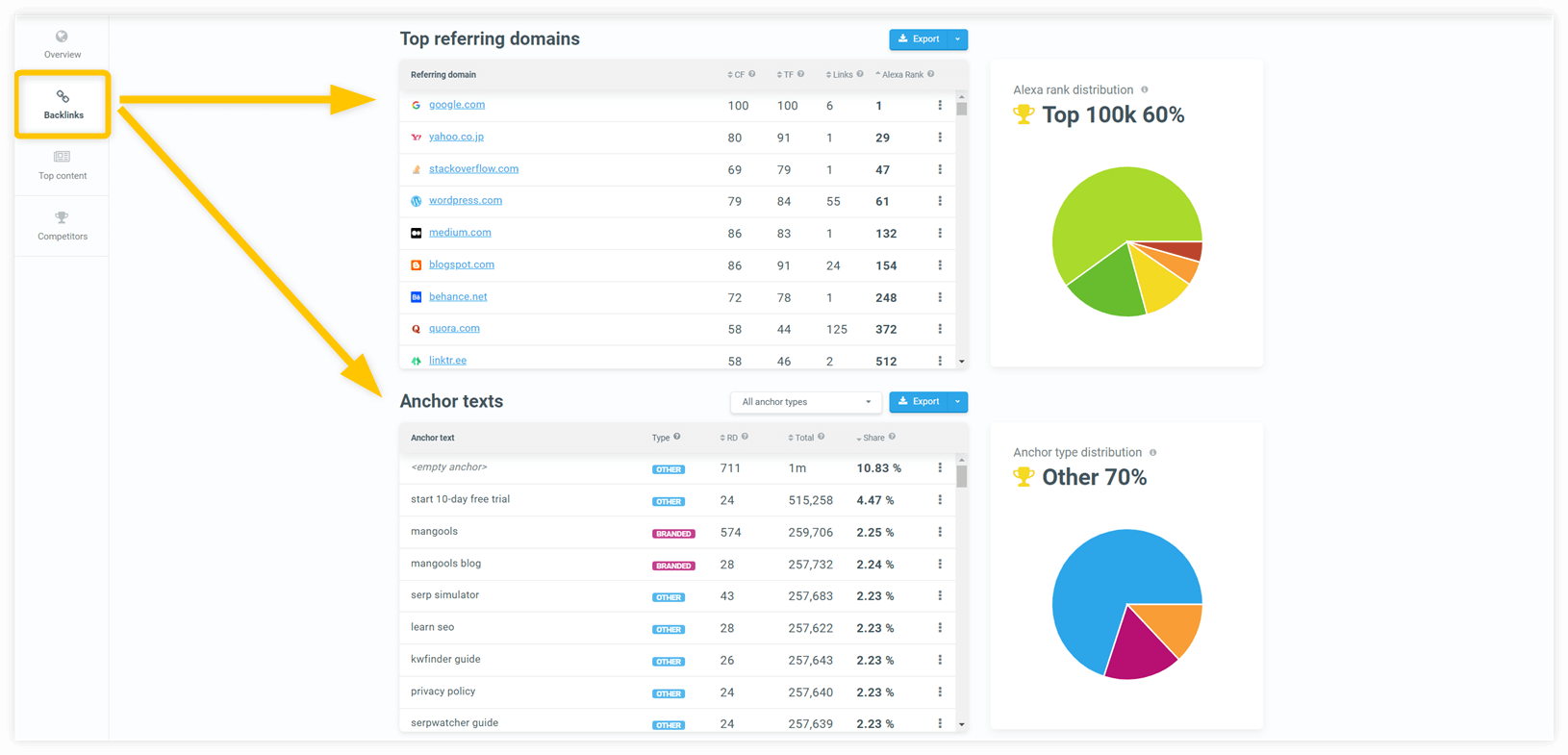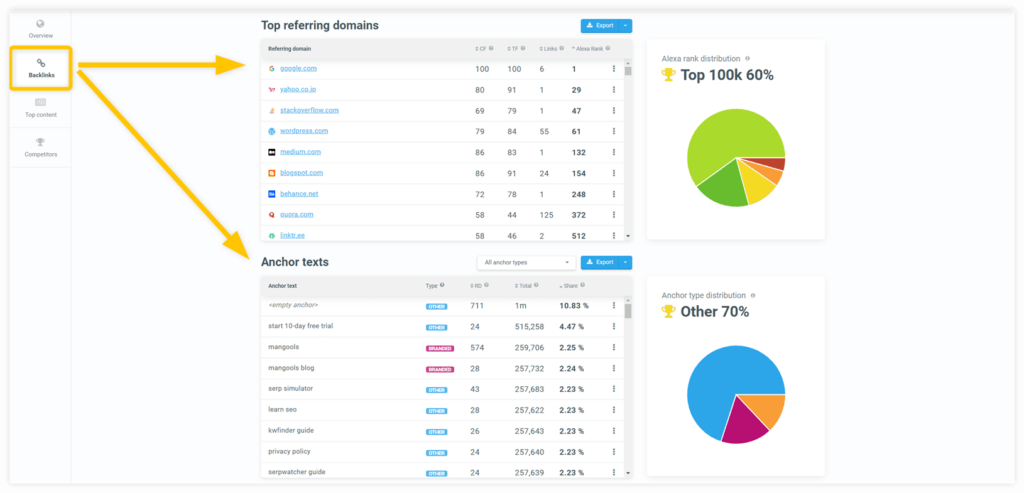 Although Mangools only has a suite of 5 SEO tools, it is cheaper than Semrush and might be the perfect option for a budget-conscious marketer, if you're ok with losing some of the functionality and extra features.
Check any website's traffic with
SiteProfiler
from Mangools, but also make use of their other great tools such as KWFinder and LinkMiner
3. Ahrefs
Ahrefs is another popular SEO audit tool that can help marketers find out the organic traffic a website receives, and the keywords used to achieve that.
You can then target the same keywords if you want to take a way a piece of your competitors traffic and bring more to your site.
The downside to Ahrefs is that for the price you're paying, you're limited to only organic search traffic data, and no social media shares, and other features.
4. SimilarWeb
SimilarWeb is a great free and paid tool to analyze website traffic of any website.
While not an SEO tool, since it's more focused on website traffic, you can get a lot of good data and metrics such as: unique visitors, bounce rate, average time on site, page views, referrals, and more.
SimilarWeb is a great tool for analyzing website traffic, and while it can be used for free, in order to unlock more details you will have to upgrade to a paid plan which is kinda expensive for what they are offering.
Also, you won't find all the websites here, most sites that don't receive a lot of traffic won't have any data. Usually from my experience, a website needs to get over 50k-100k visits in order to have data available on SimilarWeb.
5. Alexa
Alexa is another competitive analysis tool that you can use to check the website traffic of any website.
It's been a staple in measuring and analyzing traffic since 1996, and for a while, the Alexa rank of a website was regarded highly by many. Now, not so much.
Still, it's a good tool to use and you can still get some functionality out of it, even though Amazon bought the thing and kinda made it worse and put most of the good features behind a paywall.
But keep in mind that as with SimilarWeb, a lot of websites will be missing from their reports, simply because they don't receive enough traffic for them to start gathering data.
6. Serpstat
You can also use Serpstat, to check the organic traffic of a website and its top keywords and pages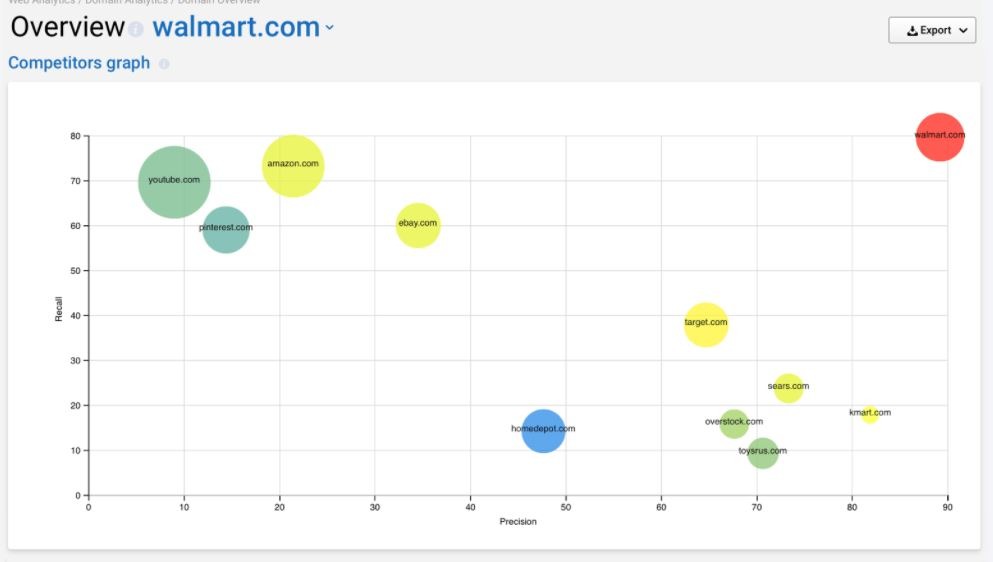 Their competition research tool is great to quickly keep tabs on other websites in the same niche, you can easily monitor their search presence and see when they are gaining or losing traffic and also to identify new competitors.
7. SE Ranking
As with most of the traffic analysis tools on this page, SE Ranking also provides you with all sorts of good data for any website, such as
SEO competitor research (to check organic traffic of a website)
rank tracking
backlink tool
website audit
and more
They also have a PPC spying tool which is great if you're buying paid traffic and they have a free trial.
8. Ubersuggest
And finally, we have Ubersuggest, even though it started out as a keyword tool originally, you can also analyze the organic traffic of any website.
But also check out their top pages, domain authority, backlinks, shares on social media, and find similar websites based on your site.
Neil Patel's tool is pretty accurate, I've checked the traffic of some of my websites and the difference is about 5-10% for organic traffic.
Still, the tool doesn't have data on referral, email, PPC, display ads, social media traffic and more. So, not really a complete package.
Additional Ways to Check Website Traffic
There are a couple of more ways to analyze traffic of any website, here are some of them:
My favorite all-in-one SEO tool is
Semrush
. It basically has over 40+ SEO tools inside one neat and easy-to-use platform. Check out
Semrush via my affiliate link
and get a
7-day free trial.
Quantcast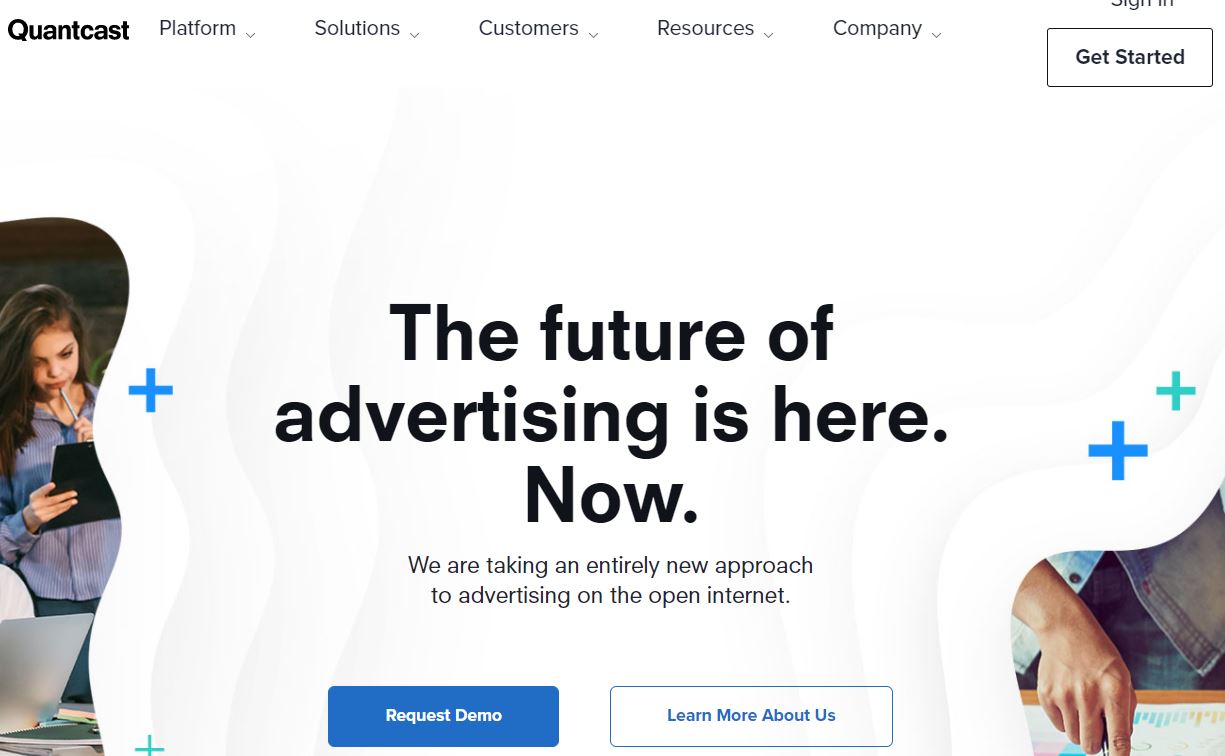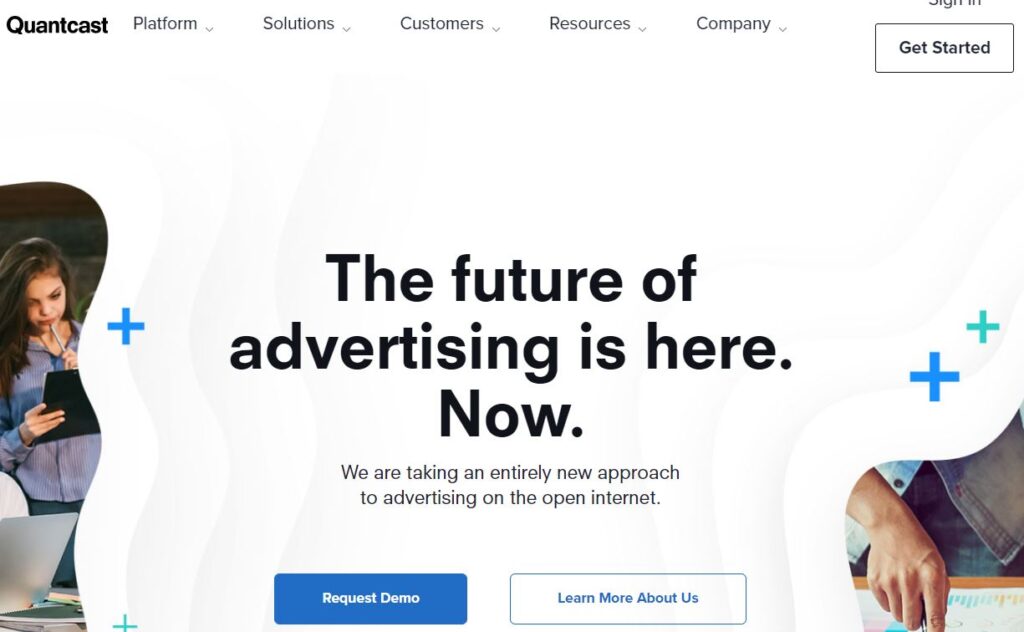 While it's totally different from the SEO tools I've talked about above, Quantcast will provide you a lot of info regarding a website's traffic, more importantly, the focus is on the demographic.
You can find out things like gender, age, household income, education, occupation, etc.
But also understand the browsing and shopping habits of website users.
Check for an "Advertise With Us" page
Another way to find out a website's traffic, is by looking around their website, usually at the bottom, and see if they have any links that are similar to "Advertise with us" or "advertise on this site" or "Media kit".
What happens is that website owners are looking for advertisers and so in order to attract the big bucks, they create these pages where they tell all their traffic stats to would-be advertisers, so that they can persuade them to spend money.
A lot of big sites will have a page like that somewhere in the footer, so look for it.
Use Google Keyword Planner
Alright, this one is not that accurate, and only works if you have a Google Ads account (it's free) and if the website you want to spy is monetizing with AdSense.
Using Google's Keyword Planner, you can manually add placements, which means simply URLs of sites that you want to advertise on.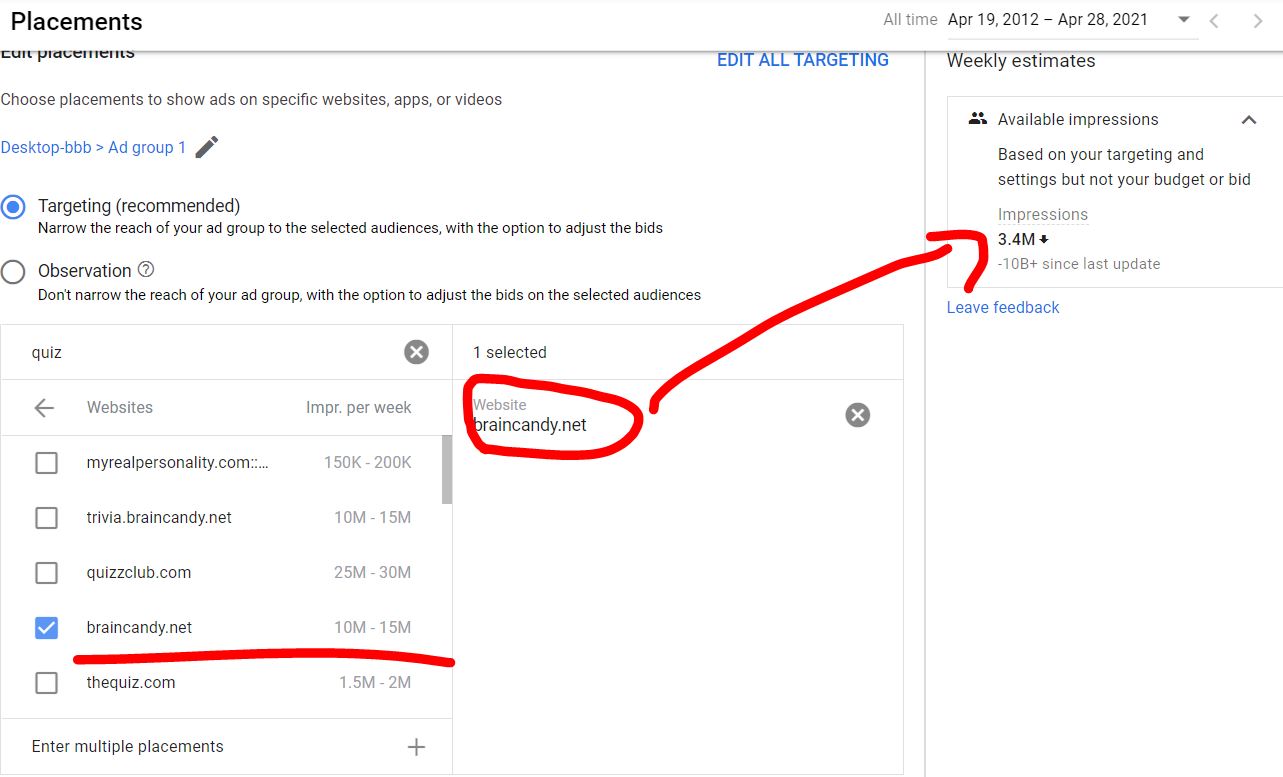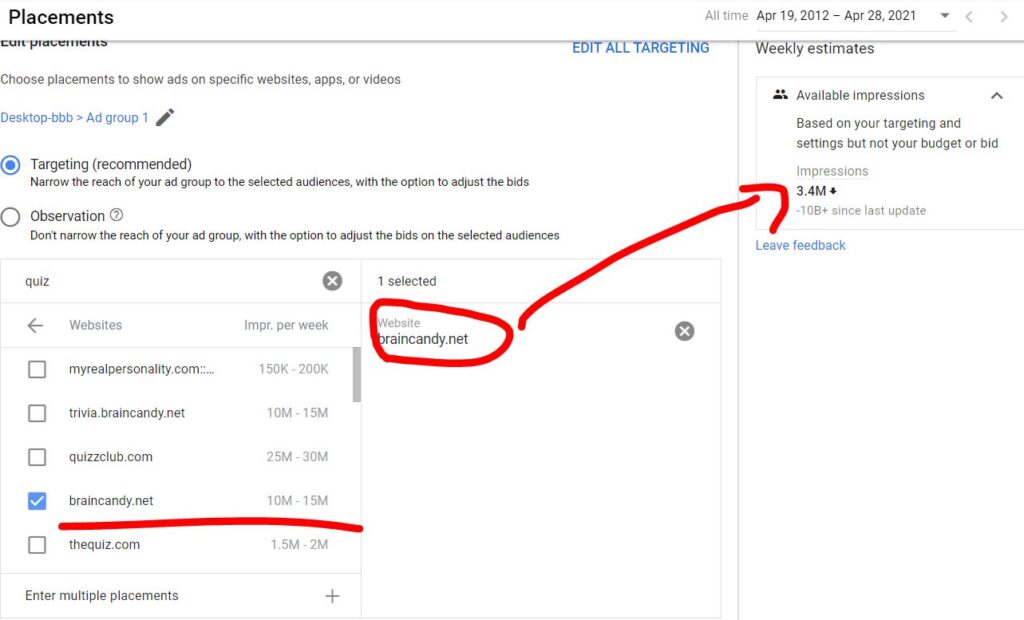 Google will give you the number of weekly ad impressions that a website usually receives.
Like I said above, it's not an accurate way to check website traffic, since this counts ad impressions, but you can divide that number by 3 and get a more realistic result.
In the example that I have used "BrainCandy.net," Google reports 10-15M available ad impressions per week, and SimilarWeb shows that the site received 4.7 million unique users last month.
Only use this method if anything else from above failed or if you simply want more data.
Conclusion
Learning how to analyze website traffic is an important skill and one that you must master if you want to become a great digital marketer.
Not only is it important to track how your site or blog is doing in terms of traffic, but it's also wise to keep an eye on what your competition is cooking.
Key Takeaways
When checking the traffic of a website, focus on these metrics:
Running Native Ads?
Spy on Your Competition & Create Winning Campaigns with Anstrex
Unique monthly visitors
Average Page Visits
Average Time Spent On-Site
Bounce Rate
Organic Traffic
Social Media Traffic
Top Pages
The best tools to analyze website traffic are:
Semrush
Site Profiler
Ahrefs
SimilarWeb
Alexa
Serpstat
SE Ranking
Ubersuggest
If you've just started a blog or created a website and want to learn how to get traffic and promote them check out these additional guides that I wrote:
Until next time, stay hustlin'
Stephen