17 Free Traffic Sources for Affiliate Marketing
This post may contain affiliate links. If you buy something through these links I will receive a commission (at no additional cost to you). I personally hand-test everything that I promote, and I only link to services and products that I like.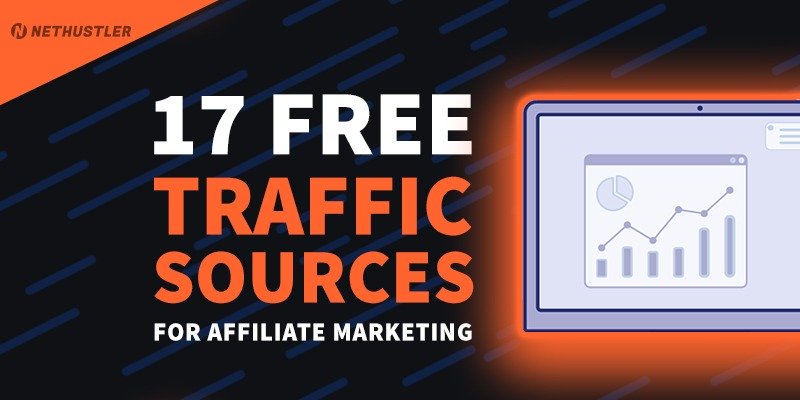 If you're just starting out trying to make money online, chances are that you're probably looking for some free traffic sources for affiliate marketing.
Am I right?
We've all been there, I remember the days I first started affiliate marketing over 10 years ago.
Those were some wild times.
You could've either created dozens of autoblogs that were ranking in Google in a short time or publish a ton of articles in directories such as Ezine Articles.
Well, unfortunately, those free traffic sources for affiliate marketing don't work anymore, as Google got smarter and well, article submission kinda became a spam fest.
In any case, don't lose hope, below I will give you probably all the free traffic sources that you could find in order for you to start promoting affiliate offers.
So let's, start… but first let me insert a clickbait title:
17 Free Traffic Sources For Promoting Affiliate Products
*Number 5 will SHOCK you* 🤣🤣
1. Start a blog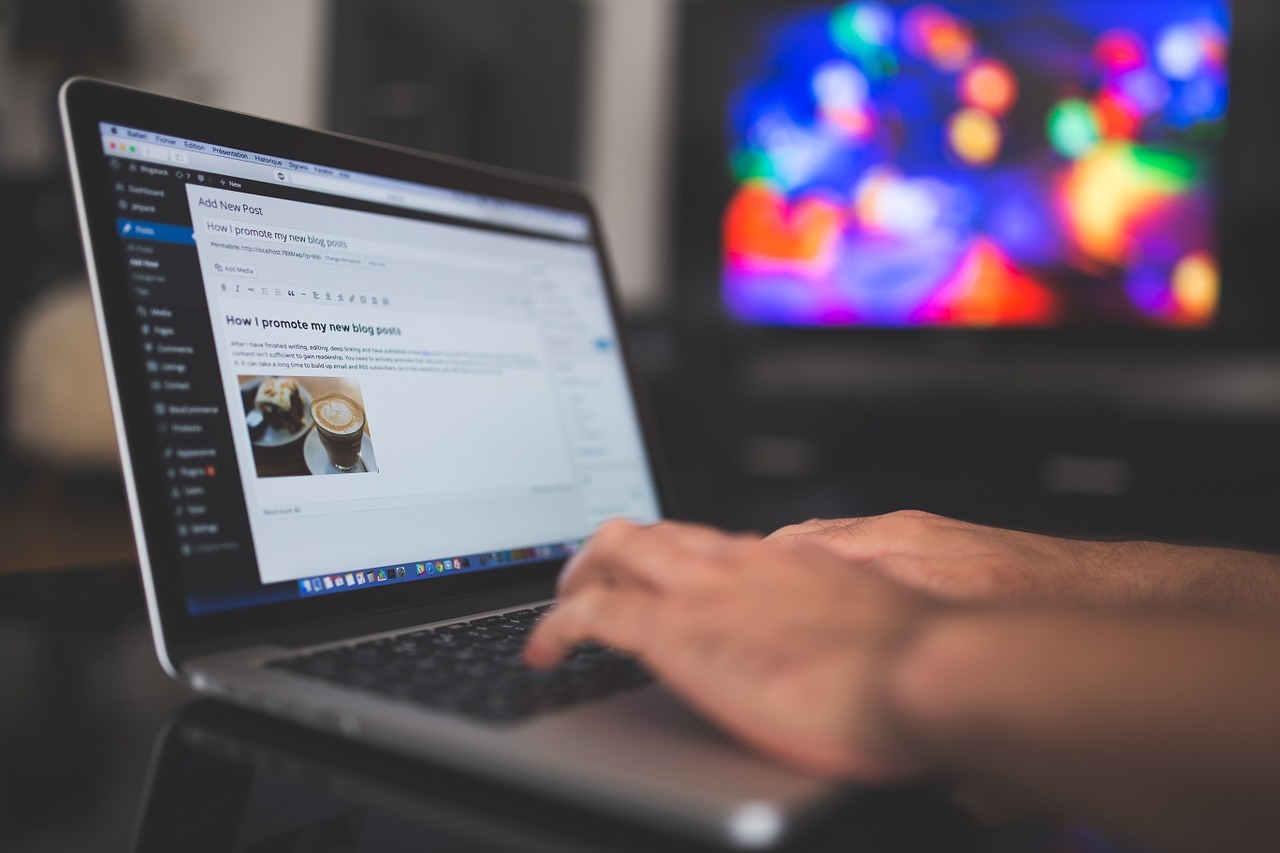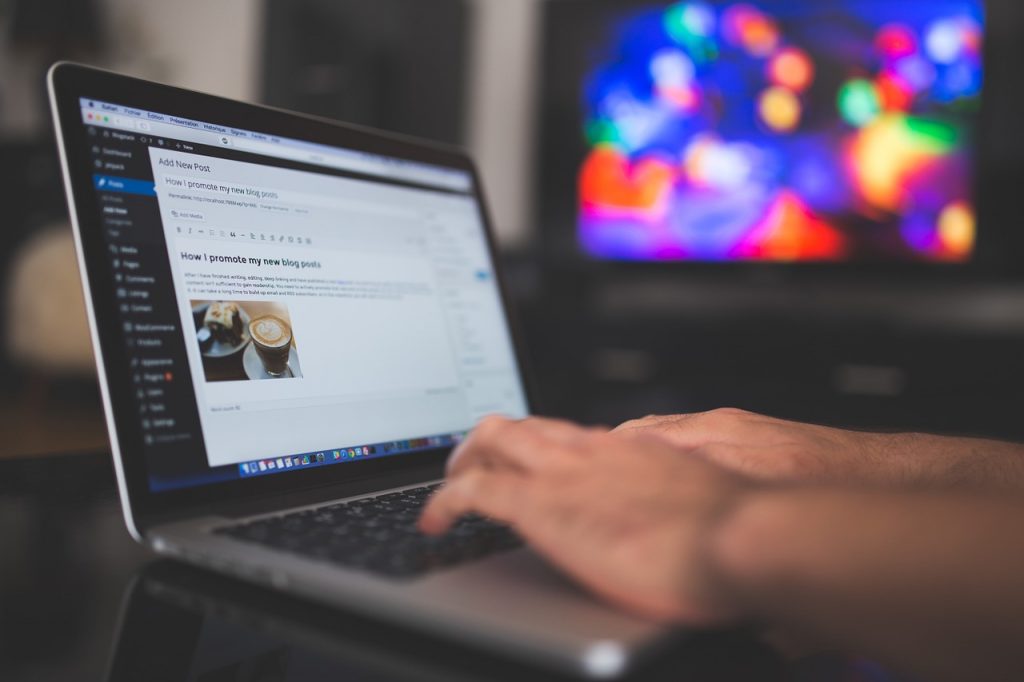 Here's the thing, although it costs a little bit of money to start a blog, it's so worth it, because you will be able to get a ton of free traffic to it much easier than if you were to do affiliate marketing without a website.
Sure, it costs a few dollars every month to pay for hosting and there's a domain name fee of $10/year, but you can even get the domain name for free if you sign up for web hosting with Bluehost (affiliate).
Yes, there are options to create free blogs on platforms like Blogger and WordPress.com, but I wouldn't really recommend that.
For starters, they all have limitations, like:
Not able to monetize your blog with ads (yeah that's right)
Not having control over your data and files
You don't get a customized domain name
The list goes on and on… so I always suggest new people that are starting a blog to do it the right way, and pay a little bit up front but have a lot of flexibility and ownership.
You could also sell the site later down the road when it earns you some money, something that you can't do if you're using a free blog hosting solution.
So if you're blog is earning $200 a month, you can multiply that by 40 (that's kinda the average of what sites are selling for), and you can expect to sell it for around $8,000.
Not bad right?
Plus, getting a blog to earn $200 per month with affiliate marketing is really not that hard.
Don't know how to get started making money online? One of the best ways is to
start a blog.
You can easily do that with
Bluehost.
Yes, you could potentially even do affiliate marketing without a website, but you won't be able to enjoy some of these free traffic sources for affiliate marketing that you're going to see in this post.
So, learn how to create a blog, and start doing affiliate marketing the right way.
You could skip that blog tutorial and just go straight to
Bluehost
, and install a WordPress blog in just 1 click.
Sign up via affiliate my link
to receive some awesome bonuses (
discount
,
free domain name
,
free SSL
)
Moving on…
2. SEO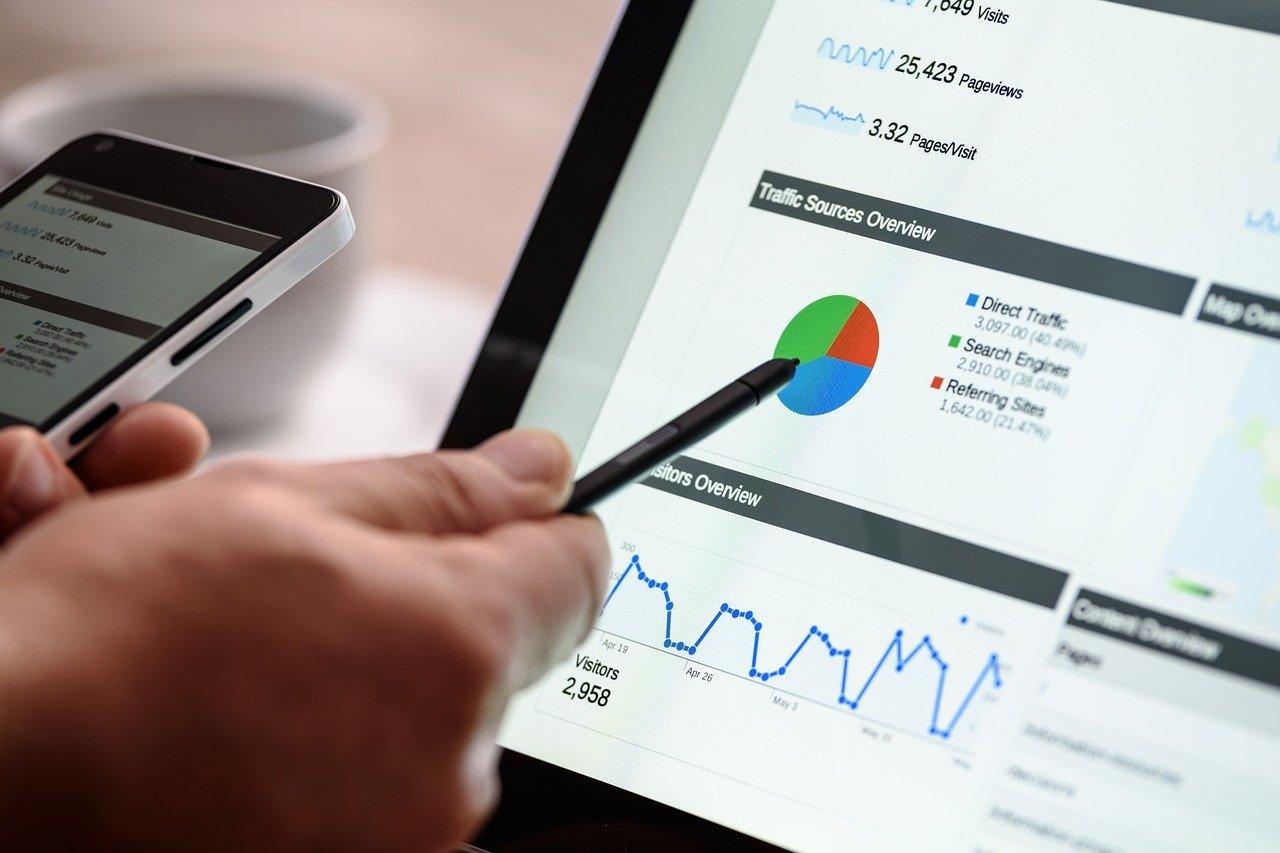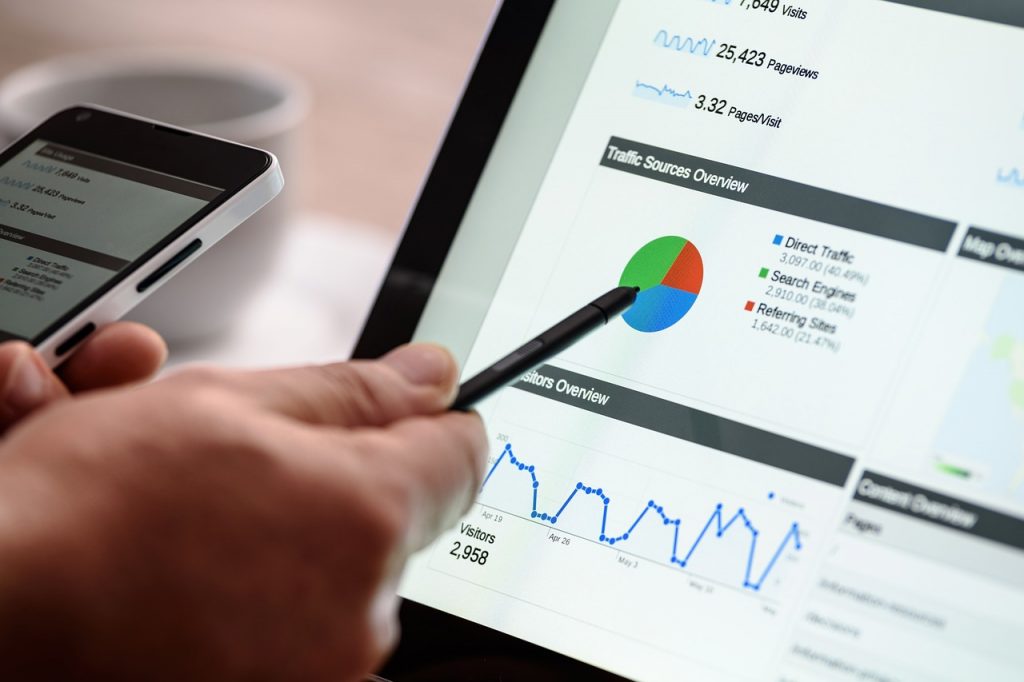 Assuming that you already have an affiliate marketing blog (if not go and create one), you could start doing SEO to optimize it for organic free traffic from Google.
SEO is one of the greatest free traffic sources for affiliate marketing.
You can even do SEO for YouTube videos (more on that below), but it works best when it's done for a website.
There are a couple of unique ways of promoting affiliate products with free traffic from search engines.
Here are a few popular methods:
Create a blog about a product that's hot right now (From Clickbank, etc)
Write reviews about affiliate products and services
Do comparisons between products (preferably all products have affiliate links)
Set up a website in a niche that you can use to promote products and put on ads
There are some big websites that are making money with affiliate marketing and they only rely on free organic traffic for that.
For example: NerdWallet.com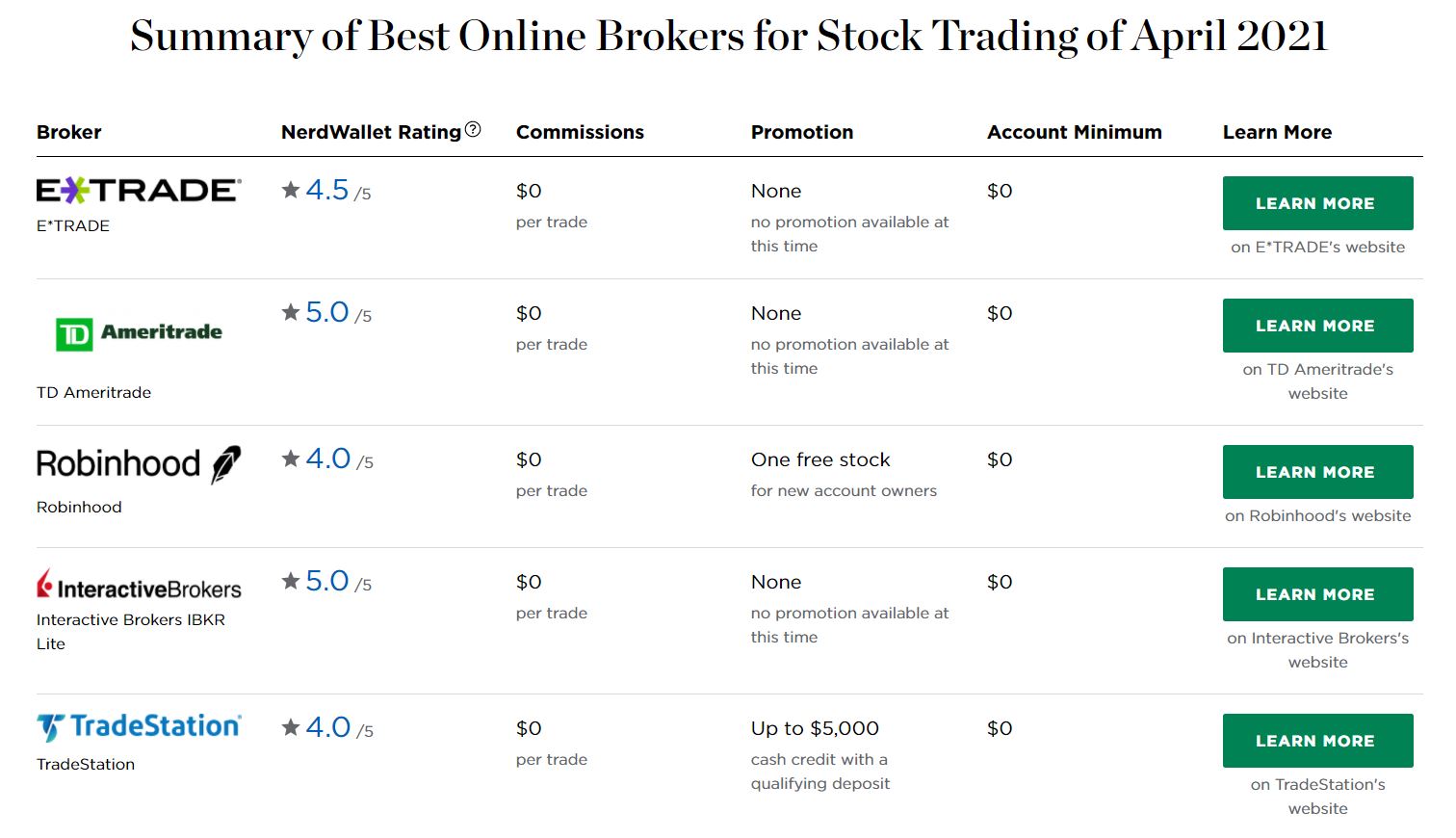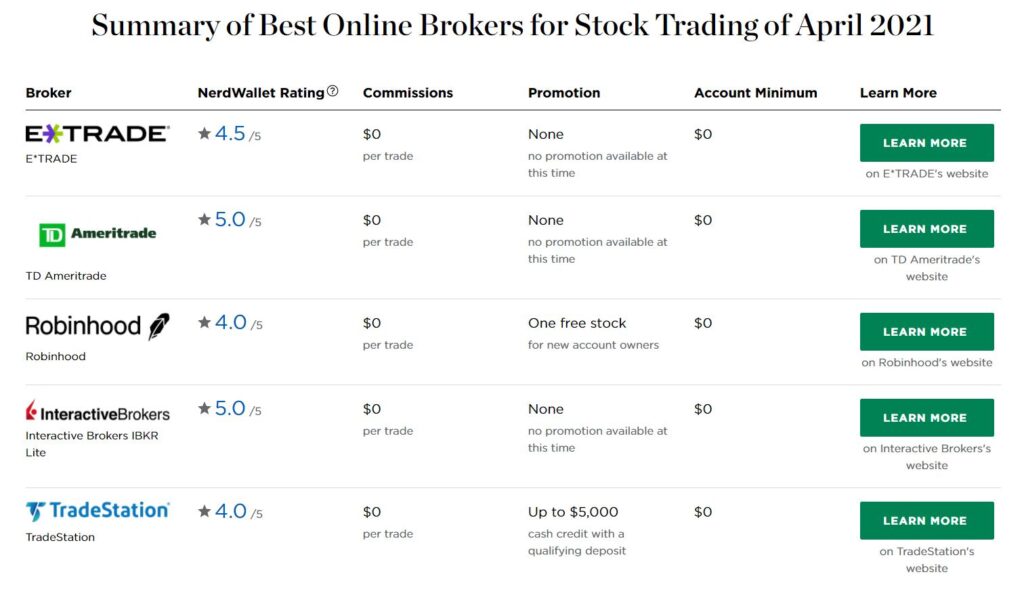 This is probably the best affiliate marketing website on the internet, it's so good and filled with great content, in a highly competitive niche, but somehow they made it work.
If we take a look at their stats using Semrush, we can see that they are doing amazing in terms of organic traffic, and that means one thing: a heck ton of affiliate sales with insane profits in this niche.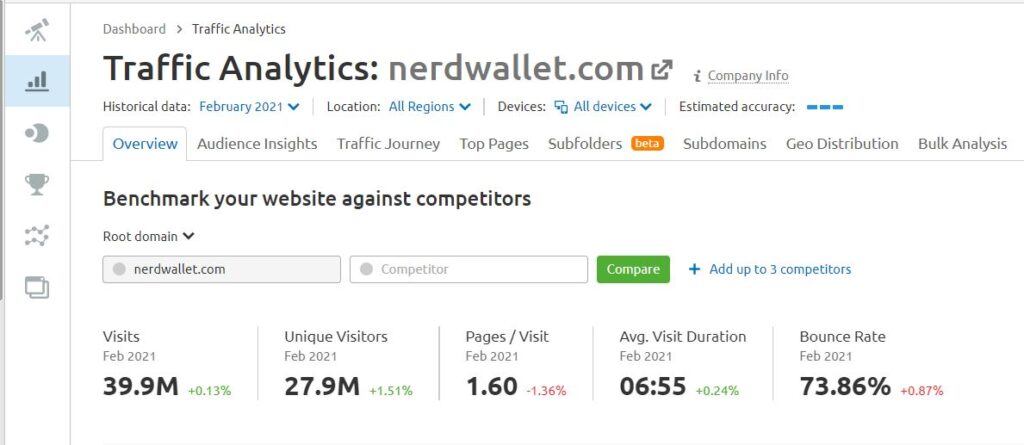 Ok, listen, I'm going, to be honest with you, achieving this kind of stats in the financial niche, is not really impossible but it's a very hard thing to do, it requires you to create a ton of quality content and get hundreds if not thousands of quality backlinks to even stand a chance at ranking near the top.
For most of us, that's not achievable, without using large content creation teams and SEO experts.
But the good news is that you can pick a much smaller and not that competitive niche and try to replicate the affiliate success websites of the big boys, and you will see some great results.
Other than the articles on this blog, I rarely write my own content. Why? It's simple: I hate it. That's why
I outsource it
from places such as
Fiverr.
Heck, you can even make money if you have a blog about woodworking, there are a couple of Clickbank products that are super popular in that niche…
Apparently people really like to build their own chicken coops, who knew?
3. Build an Email List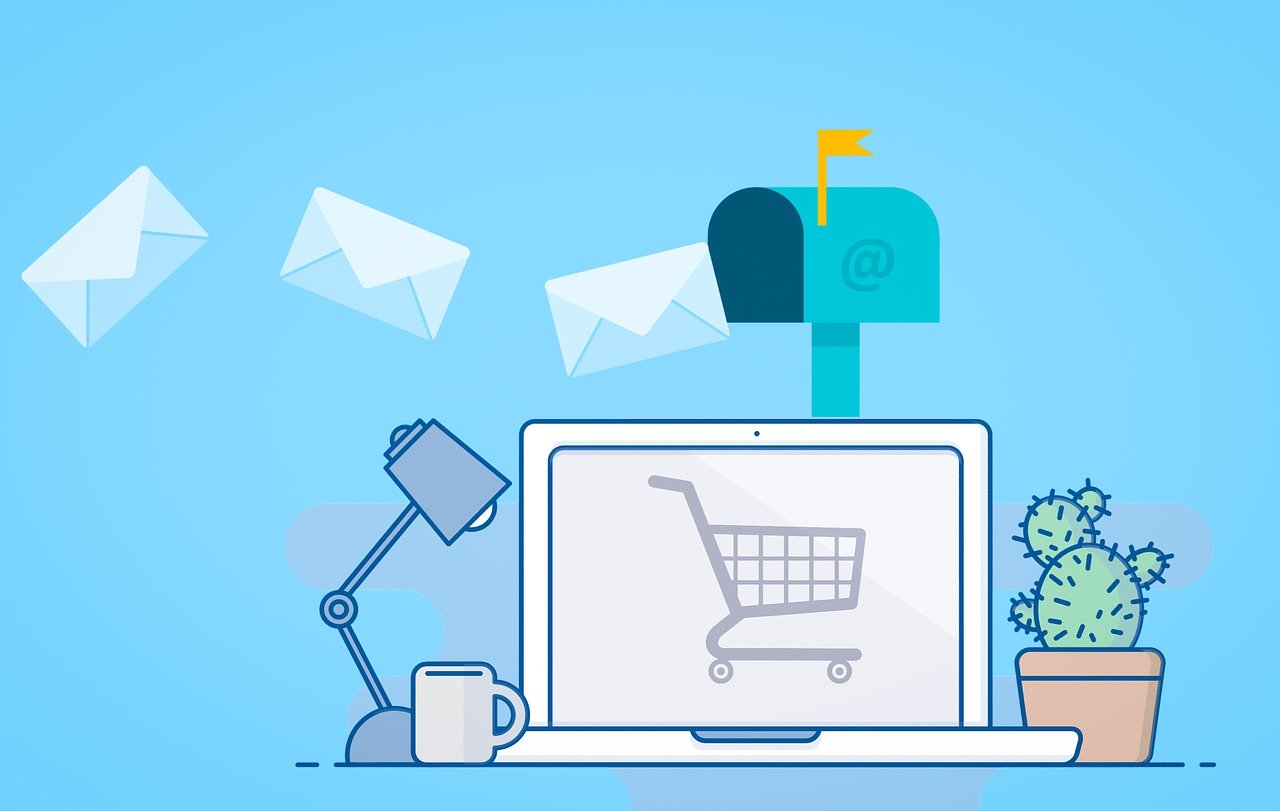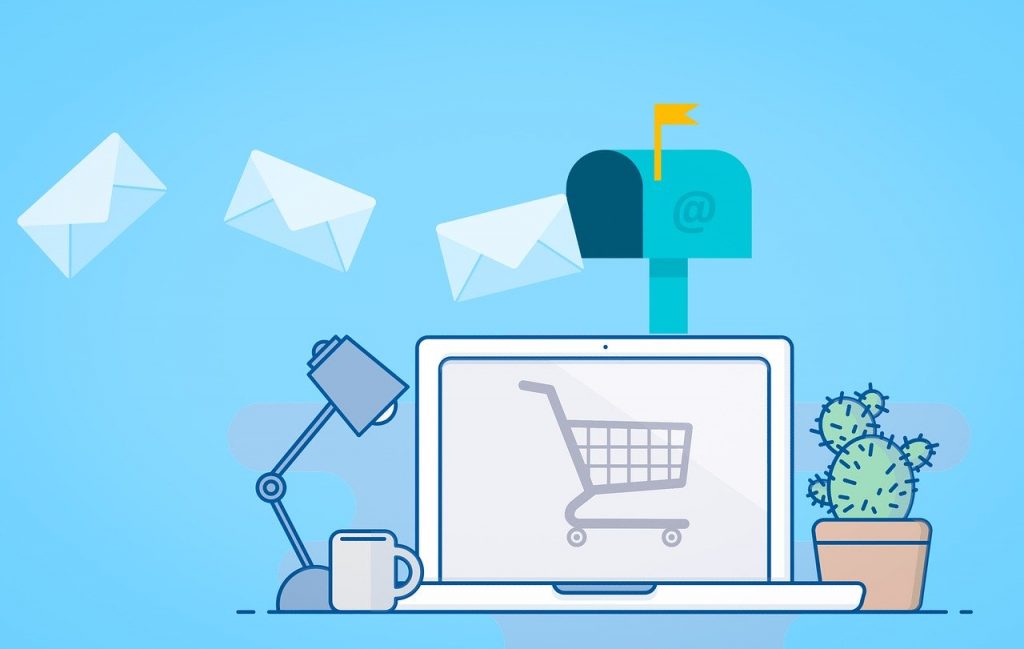 Alright, not going to spend too much time writing about this one, you probably already know that "the money is in the list"…
I've been hearing this phrase for all my internet marketing journey, and yet somehow I didn't start building an email list until just a couple of years ago.
For some reason, I always thought it's bullshit and that email marketing is dead, especially as a traffic source for promoting affiliate products.
But, I was wrong…
Email marketing is an amazing free traffic source for affiliate marketing offers.
I tried it once on a whim for one of my niche sites, and I was surprised at the results. Sure they weren't big numbers at the beginning since the list was smaller.
But having a steady and growing amount of people that you can just email to get instant free traffic to your website is an amazing thing to have.
Nowadays there aren't that many CPA or affiliate products that I'm promoting without first trying to build an email list. So go ahead and try it out.
Most email marketing services will have a free plan anyway up to 500 or 1000 subscribers, and by the time you get there, you should honestly make enough money to be able to pay for the service.
4. Write an eBook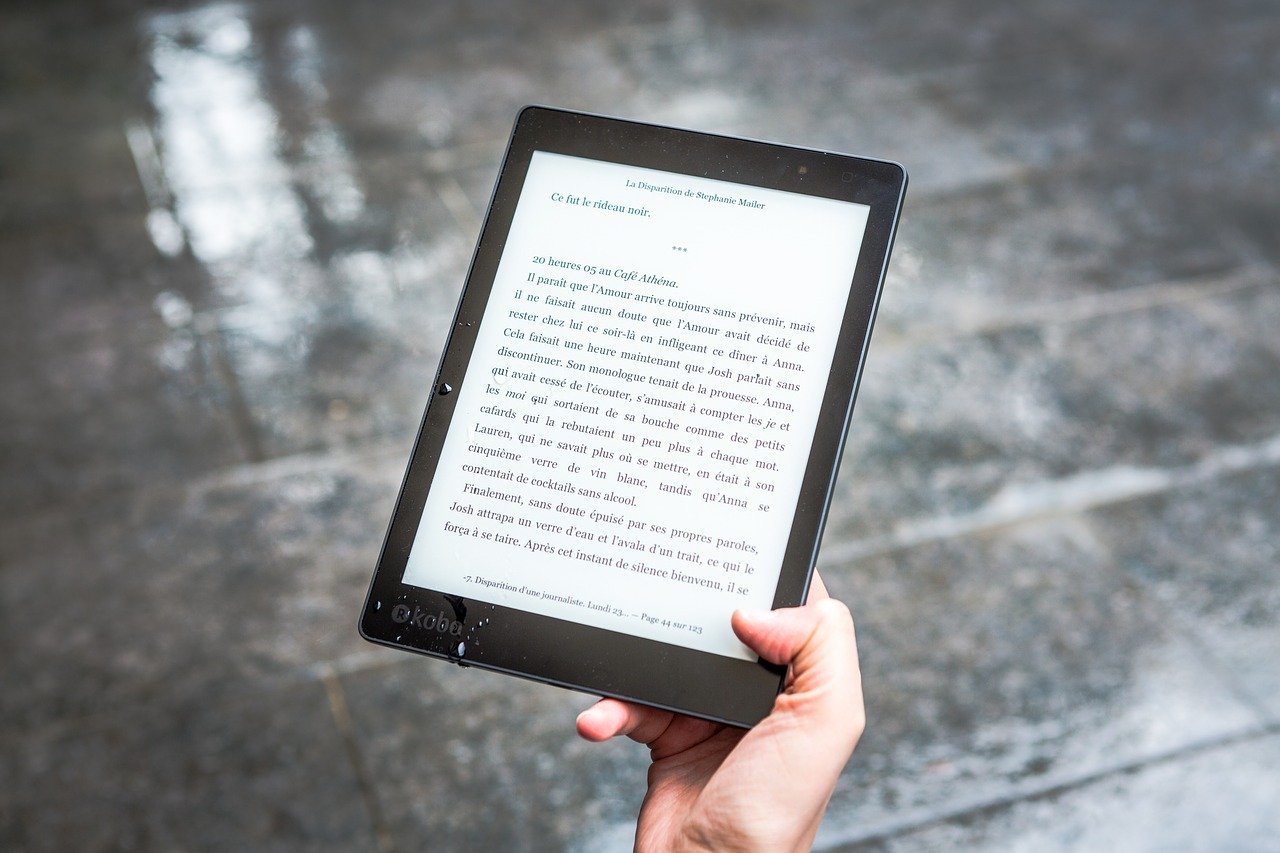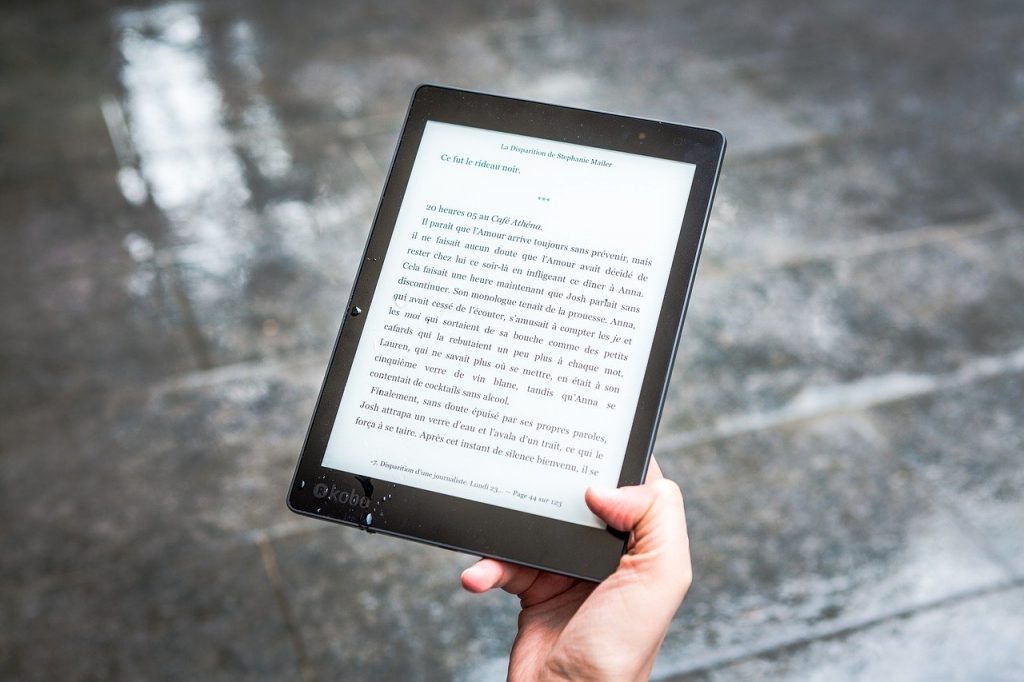 Do you enjoy writing a lot? You could create an eBook and get a ton of free traffic to your affiliate offers by giving it away on the internet or putting it up on Amazon.
But Stephen, that sounds too hard and complicated.
Lol. It's not. For example, I could easily write 5k words per day, maybe even more if I'm in the mood.
Especially on things that I know a lot about, so if you're promoting affiliate products into a niche that you are knowledgeable in (which you should do anyway), then writing an eBook shouldn't be that hard.
Other than the articles on this blog, I rarely write my own content. Why? It's simple: I hate it. That's why
I outsource it
from places such as
Fiverr.
Keep in mind, the keyword is eBook not book. That means it can be as small as 3k words for example, and you can call it a day.
So how do you use eBooks as a free traffic source for affiliate marketing?
Glad you've asked…
You write the ebook, add your affiliate links inside (yes you can have links in PDF files), and then publish it for free on your website, Amazon, post it on social media, add it to a bunch of ebook sites, etc.
That's literally it…
Every time someone downloads it and reads it they can click on the affiliate links and that's how you get the free traffic.
You could write a short report, or a 101, or some basic stuff about anything.
Hint: Hire a graphic designer from
Fiverr
to get a professional eBook cover design done just for $5.
5. Blog Commenting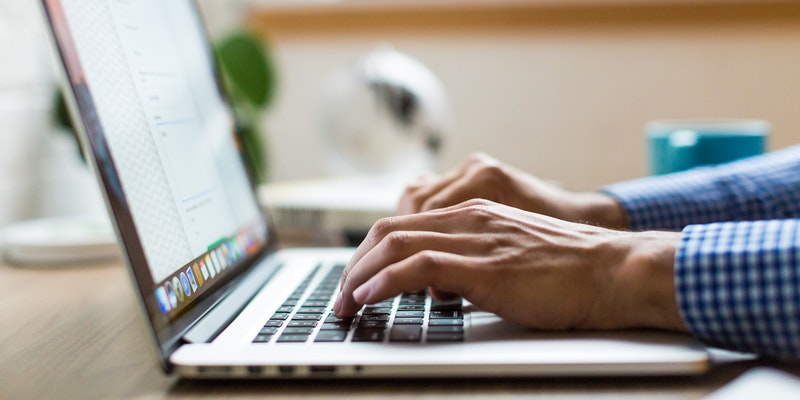 I told you this one will shock you… well not really, I was clearly joking but still, this is not that ideal for the majority of people (I don't know why it seems easy and fun though).
But the simple fact is that blog commenting is a great free traffic source for affiliate marketing blogs, and all you have to do is just comment on other blogs in that same niche.
Don't use bots, software, and all that crap, write real comments that can also bring value to the original article.
Ideally, you would use your blog's URL address when you're commenting, and not just use a direct affiliate link that sends people straight to an offer (You can do that, but it might seem spammy and get your comment deleted).
Blog commenting is a really great way of getting traffic to a website that's just starting out, plus it's a lot of fun networking with people in the same niche as you.
Next…
6. Quora


Do you know a lot of sh*t about your niche? Good. You're probably an expert compared to someone who doesn't know a thing.
You could go on Quora, set up a profile and start replying to questions like crazy.
Don't know how to get started making money online? One of the best ways is to
start a blog.
You can easily do that with
Bluehost.
You could sprinkle your affiliate website's URL here and there, and you can also add it to your bio.
Reply to a dozen questions a week or so, and you will start receiving free traffic for affiliate marketing websites in no time.
BOOM. That's it. Go do it.
7. Reddit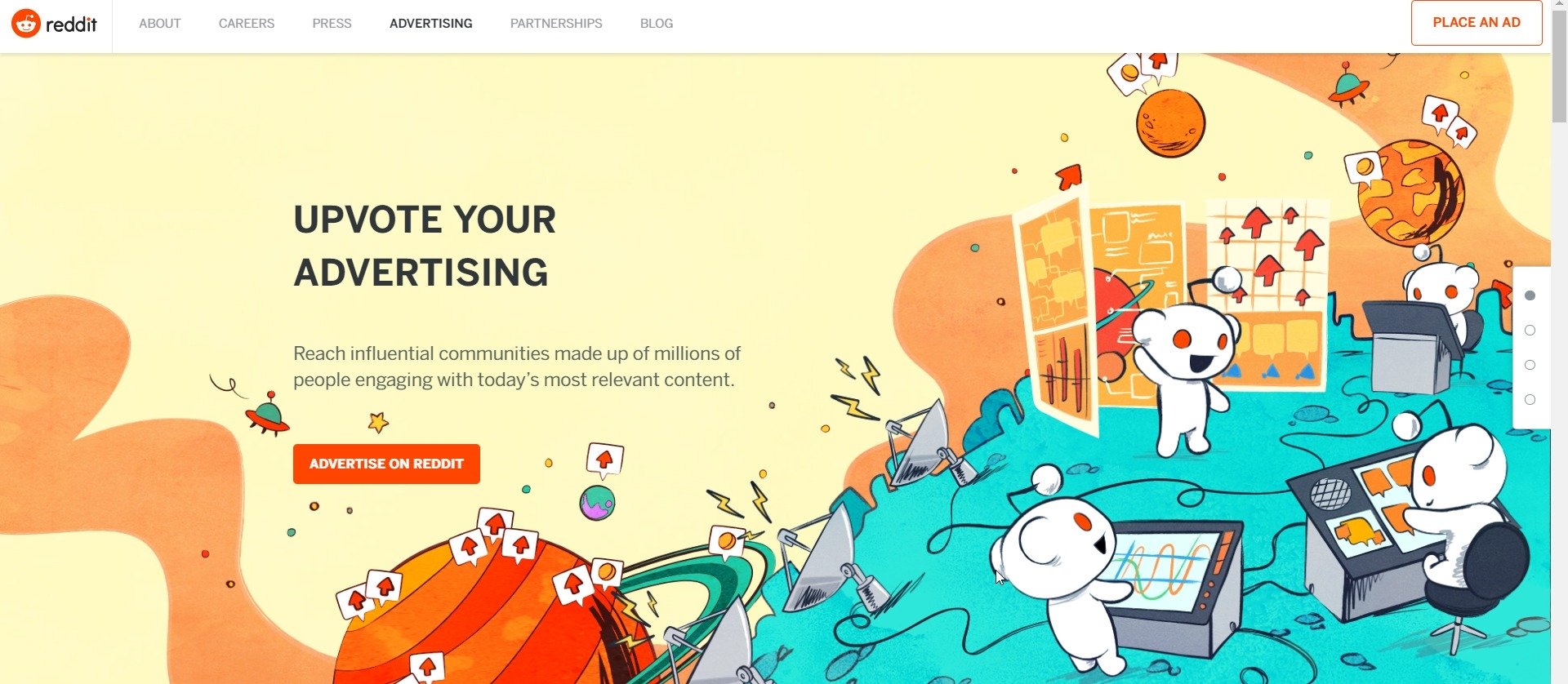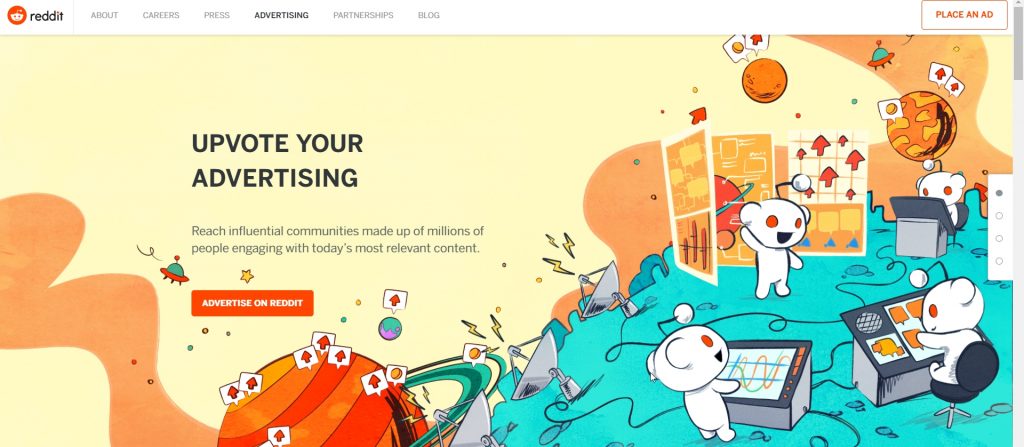 You can use Reddit for more than just watching cat videos and memes you know.
Some smart marketers (you), are using Reddit to promote their websites for free and make a heck ton of affiliate sales and money through display ads.
Don't over-share your links though, the Reddit community is smart AF, they will smell your B.S marketing tactics if you're doing it too much and will just downvote your website to oblivion. You will also ruin your Reddit Karma.
Ah, and you can also get banned. (It's not really a big deal since creating a Reddit account takes 1 minute and it's free, but you know… it's an inconvenience).
Reddit works with subreddits, these are basically a kind of forum or group for a certain niche. So if you go to reddit.com/r/cats you will…of course see only posts about cats.
The subreddit is what comes after the /r/ part.
So if you add cats you will go to the cats subreddit, if you add affiliatemarketing like so: reddit.com/r/affiliatemarketing you will go to the affiliate marketing subreddit where you will be able to connect with other affiliate marketers and get to share and learn a bunch of good stuff.
Just find the subreddit for your niche, and start posting things at first and sometimes you could add a link or two to your own site.
Easy.
Read more: Reddit Marketing [Guide]
8. Guest Posts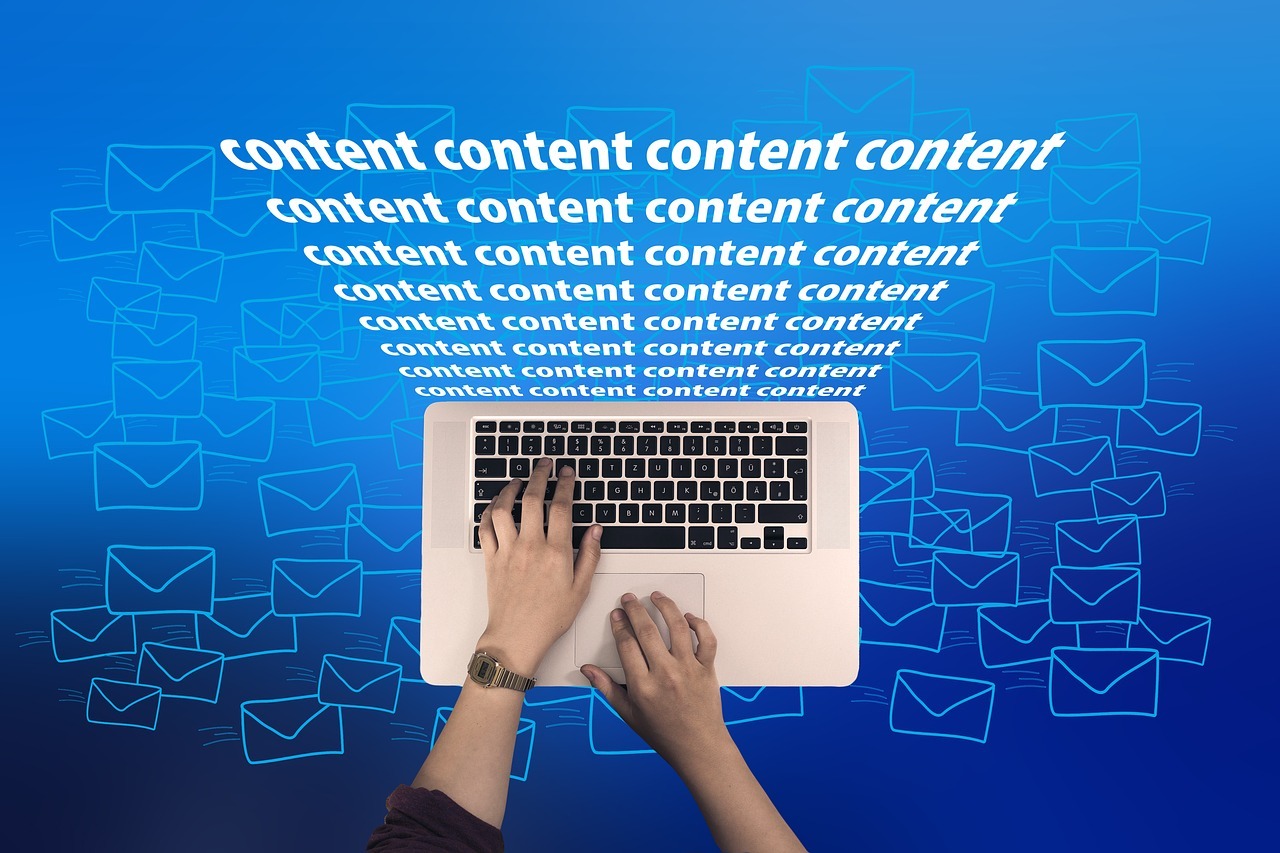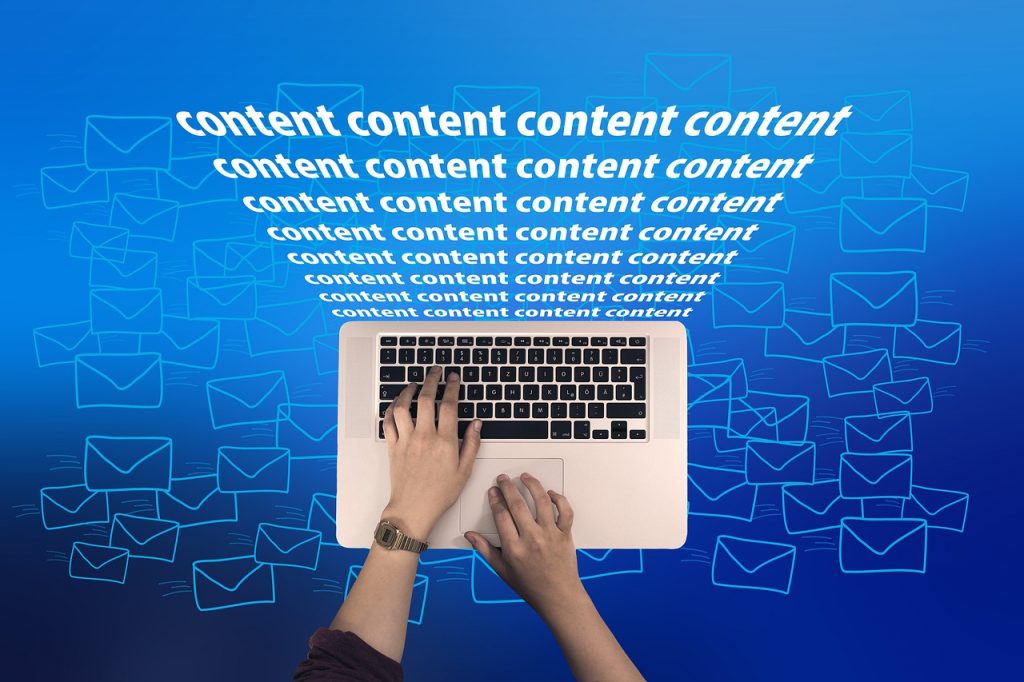 Want a great way to get free traffic to your site both direct and indirect?
Start writing guest posts on other blogs.
A guest post is exactly what it sounds, you go and find other blogs in your niche and ask the owners if they accept guest posts from other people.
If they accept, you then write a post (related to that niche), and usually, you can add 1-3 links that are pointing back to your website in that post.
Not only will you get free direct traffic from people clicking on the links inside the guest post, but you will also gain backlinks that will boost your SEO to have your content ranking much easier in the search engines.
Go to Google and do this search: affiliate marketing + "write for us"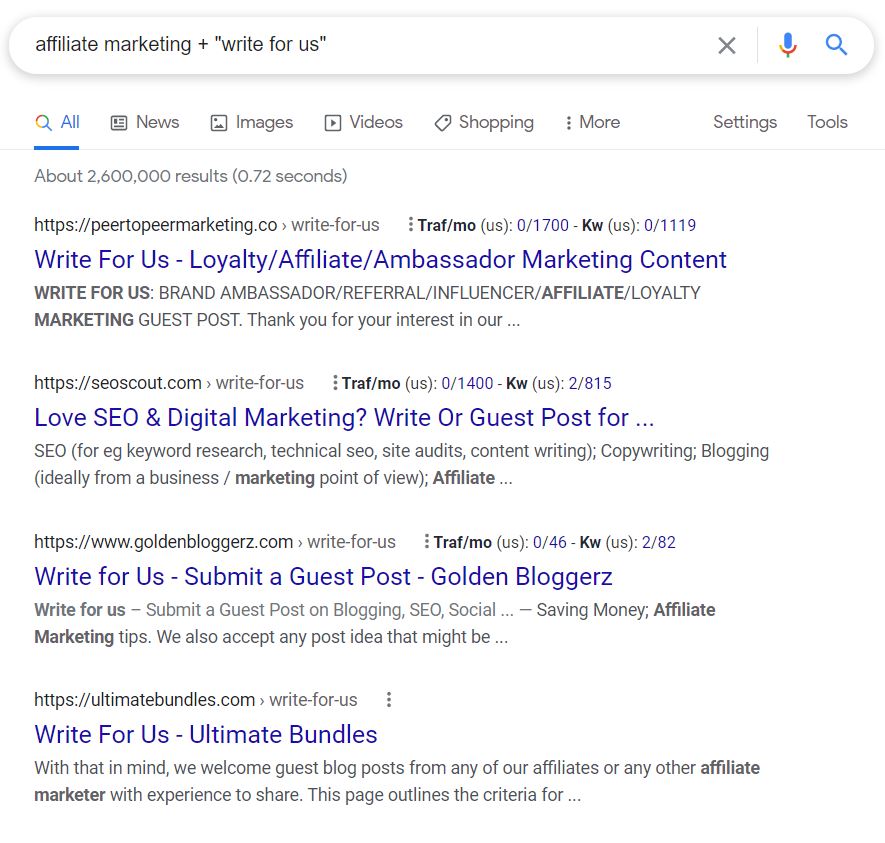 After that, Google will show you a bunch of websites that are inviting you to write on their website.
You can do this for any niche, just swap out affiliate marketing with your own niche keyword and you can also change "write for us" to "guest blog" or "guest post", etc.
Writing guest posts is probably one of the best free traffic sources for affiliate marketing that you can do indefinitely. So make sure to try it out.
9. Pinterest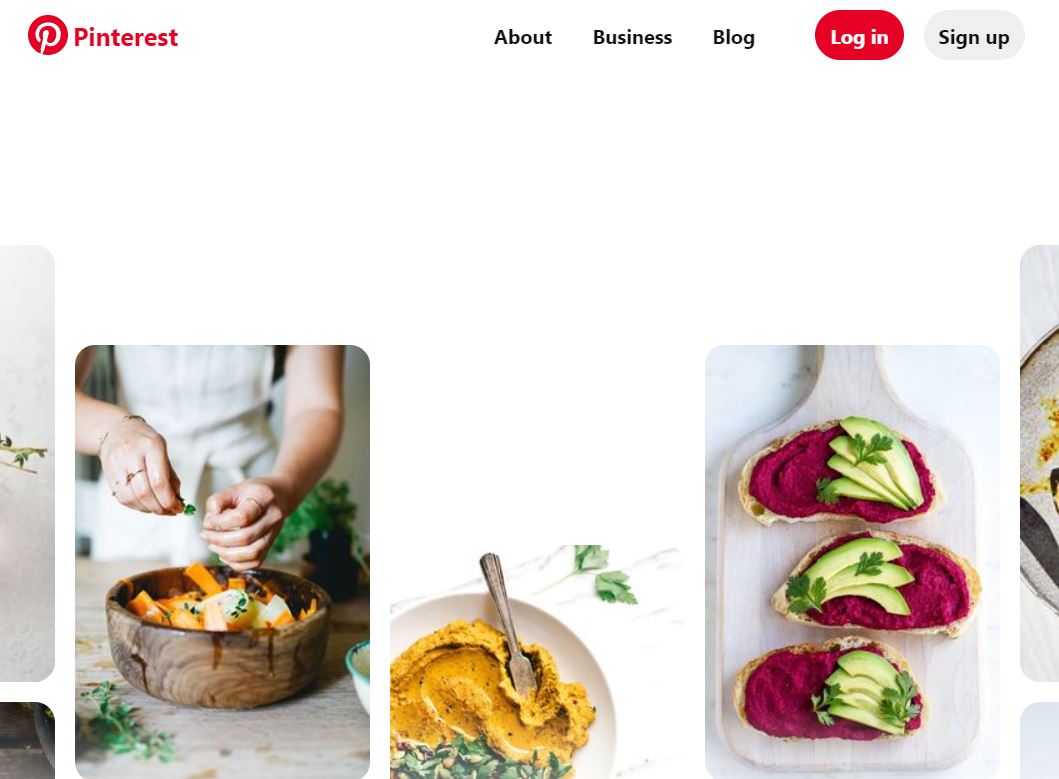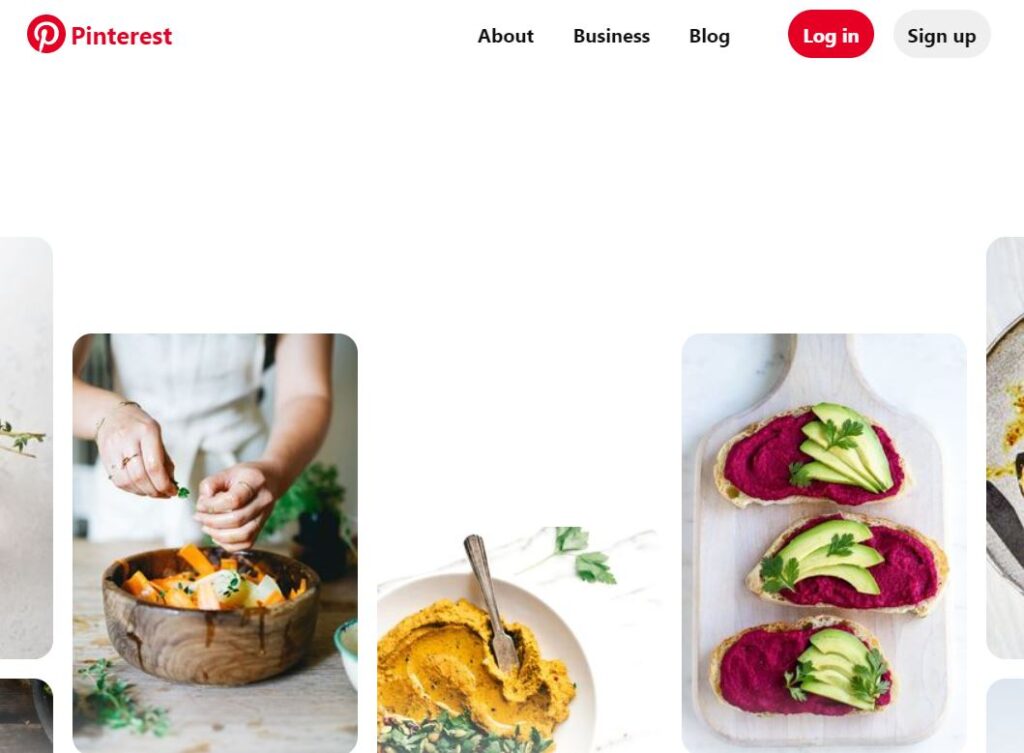 Pinterest is a huge social network that you can use as a free traffic source for affiliate marketing websites and products.
They get over 1.10 Billion unique visits per month and it's ranked #27 worldwide in terms of website traffic.
That's nothing to ignore.
Many websites are using Pinterest to get traffic, and there are a ton of them that are doing affiliate marketing too.
Here's an example: HomeTalk.com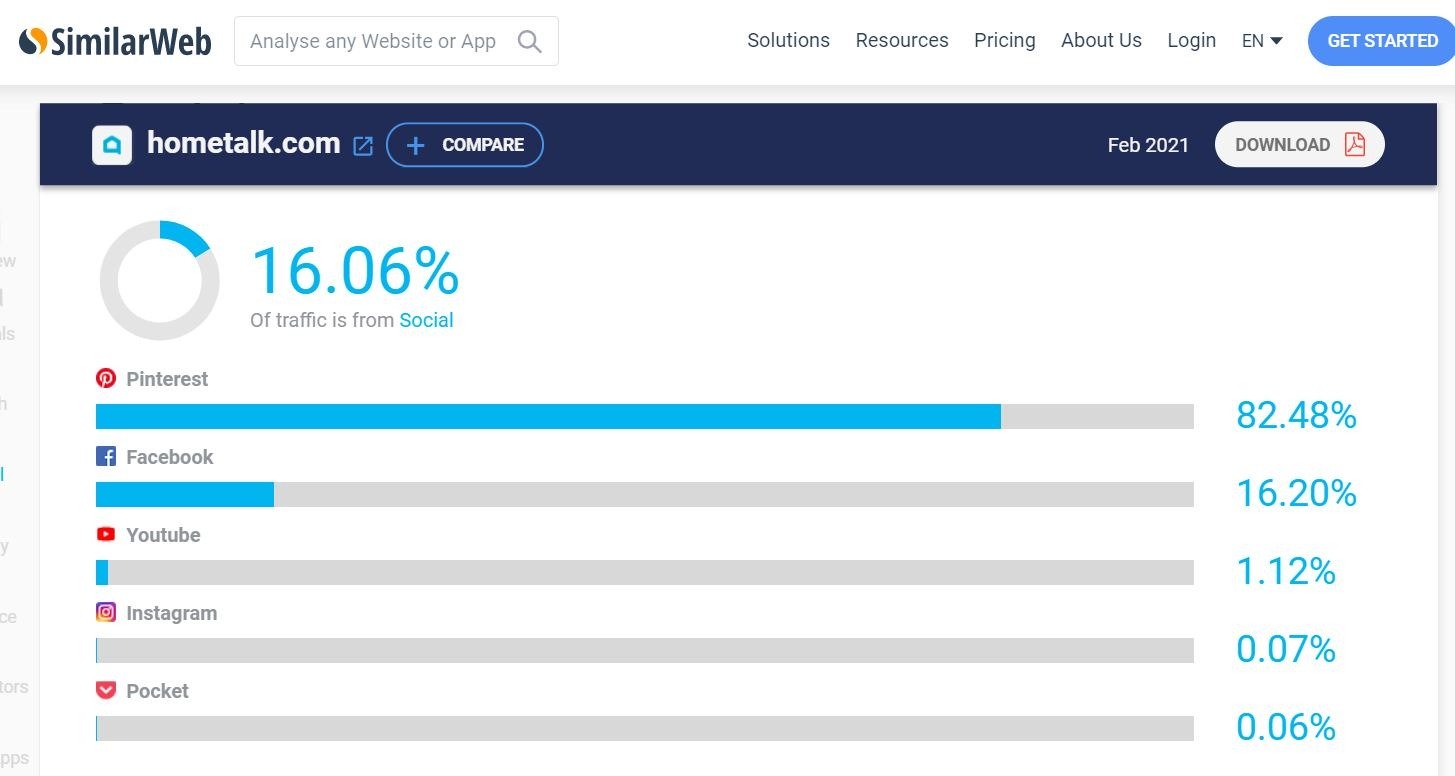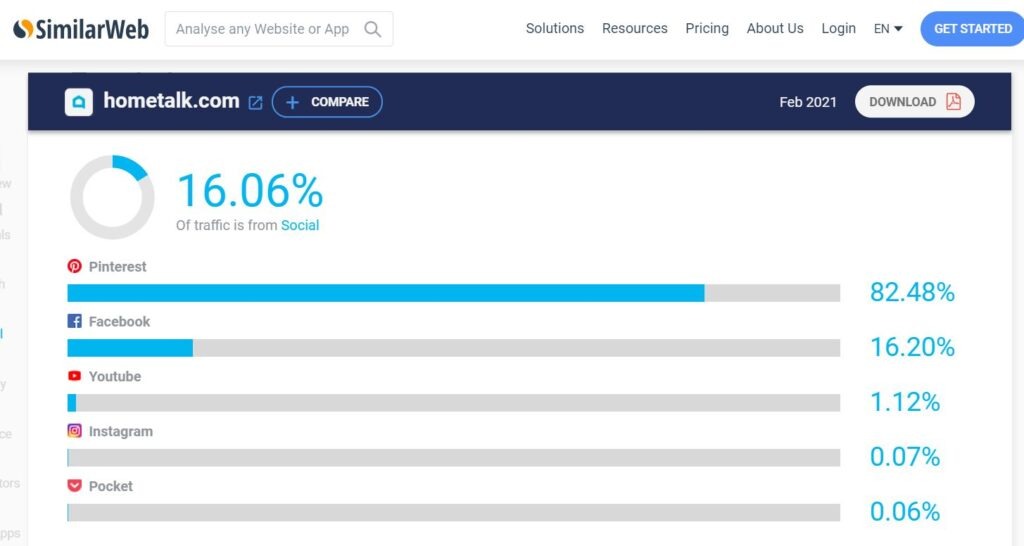 Checking out the HomeTalk website with SimilarWeb tells us that the website receives on average 6.7 million visitors per month, with 16% of that traffic coming from social media channels.
Out of those social media channels, Pinterest has 82% of the share, this translates into 879,040 visits per month received from Pinterest alone.
Yes, as much as I hate math, I kinda had to do it to showcase this example here, you're welcome 😏.
Other than the articles on this blog, I rarely write my own content. Why? It's simple: I hate it. That's why
I outsource it
from places such as
Fiverr.
Anyway, as you can see, it would be a bad move to ignore Pinterest as a traffic source especially when you're starting out with affiliate marketing and have no money to spend on paid traffic sources.
On the subject: SimilarWeb Alternatives.
10. Craigslist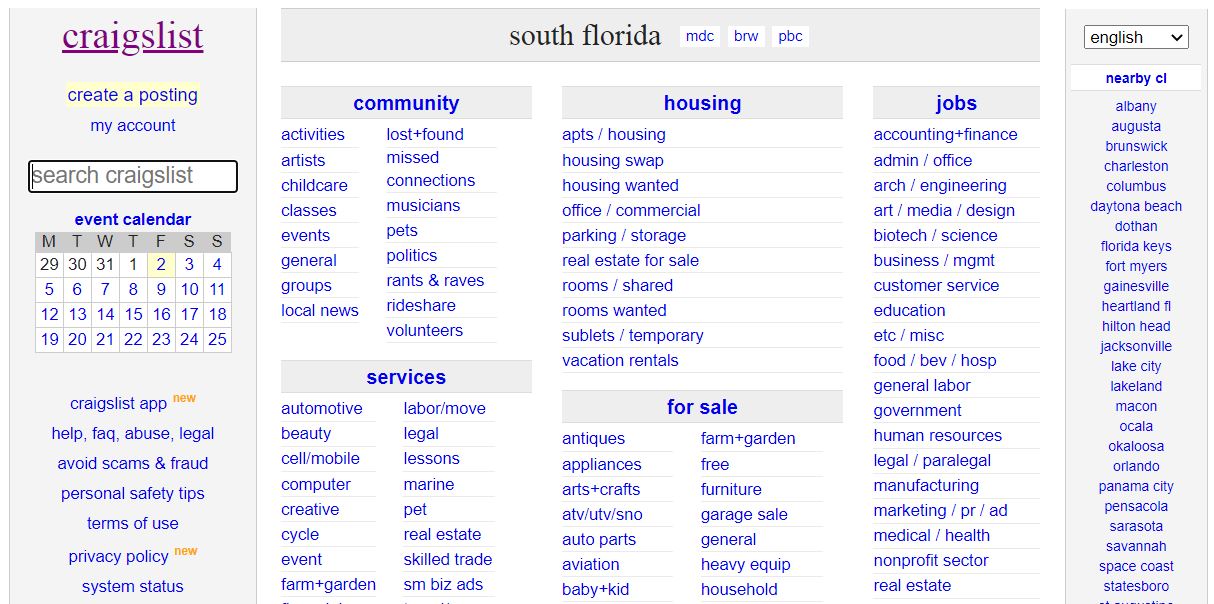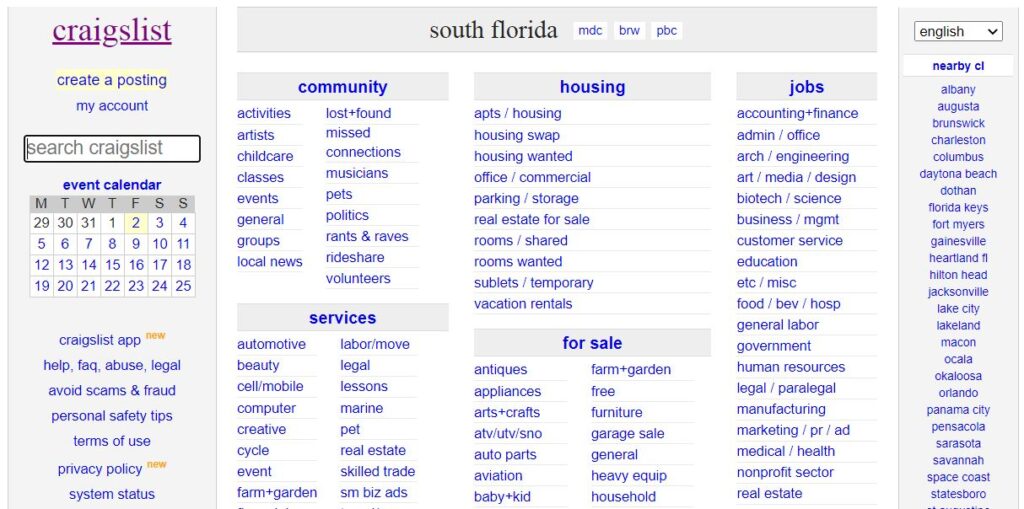 Some of you might remember the times when every WSO on WarriorForum would tell newbies to go do CPA by posting free ads on Craigslist to easily earn hundreds of $ a day.
You're probably laughing but… it worked you know. It still does, but you have to be smart about it since they can easily ban you now and you will need a US phone number to create another account.
So I don't advise you to go out and do black hat ninja stuff and spam their site. You could still use it in honorable ways to drive traffic to your site though.
Just have to think outside the box a little, that's all.
11. YouTube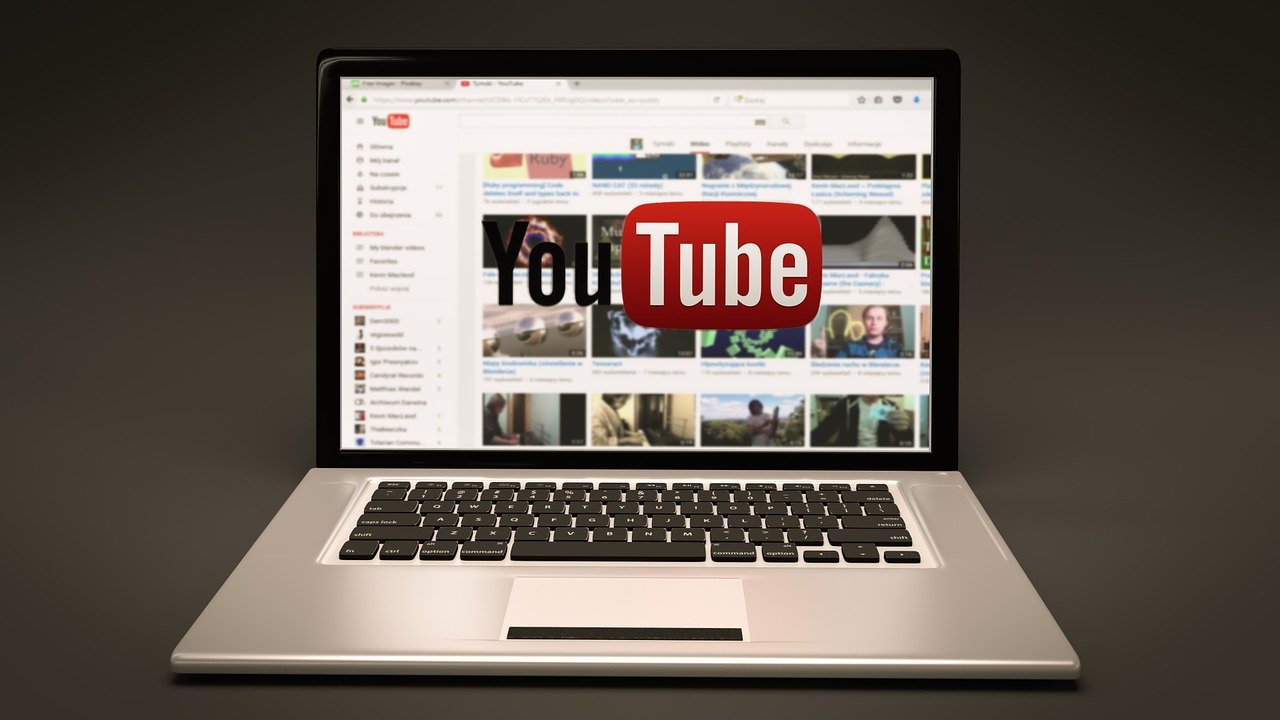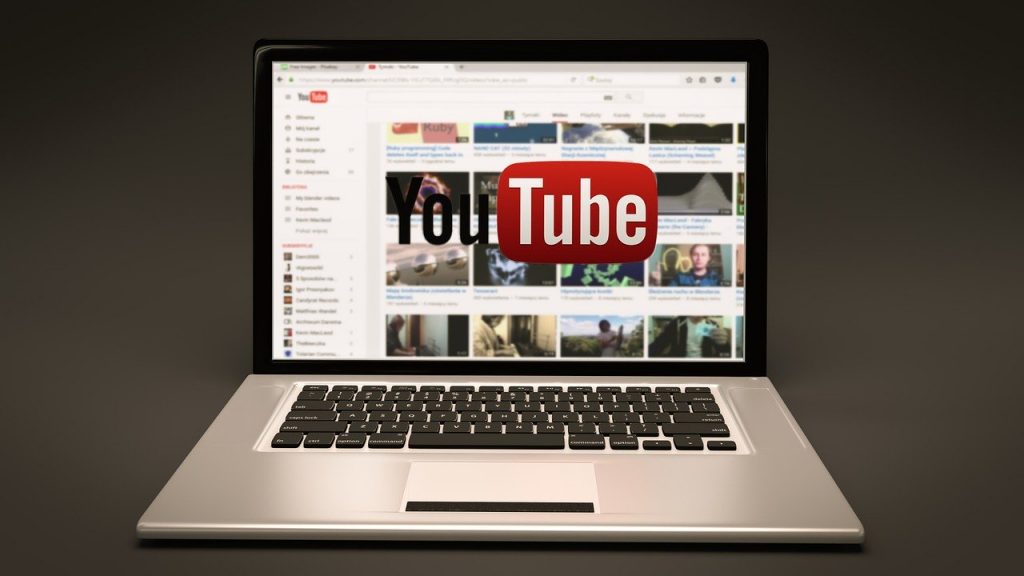 Let me guess, you're probably thinking that starting a YouTube channel is hard, since you don't know how to create videos.
You might be right, but only partially.
These days there are a ton of digital marketing tools and software that make it easy for everyone to create videos.
Even if you're camera-shy, you can create whiteboard animated and explainer videos with software like Videoscribe
There are a lot of YouTube superstars who just got started with a potato camera and are now making millions from promoting affiliate offers on their channels.
You can create YouTube videos for pretty much anything out there and use affiliate marketing links in your description, or as an annotation overlay or by talking about it inside the video.
I'm sure you're familiar with YouTubers promoting NordVPN or Amazon's Audible, or Raid Shadow Legends. That's basically affiliate marketing, and you can do it too.
You don't need a website either, but it's highly recommended that you create one so that you can look more professional and have a place of your own where to collect email addresses and build an asset since there is the possibility of getting banned on YouTube.
12. Forums & Groups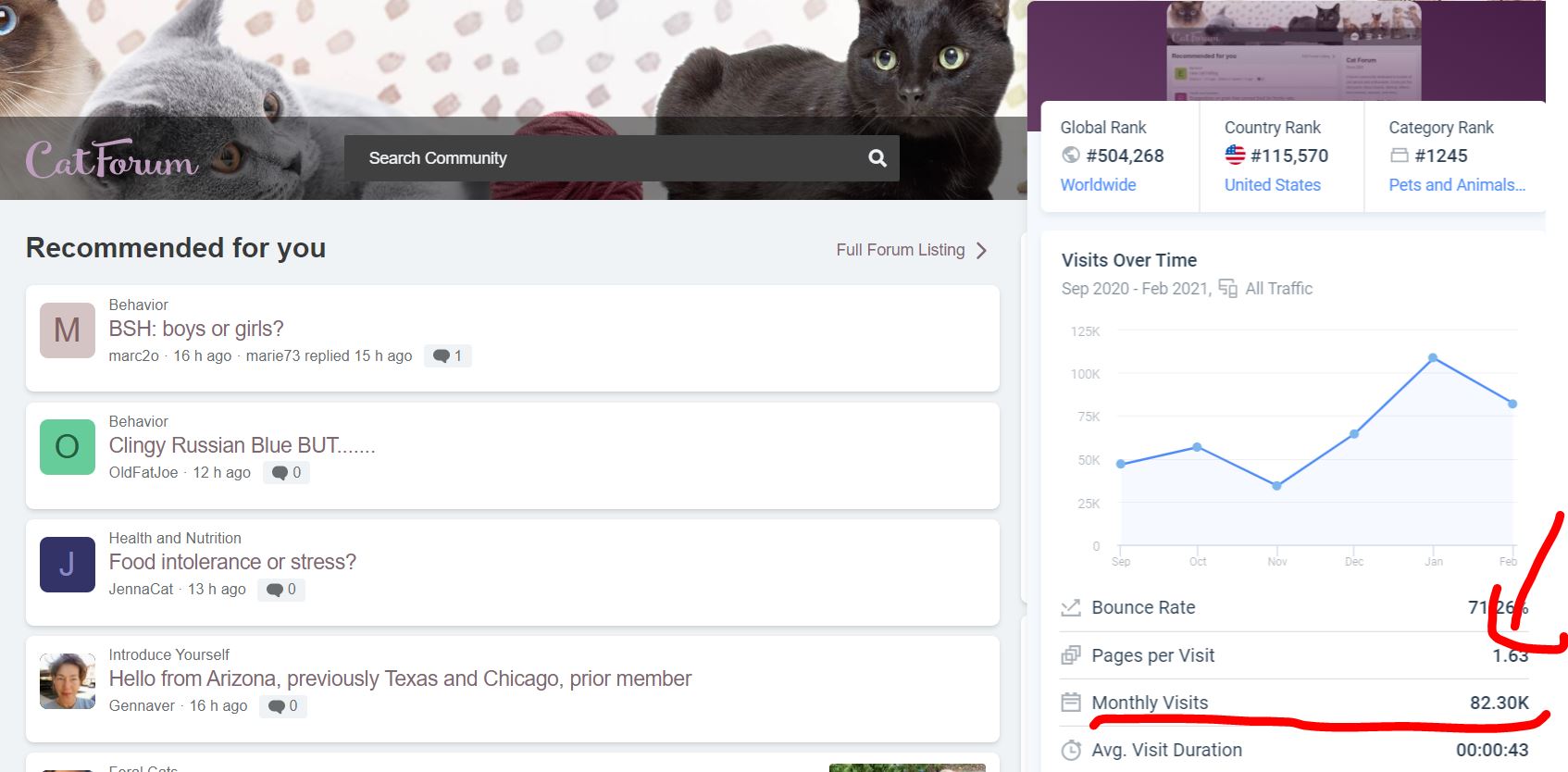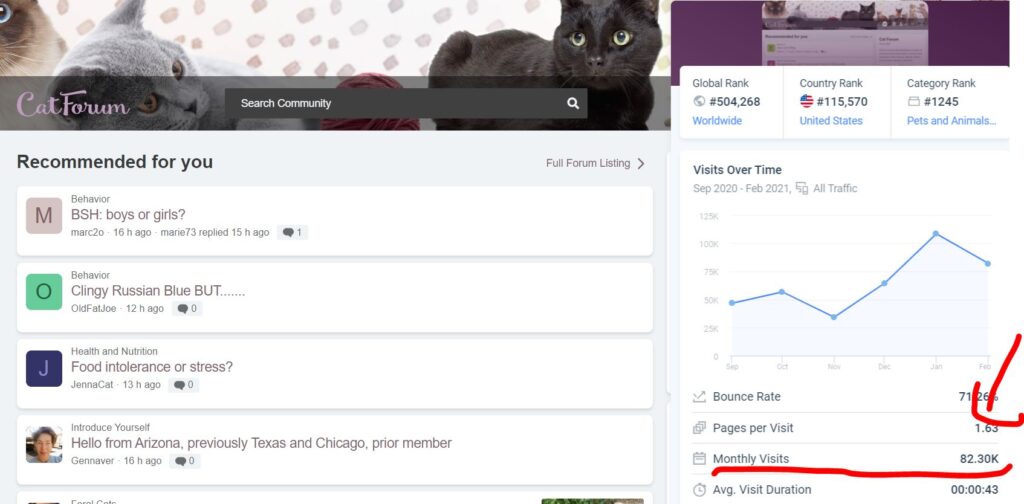 Similar to blog commenting, you should join forums that are in the same niche as your affiliate marketing website or blog.
Forums are not dead even in 2022, they still receive quite a bit of traffic, and you know the best part? Those are the most dedicated fans and people in any niche, so if you're promoting a good affiliate product you might have a lot of success.
As with Reddit though, don't spam your site and don't overdo it with the promotion.
Simply having your blog's URL in your forum signature is enough to generate free traffic.
You could also join Facebook groups, they work in a similar way to traditional forums, although they are a bit more limited in functionality.
If you start spamming your affiliate links though you will get removed and potentially even banned from Facebook.
13. Medium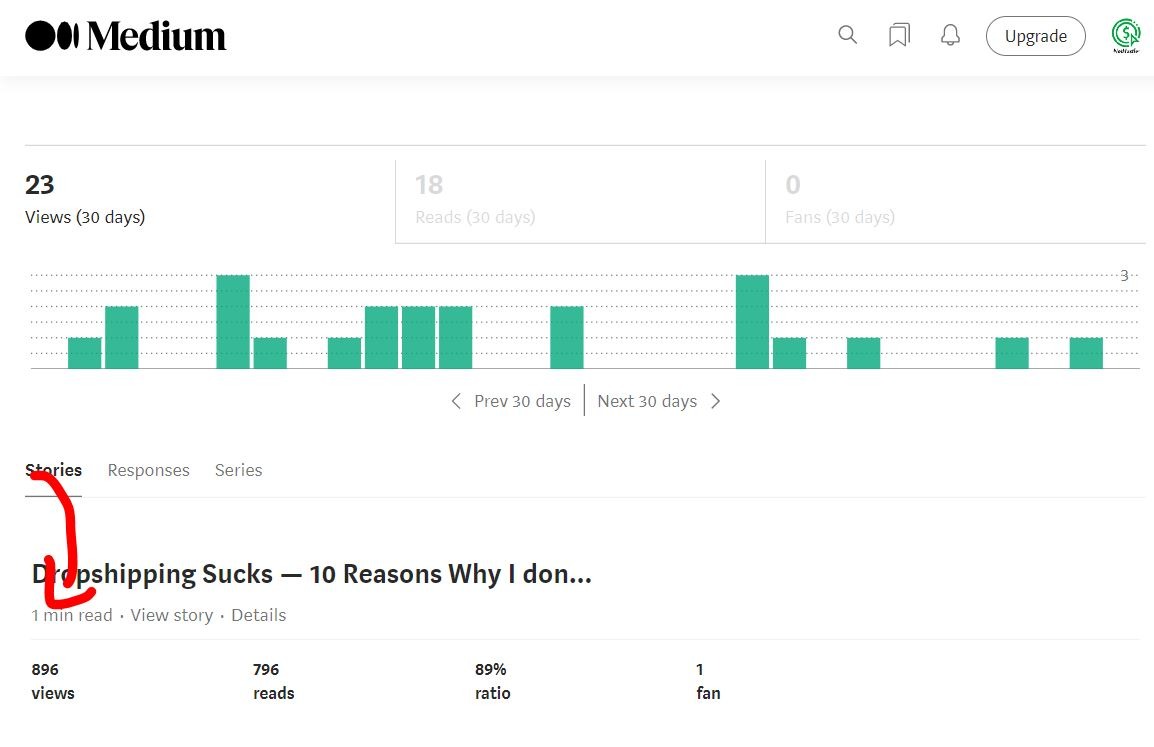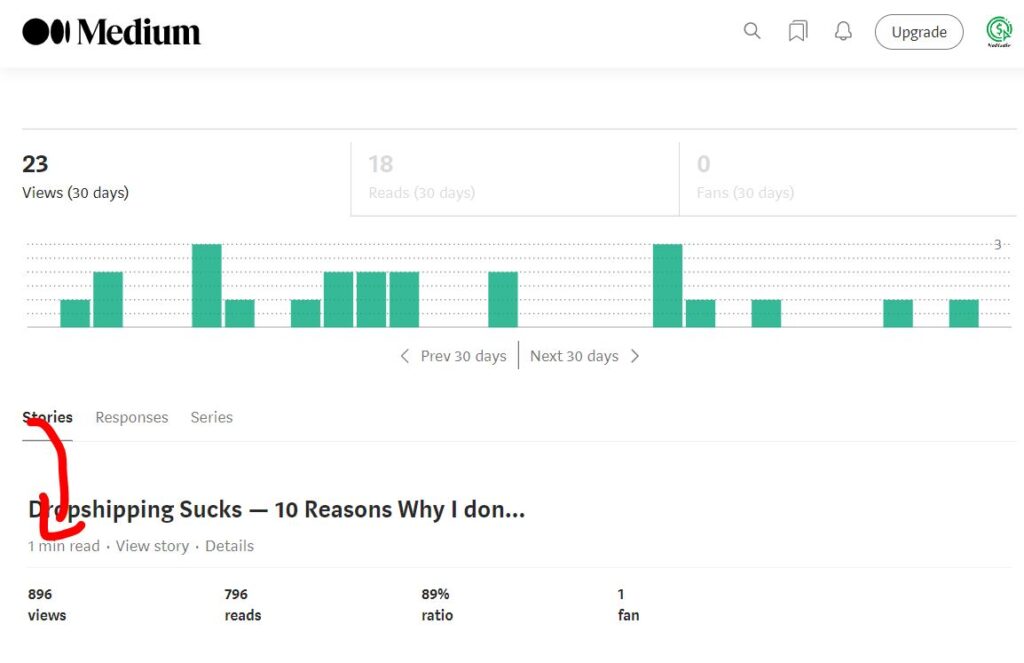 Medium is an online platform where people can sign up and publish content. It works similarly to a blog, although it's much more limited in functionality.
You can get started pretty easily and creating an account is free.
The goal is to write creative and quality articles where you can also insert links back to your own website or if you're bold enough to direct link to an affiliate offer.
Medium is a great free traffic source for affiliate marketing blogs because you're leveraging the traffic of an already established website with an audience that's ready to read whatever you're publishing.
14. Facebook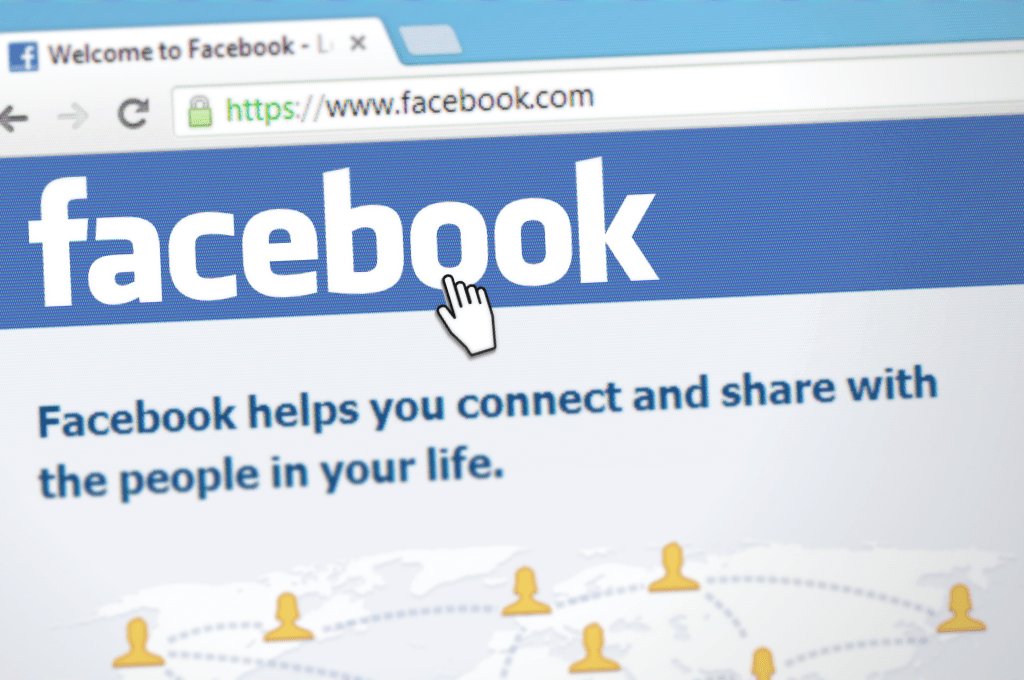 I'm sure you're familiar with this one, and although I don't use Facebook myself for getting my traffic, it's still used by many marketers every day as a free traffic source for affiliate marketing campaigns.
Don't just spam your friends and relatives with affiliate links though, that's not the right approach.
Create a separate Facebook page or group for a niche that you'd like to promote affiliate products, and post your stuff there.
Don't over-do it with the promotion, though, Facebook is pretty quick to ban accounts, especially if their posts are getting reported a lot for spam and if the links themselves are classified as malware (some CPA networks have this issue, even legit ones).
15. Twitter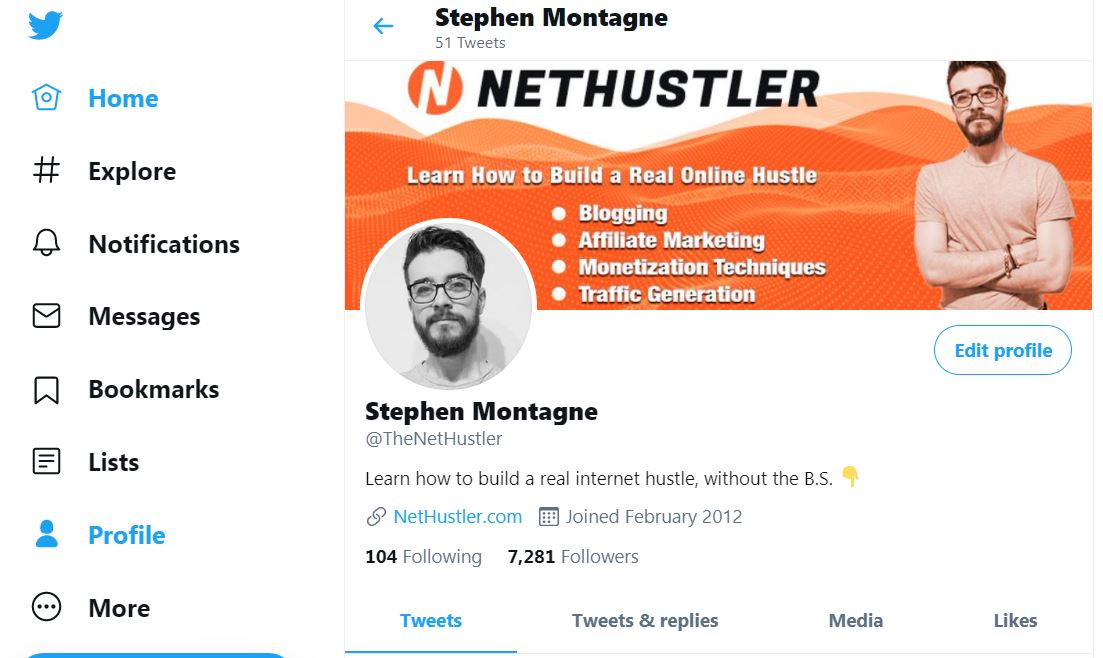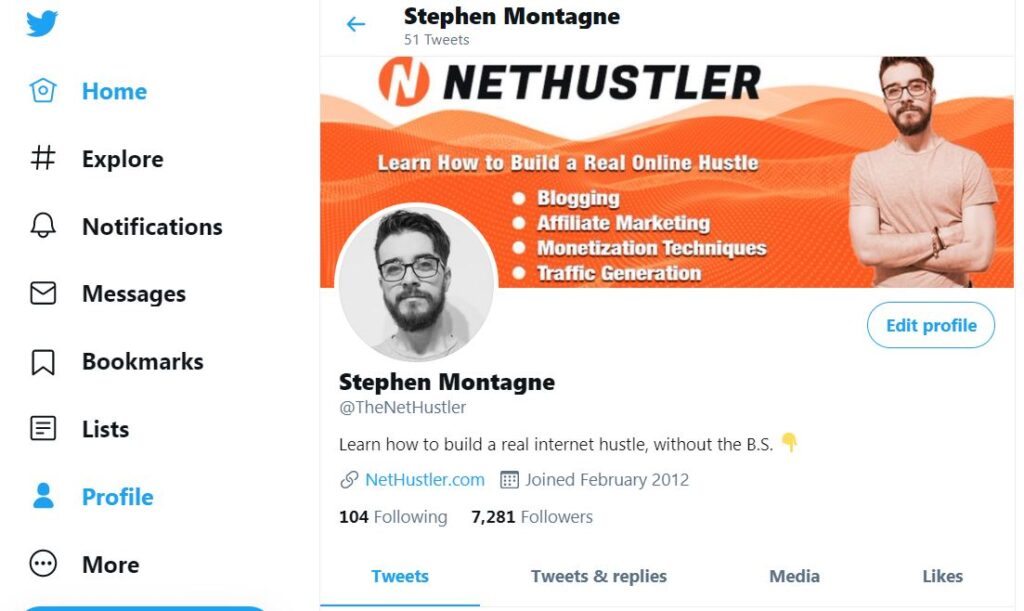 Similarly to Facebook, you could also build a Twitter page and create a huge following that you can then market your affiliate services and products to.
Although from my own tests, I don't really bother with Twitter either, because I have found out that people don't really click on links too much, it might depend on the niche though.
So don't just discount Twitter, if you're in the right niche with a good amount of followers you could make some money with Twitter traffic by promoting your website or affiliate links.
16. Instagram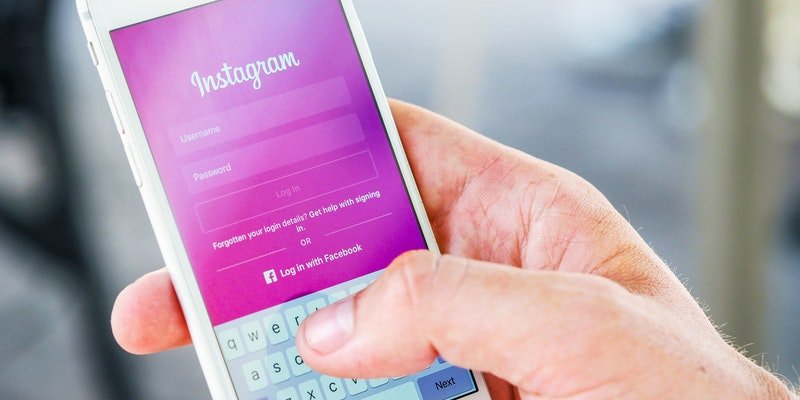 Instagram is huge these days, and it's a goldmine of a free traffic source for affiliate marketing products.
How many times have you logged on Instagram and have seen a fitness model flexing while holding a protein shake or promoting a tea that will miraculously burn fat?
Chances are… you've seen those a lot.
Well, they are all paid ads or sponsored posts, or affiliate marketing, whatever you wanna call it, just know that those Instagram people are making a ton of money.
And you could too, provided that you build a large enough following worth promoting to.
In general, you should aim to gain 20,000 or so followers before you can expect to get decent traffic to your blog or affiliate links.
Keep in mind that you can only put one link, and that's in your Instagram bio, although you could also use some in your stories with recent updates.
17. TikTok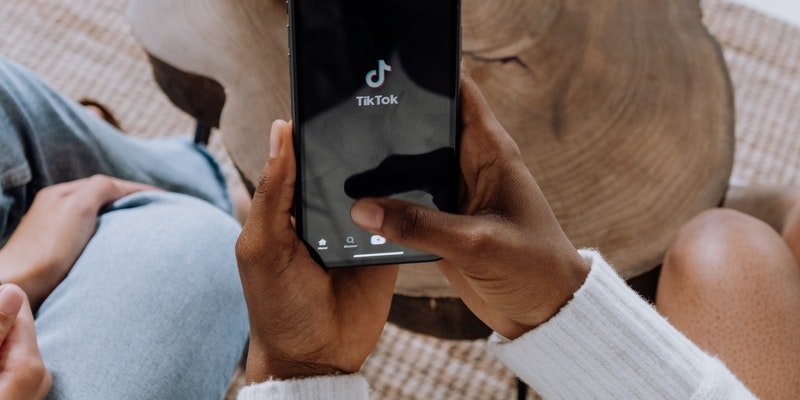 TikTok is pretty much the new kid on the block, and everyone is wondering if they will ever dethrone Instagram.
I don't think they will, but for now, you could get in with the craze and build your TikTok profile and get in on the action while it's still hot.
I haven't really tried TikTok as a traffic source myself, but I've seen a couple of profiles here and there promoting stuff, so I'm sure it will work for you too if you put in the work.
Free Traffic Sources for Affiliate Marketing: Conclusion
Just like that, you now have 17 free traffic sources for affiliate marketing websites, blogs, campaigns, and even direct offers.
I know getting free traffic takes time and it might seem hard at first, and in all honesty, it is… but we've all been through this, especially when we don't have too much money in our pockets. In fact, many of us started doing affiliate marketing with less than $100.
Even when you're going to make money online, and could afford to pay for website traffic, you would still implement a couple of these methods just for "safety".
I'm sure you know I'm a fan of cheap traffic sources, and don't rely on SEO that much, but I make sure to always optimize my blog posts for SEO, and I still do some social media marketing here and there, oh and building email lists.
My favorite all-in-one SEO tool is
Semrush
. It basically has over 40+ SEO tools inside one neat and easy-to-use platform. Check out
Semrush via my affiliate link
and get a
7-day free trial.
So yeah, these methods work, if you wanna hustle a lil bit. Let me know in the comments which of these traffic methods is your favorite or if you know more sources 😉
Until next time, stay hustlin'
Stephen